Inbox: What is Rangers' vision for Ohtani?
Beat reporter T.R. Sullivan answers fans' questions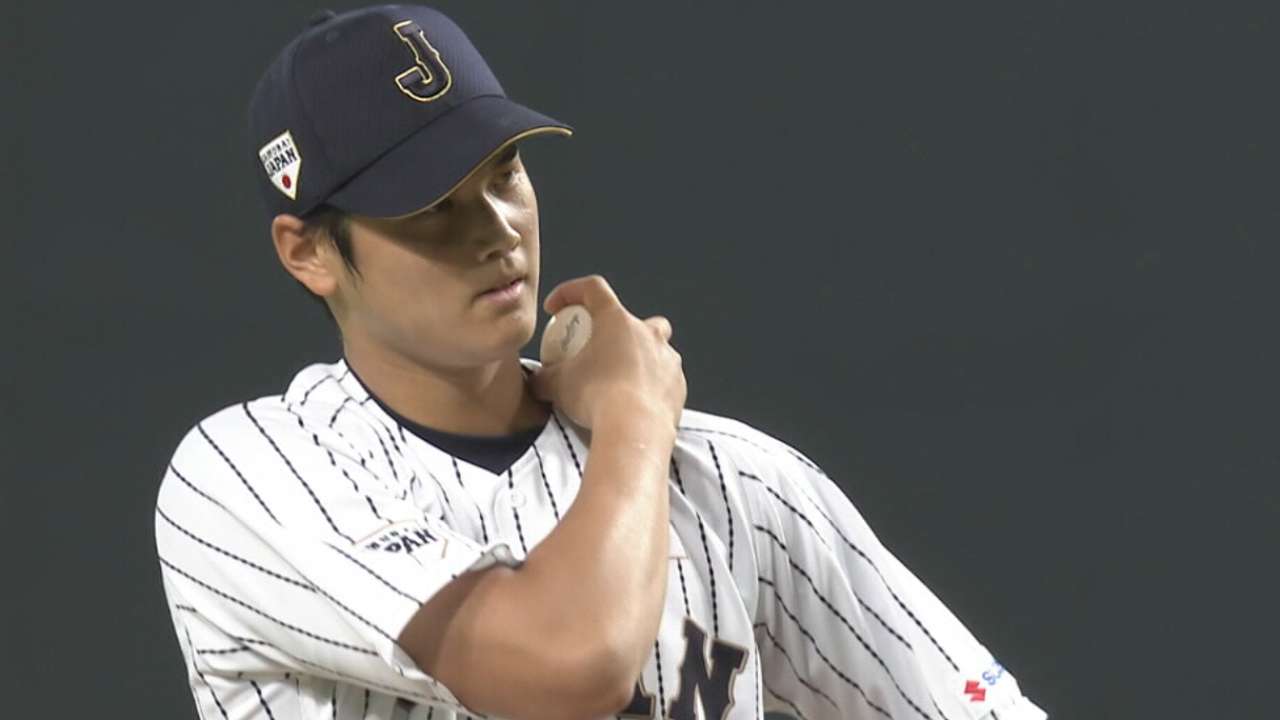 Let's suppose the Rangers win the lottery and sign Shohei Ohtani. Could there be a possibility of him pitching one day and be the designated hitter the other four days? Or what do you think his role could be in the Major League Baseball?
-- Adrian R., San Antonio
The Rangers want Ohtani as a pitcher, and so does just about every other ballclub. The hitting part of it is a sideshow. Maybe Ohtani is one-in-a-million player and he can do both. It is almost assuredly going to be a major negotiating point and a club will likely have to make some concessions in that area to sign him. But teams -- especially the Rangers -- need pitching, and that is Ohtani's main attraction. The Rangers have never had trouble finding somebody to be the designated hitter.
Continue Reading
T.R. Sullivan has covered the Rangers since 1989, and for MLB.com since 2006. Follow him on Twitter @Sullivan_Ranger and listen to his podcast. This story was not subject to the approval of Major League Baseball or its clubs.