Nola strikes out 8 in stretch of 9 hitters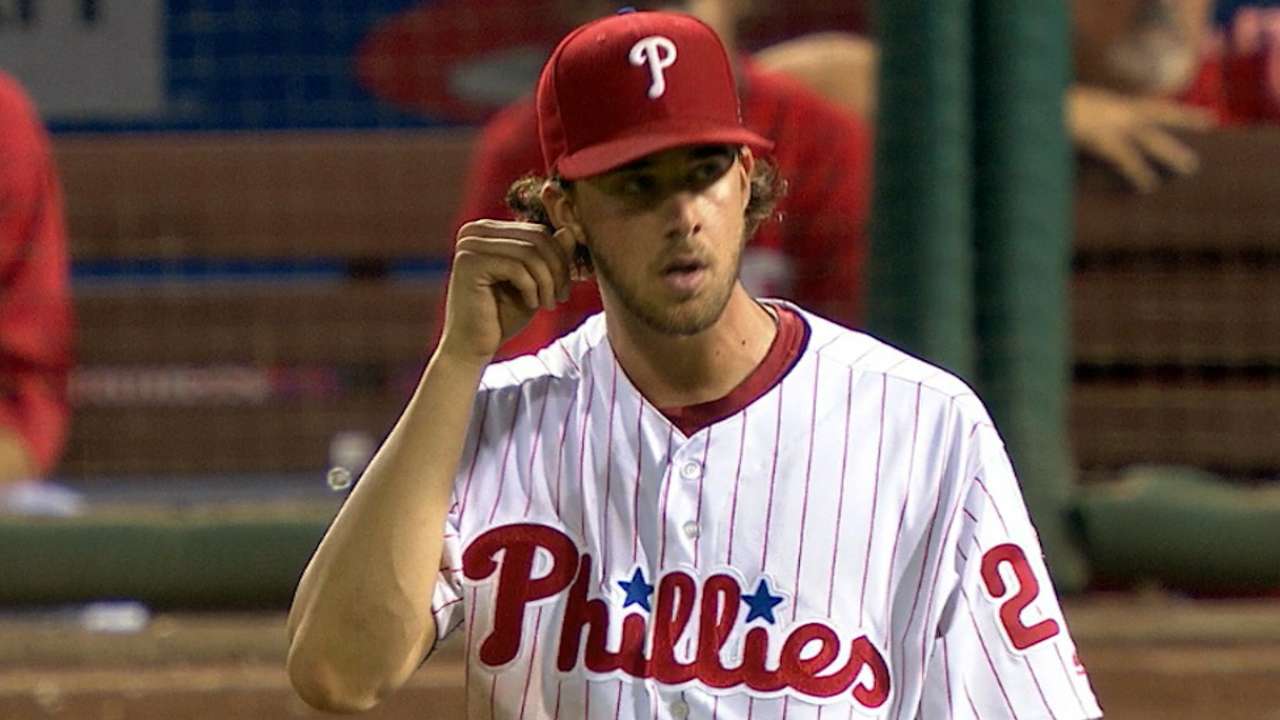 PHILADELPHIA -- Two years to the day removed from his Major League debut, Aaron Nola did something in Friday night's 6-1 win over the Brewers that he'd never done in his Major League career. In one trip through the Brewers batting order, he faced nine hitters and struck out eight of them.
He was so locked in, so focused, he didn't even realize what he'd done.
Continue Reading
Ben Harris is a reporter for MLB.com and covered the Phillies on Friday. This story was not subject to the approval of Major League Baseball or its clubs.