A's help replace 9-year-old fan's memorabilia
After wildfires destroy Loren Smith's home, club starts donation drive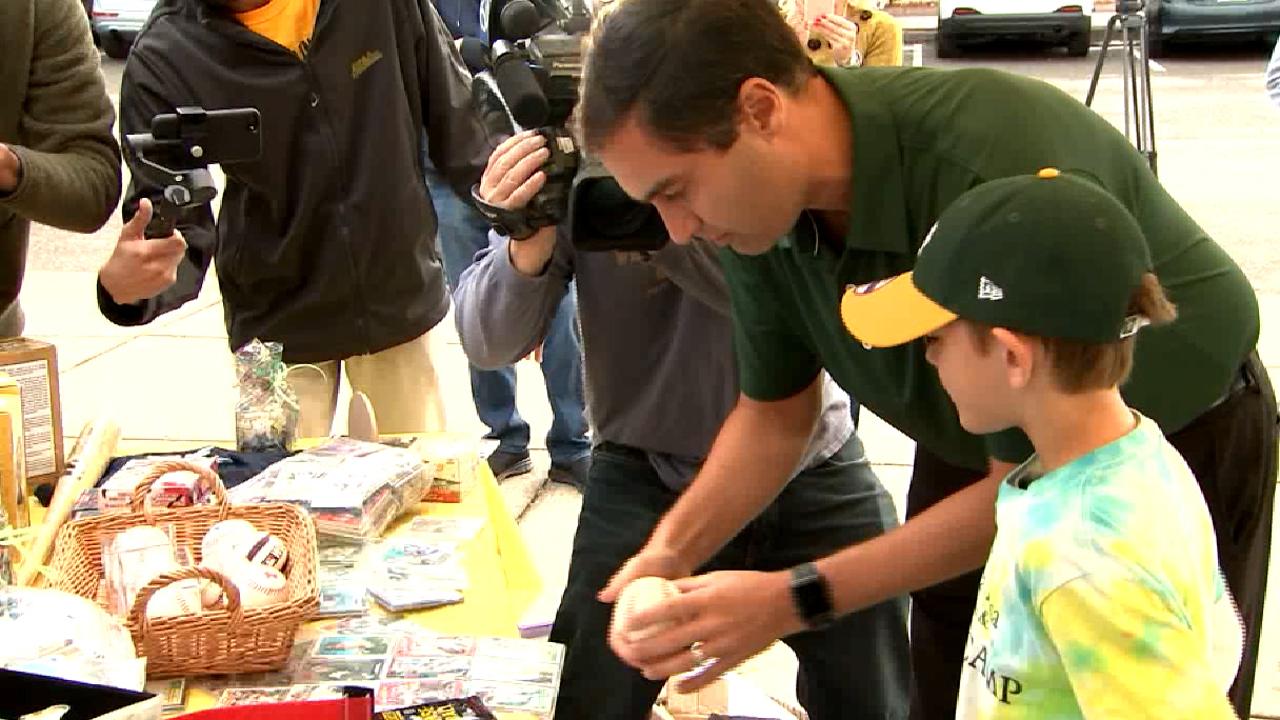 In a touching moment on Friday, the Athletics helped replace memorabilia for a 9-year-old fan whose house was destroyed by Northern California wildfires.
Loren Smith, an avid A's fan, sent a letter to the club about how much he loved to watch Oakland games and how sad he was to lose his collection of baseball cards, jerseys and baseballs in the fire.
Continue Reading
Ben Weinrib is a reporter for MLB.com based in Cleveland. Follow him on Twitter at @benweinrib. This story was not subject to the approval of Major League Baseball or its clubs.