MLB Awards grand finale (8 ET, MLB Network)
Winners from 15 categories will be revealed on MLB Network, MLB.com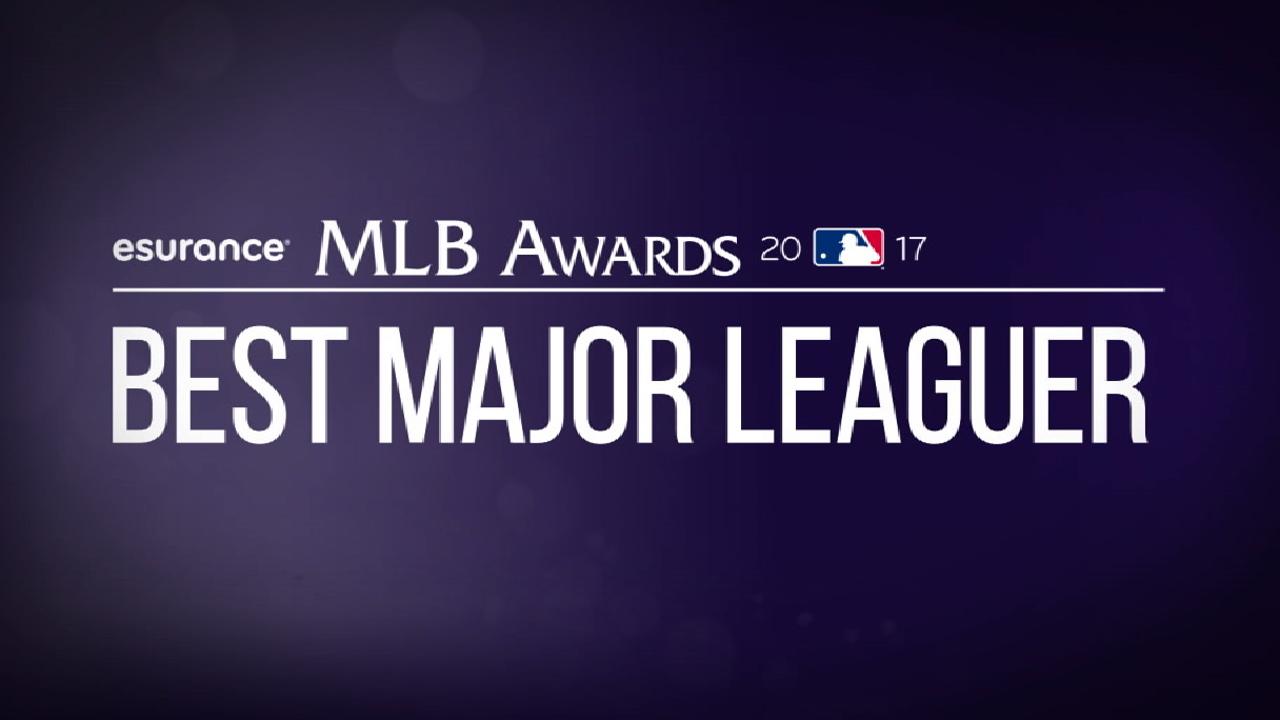 The grand finale of Major League Baseball in 2017 has arrived. Somehow, even after all the drama that we witnessed from April through November in a magnificent season, there's one more dramatic moment to behold for baseball fans everywhere.
The last group of honors, the Esurance MLB Awards, will be given out tonight beginning at 8 ET on MLB Network and MLB.com to cap a fantastic 2017 season. And, as is the case every year, they will span a wide-ranging field of accomplishments -- both traditional and modern -- that also account for the recent postseason.
Continue Reading
Doug Miller is a reporter for MLB.com. Follow him on Twitter @DougMillerMLB. This story was not subject to the approval of Major League Baseball or its clubs.