deGrom on 200 innings: 'It's definitely big for me'
Mets ace fans 11 over 6 frames Sunday to reach milestone for first time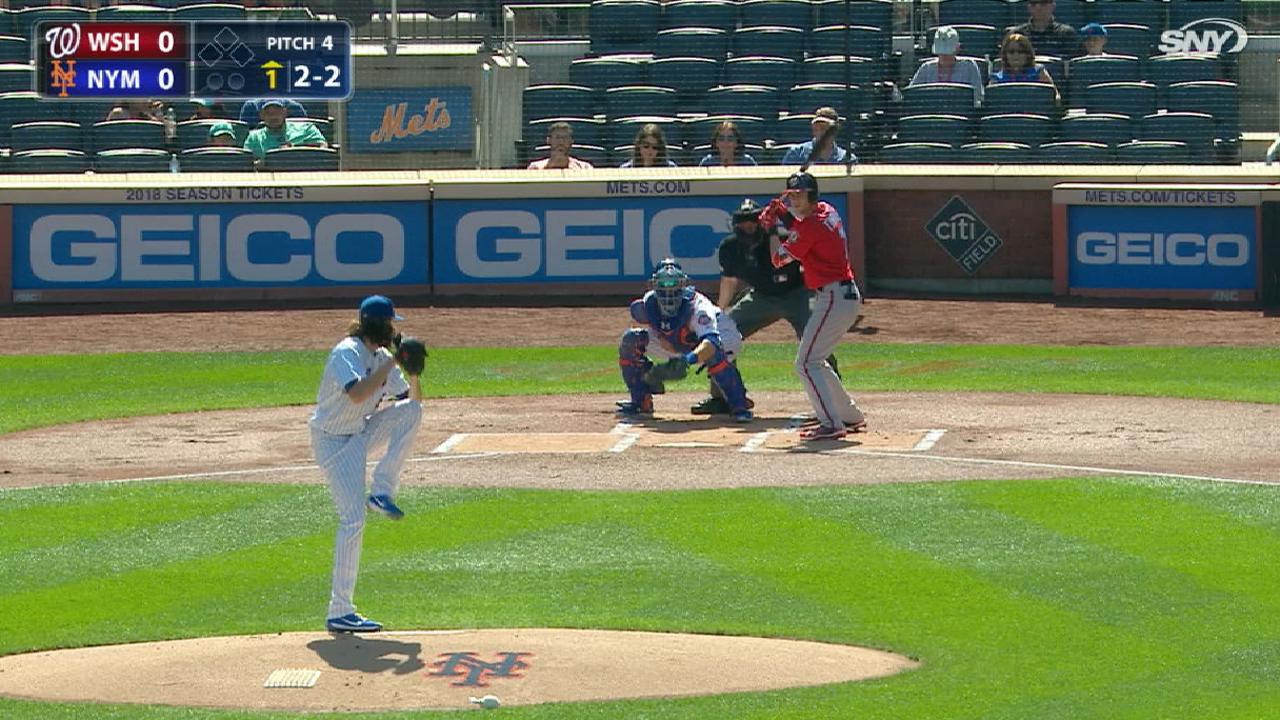 NEW YORK -- As a relatively unheralded prospect, one of the most common concerns regarding Jacob deGrom was his body type. Tall and lanky, deGrom did not look like a pitcher capable of throwing hundreds of innings, month after month, year after year. A Tommy John surgery at an early age seemed to vindicate that line of thinking. Even once he became a successful big leaguer, deGrom never quite managed to throw 200 innings.
That number may be arbitrary, but it is the generally accepted marker of a durable ace. For the first time Sunday, deGrom blew past it, pitching six innings in a 3-2 loss to the Nationals to reach 201 1/3 on the season. He has one more start remaining.
Continue Reading
Anthony DiComo has covered the Mets for MLB.com since 2008. Follow him on Twitter @AnthonyDiComo and Facebook. This story was not subject to the approval of Major League Baseball or its clubs.