Inbox: Will A's trade vets to boost rebuild?
Beat reporter Jane Lee answers fans' questions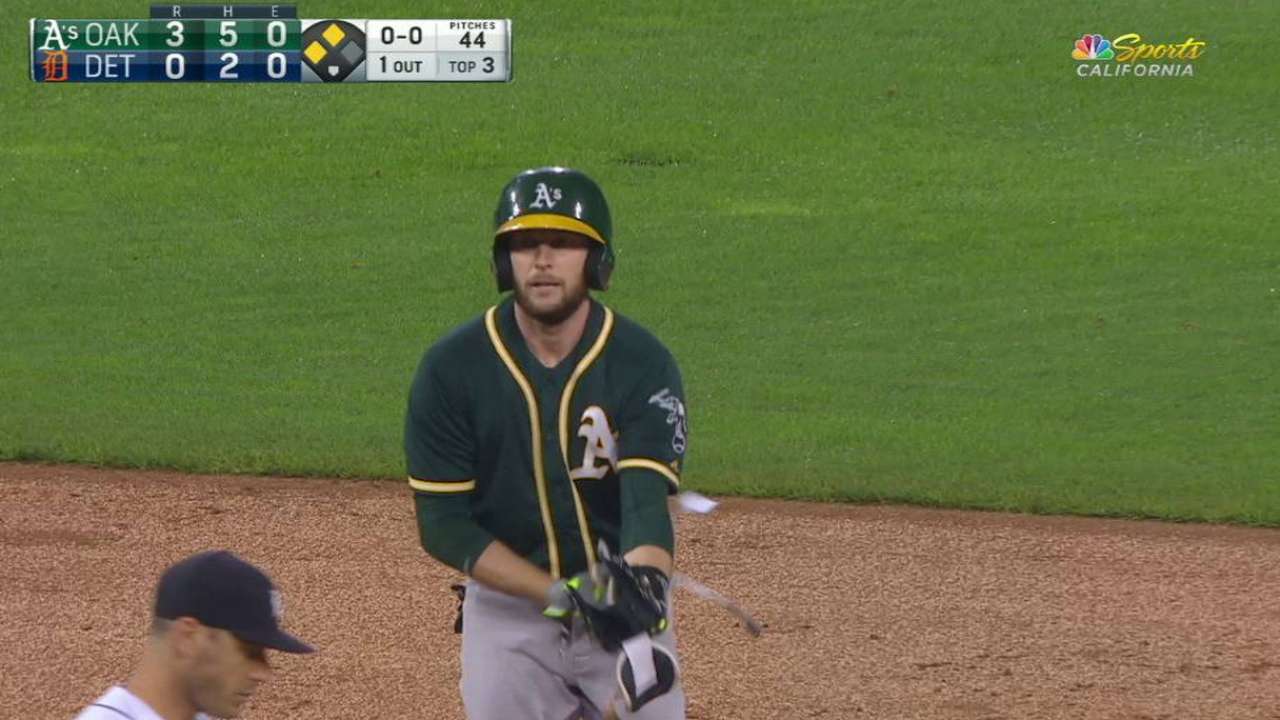 Why don't the A's give Joey Wendle and Renato Nunez legitimate playing time to show they can play and be part of the youth movement? Trade Jed Lowrie, Khris Davis and Marcus Semien for pitching prospects who will be ready for the new stadium.
-- Eddie C., Diggins, Mo.
It's not that simple. While the A's have rid themselves of several veterans this season to make room for the kids, they still have a few seasoned players -- like Lowrie, Davis, Semien and Matt Joyce -- who are under club control and remain an integral part of the mix. They're also not being paid to sit on the bench.
Continue Reading
Jane Lee has covered the A's for MLB.com since 2010. This story was not subject to the approval of Major League Baseball or its clubs.