Inbox: Future Padres home run king?
Beat reporter AJ Cassavell answers fans' questions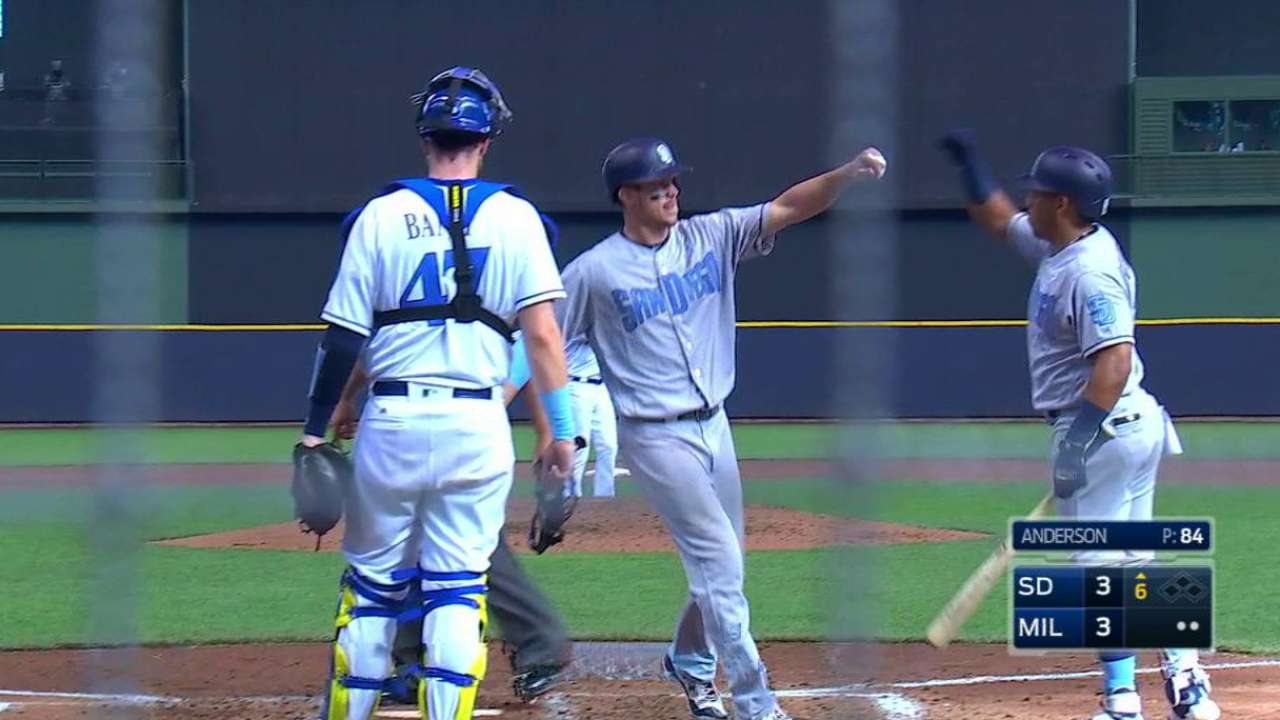 Who do you think has a better chance of breaking Nate Colbert's record for home runs as a Padre -- Hunter Renfroe or Wil Myers?
-- David E., Clovis, Calif.
Love this question. And I'll start by saying that both have a very good chance to top the 163 home runs that Colbert hit with San Diego from 1969-74.
Continue Reading
AJ Cassavell covers the Padres for MLB.com. Follow him on Twitter @ajcassavell. This story was not subject to the approval of Major League Baseball or its clubs.