Arenado basking in glow of WBC '17 victory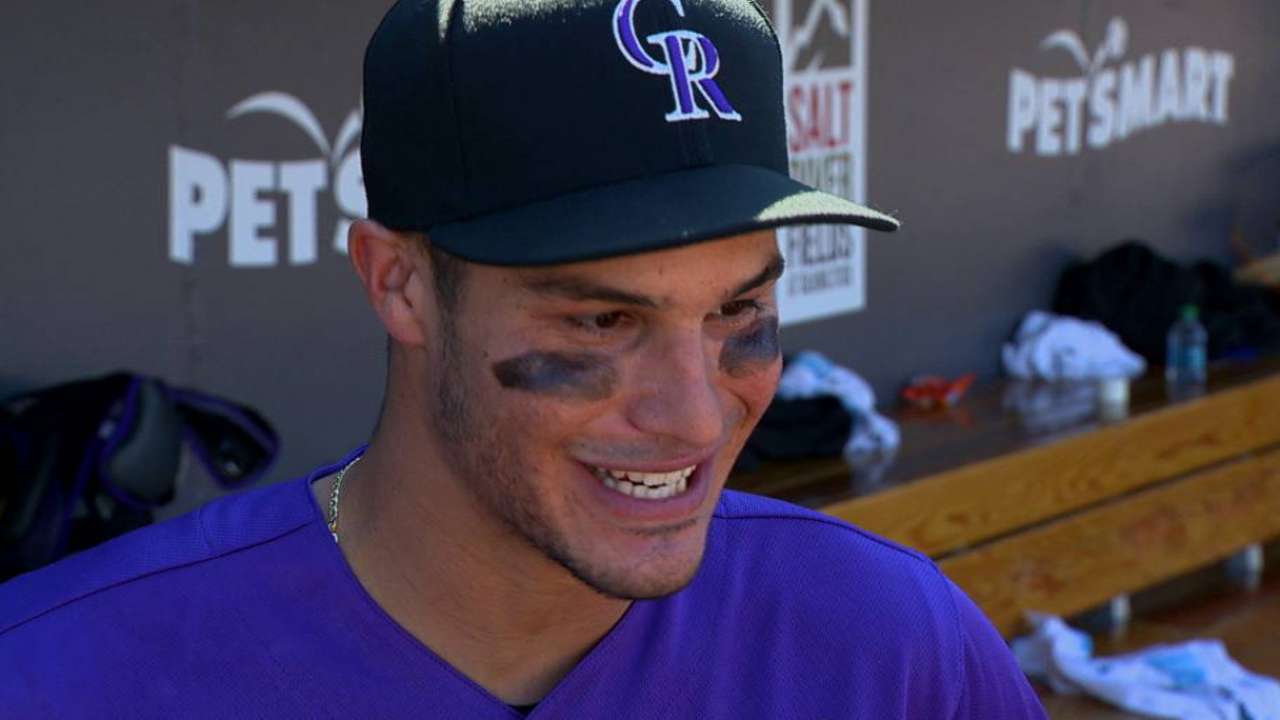 SCOTTSDALE, Ariz. -- Rockies third baseman Nolan Arenado was reveling in the closeness of Team USA's World Baseball Classic-champion squad. But Giants shortstop Brandon Crawford, also back with his club, sent a reminder that they're National League West rivals.
With two down and bases empty in the fifth inning of the Rockies' 6-5 loss, Crawford attempted to bunt toward third. Arenado shot a disapproving look to the batter's box.
Continue Reading