Jays walk off to ALCS on Donaldson's dash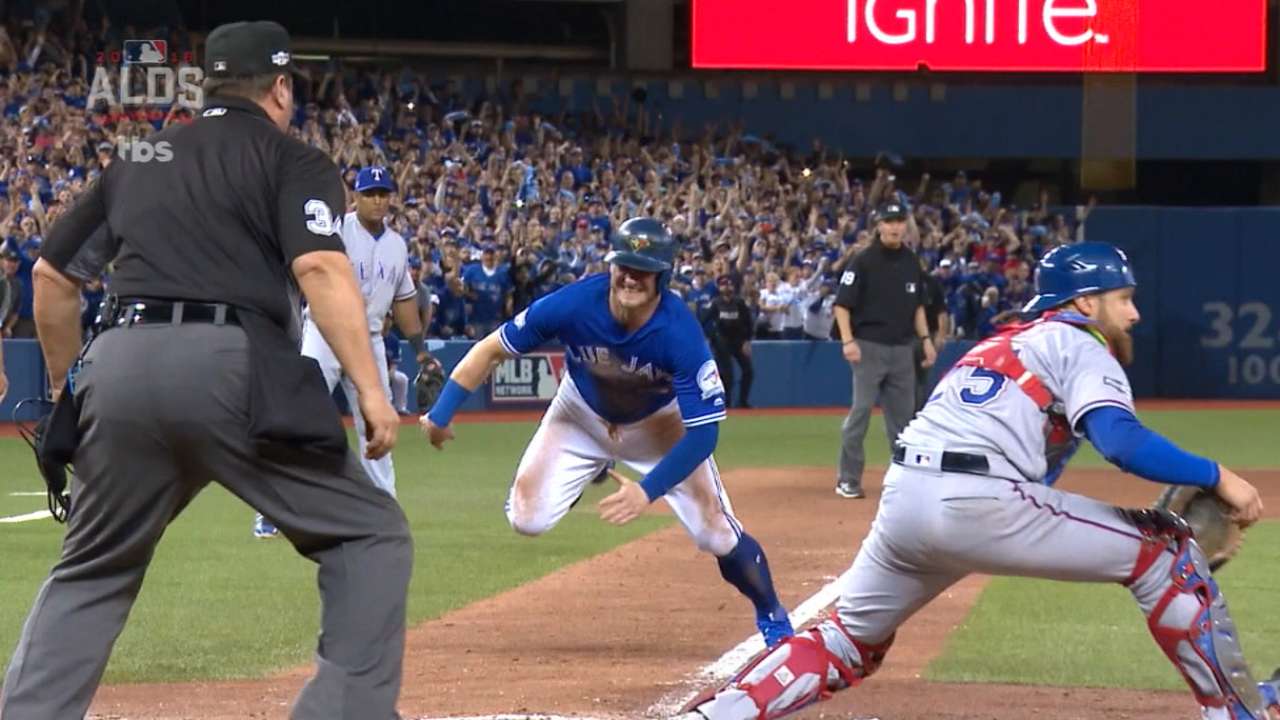 TORONTO -- The Toronto Blue Jays have settled the score once and for all in their heated rivalry with the Texas Rangers. The reward is a trip to the American League Championship Series.
Josh Donaldson scored on an errant throw by Rougned Odor in the bottom of the 10th inning as the Blue Jays pulled off a dramatic 7-6 victory over the Rangers in Game 3 of the AL Division Series on Sunday night at Rogers Centre, completing a sweep. Toronto had runners on first and second base when Russell Martin hit a grounder to the hole between shortstop and third base. Elvis Andrus got the out at second, but Odor's relay throw to first got away from Mitch Moreland, and Donaldson beat the first baseman's throw to home plate with a headfirst dive.
Continue Reading