Daniel boon: Murphy lifts Mets into NLCS!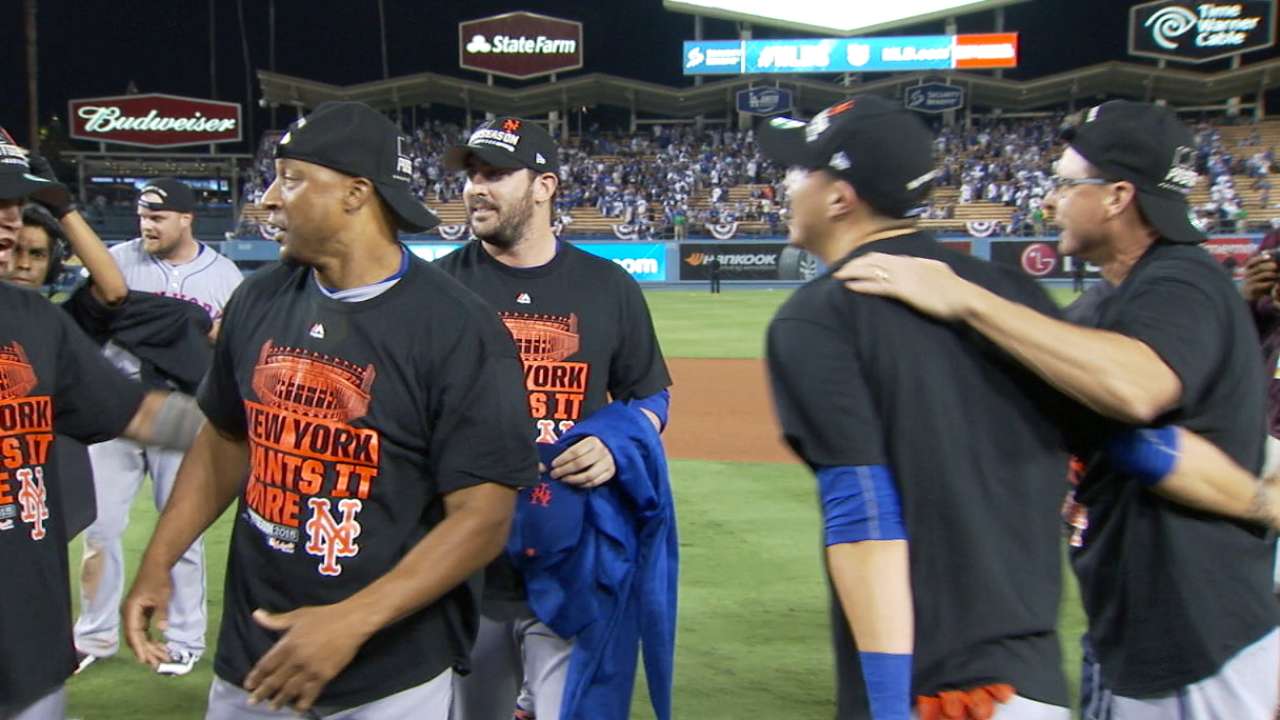 LOS ANGELES -- The carpet in Dodger Stadium's visiting clubhouse was soaked so thoroughly that a pool formed in the center of it. Mets players ditched their spikes and eventually even their shower sandals, wading through the beer-soaked muck in bright blue socks. They gathered around at one point as pitcher Jon Niese, with a running start, slid on his belly along the length of the puddle.
The Mets were celebrating. Again. Their Daniel Murphy-fueled 3-2 win over the Dodgers in Game 5 gave them a National League Division Series victory, clinching their date in the NL Championship Series, which begins Saturday (7:30 p.m. ET, TBS) against the Cubs at Citi Field. They donned goggles and sprayed champagne for the second time in three weeks.
Continue Reading