Cueto arms Royals in Game 5 win over Astros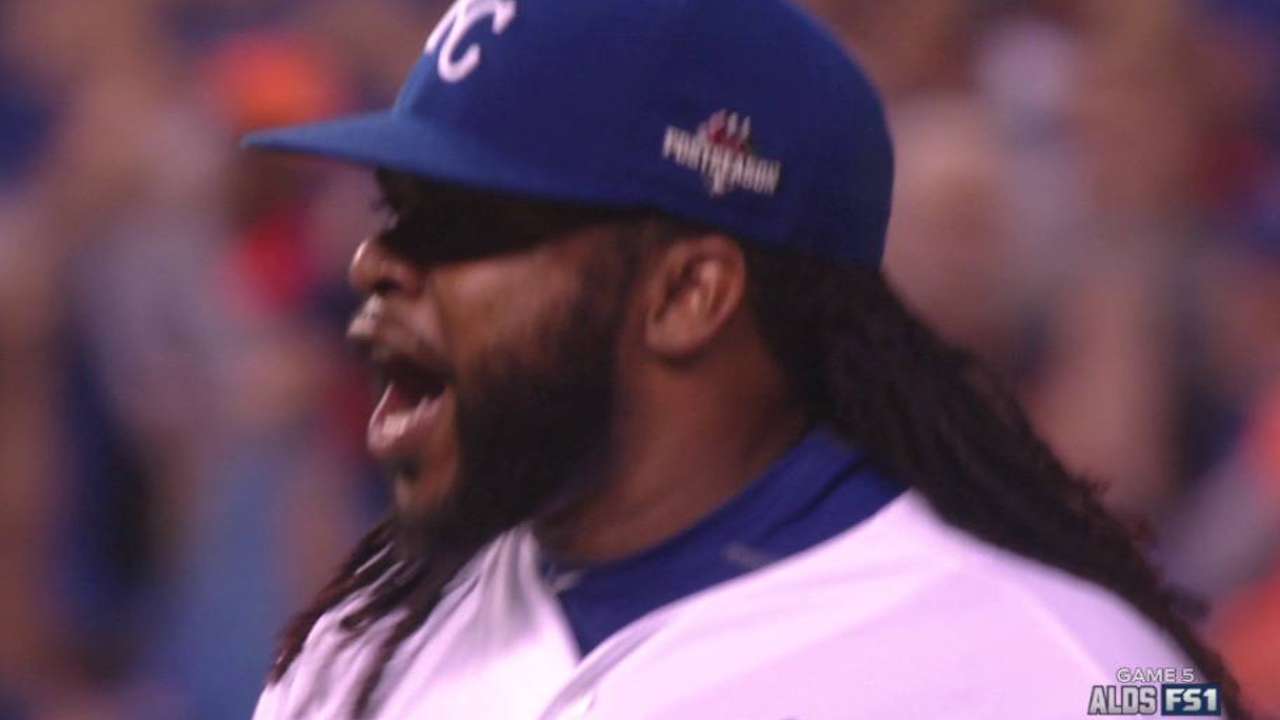 KANSAS CITY -- In the biggest game of his career, right-hander Johnny Cueto delivered, holding down the Astros for eight innings on two hits and two runs while helping the Royals secure a 7-2 victory in Game 5 of the American League Division Series on Wednesday night, sending them on to face the Blue Jays in the AL Championship Series.
The Royals, the defending AL champions, open the ALCS on Friday (7:30 p.m. ET on FOX) against the Blue Jays at Kauffman Stadium. It's a rematch of the 1985 ALCS, won by Kansas City in seven games.
Continue Reading