Granderson returns to Urban Youth Academy
Dodgers outfielder imparts wisdom to kids in second visit to facility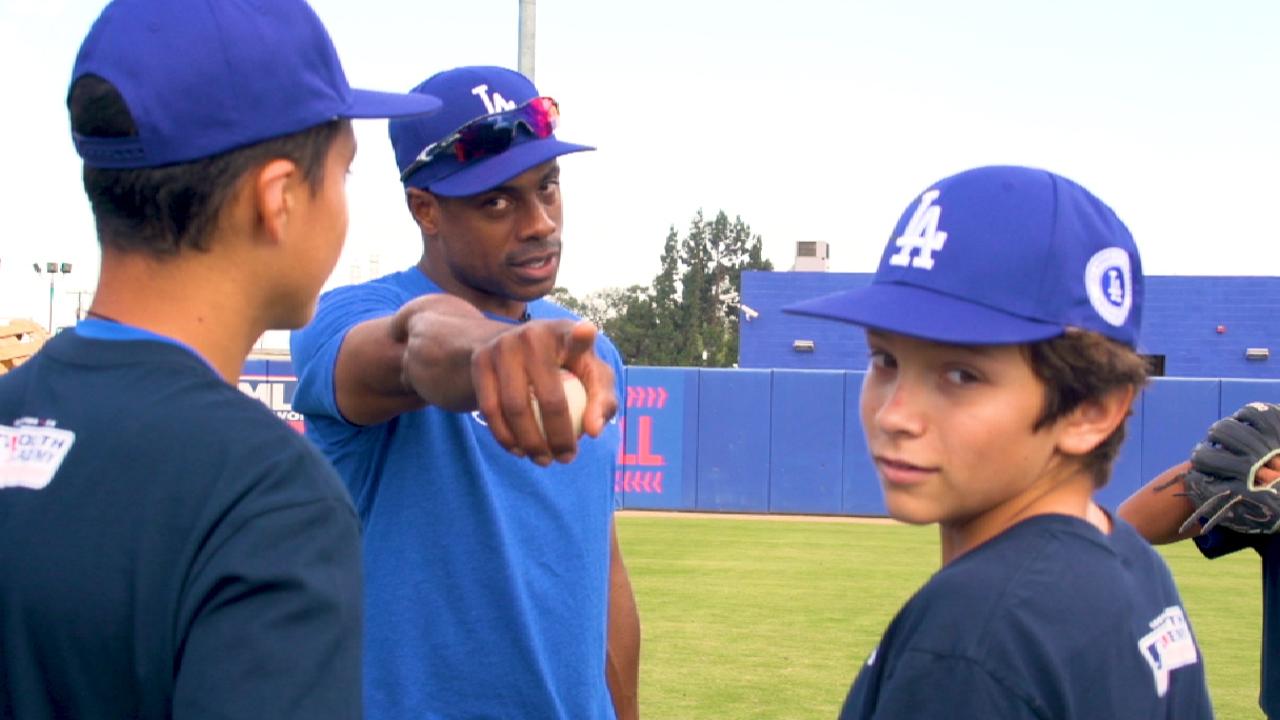 While playing for the Tigers in 2009, Curtis Granderson held a baseball clinic at the Major League Baseball Urban Youth Academy in Compton, Calif., which was then 3 years old. About 50 kids, wearing their own baseball clothes, turned out to work with the young outfielder that day.
Fast forward eight years and Granderson, fresh off celebrating clinching the 2017 National League West title with his new Dodgers teammates, returned to Compton, this time dressing more than 160 young players in shirts emblazoned with "Curtis Granderson's Grandkids," provided by the veteran's foundation.
Continue Reading
Ben Platt is a national correspondent for MLB.com. This story was not subject to the approval of Major League Baseball or its clubs.