Army to honor Werner for Home Base Program
Red Sox chairman will be presented Thursday with Outstanding Civilian Award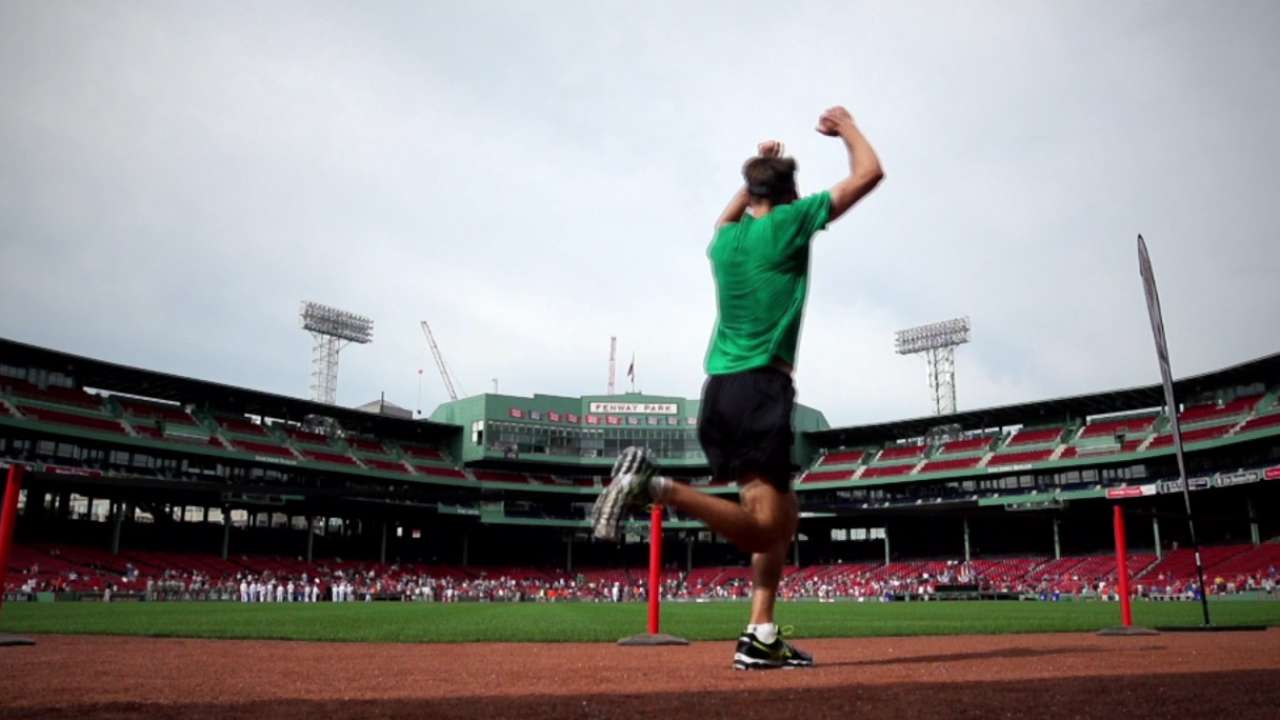 BOSTON -- Red Sox chairman Tom Werner, who spearheaded the club's successful Home Base program in 2008 that has been a smashing success, will be presented with the Army's Outstanding Civilian Award on Thursday.
It is considered one of the highest honors bestowed upon civilians, and Werner will be presented with the award at the Pentagon by the United States Army Chief of Staff General Raymond T. Odierno.
The award recognizes Werner's leadership in creating the Home Base Program, which is one of the nation's only private-sector clinics dedicated to helping Iraq and Afghanistan veterans and their families heal from post-traumatic stress disorder and traumatic brain injury.
The Outstanding Civilian Service Award is given to a select few each year who have shown an outstanding contribution to soldiers and their families.
"Since 2008, Tom Werner's efforts on behalf of Home Base and the veterans and family members we serve have been tireless, steadfast, and utterly critical to the success of the program," said retired brigadier general Jack Hammond, who is the executive director of the Red Sox Foundation and Massachusetts General Hospital Home Base Program. "His commitment to serve those who served us has made Home Base an enduring lifeline to this generation of veterans and their families, and is an example for other business leaders who wish to serve our country as civilians."
The signature event of the Home Base Program is the annual 9K run and three-mile walk that starts and ends at Fenway Park. In 2014, 2,600 runners and walkers participated, including 500 actively serving military members.
Runners have a timed finish at the Green Monster and a "photo finish" at home plate, where they are greeted by members of the military as well as leaders from the Boston Red Sox and Massachusetts General Hospital. The event has raised more than $11 million over the past five years.
In 2014, Home Base received a $1 million grant from the McCormick Foundation and Major League Baseball and was also chosen as one of 22 organizations in Massachusetts to be funded through a grant from the Office of Massachusetts Attorney General Martha Coakley. Home Base was also selected as a 2014 Wounded Warrior Project grant recipient.
Ian Browne is a reporter for MLB.com. Read his blog, Brownie Points, and follow him on Twitter @IanMBrowne. This story was not subject to the approval of Major League Baseball or its clubs.