Royals are loaded with fresh arms for Game 7
Herrera, Davis, Holland spared from duty in blowout win to knot Series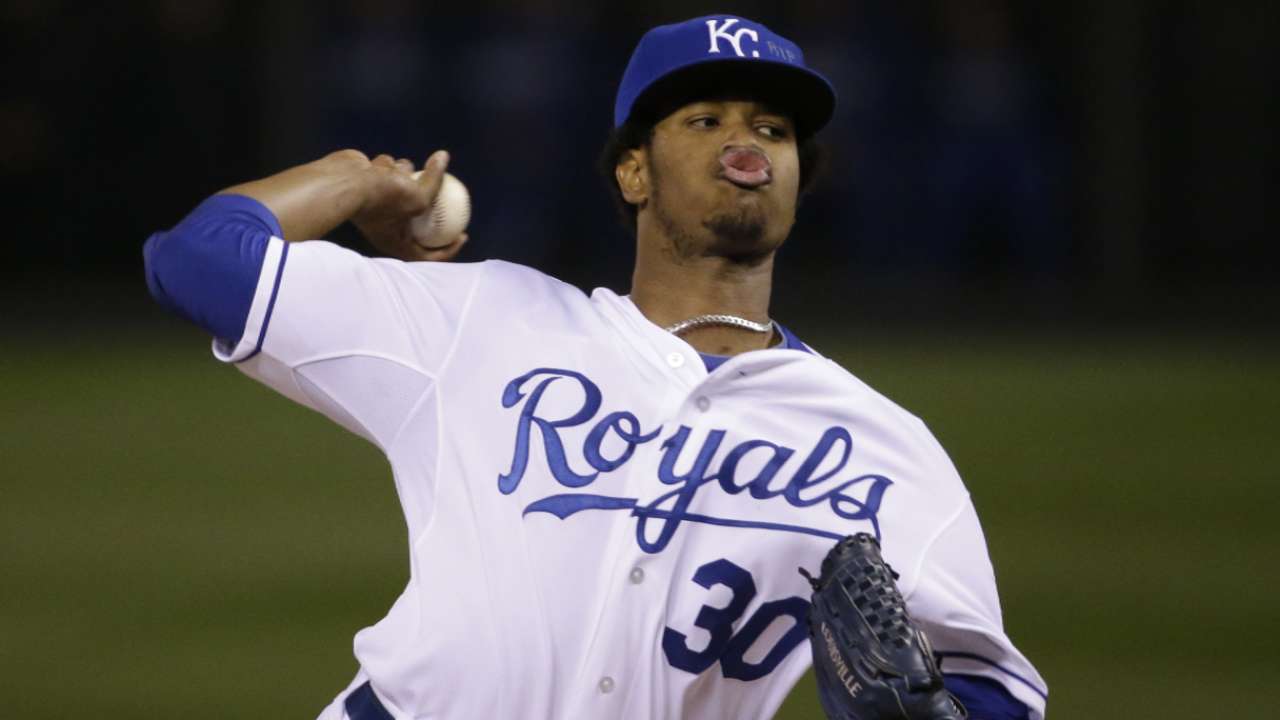 KANSAS CITY -- After Game 5, the Giants knew they would have a secret weapon named Madison Bumgarner lurking in their bullpen if the World Series reached a potential winner-take-all game. Bumgarner carries the best ERA in Series history, in part thanks to two dominant performances against the Royals.
The Royals have three. A 10-0 rout of the Giants in Game 6 on Tuesday -- thanks to a seven-run offensive outburst in the second frame and an impressive seven-inning performance from 23-year old starter Yordano Ventura -- enabled manager Ned Yost to avoid using his Big Three. Kelvin Herrera, Wade Davis and Greg Holland will head into tonight's Game 7 on two, two and four days' rest, respectively, ready to roll.
"We got arms down there that have thrown a lot this year," Holland said. "Anytime you can get rest, I'm going to take that as a positive."
Yes, apparently even three-headed monsters benefit from taking a day off.
The Royals have leaned heavily on each pitcher all season, and especially in the postseason. Of the Royals' 14 games this October, Holland and Herrera have appeared in 10 and Davis has pitched in 11.
Herrera and Davis each threw an inning during Sunday's Game 5 and both also allowed runs, which has become an unfamiliar sight. Holland had not pitched since Friday's Game 3, so his arm should be fresh. He even began firing warmup pitches during the ninth inning on Tuesday in an effort to stay fresh.
"I've had three days off," Holland said. "I wanted to throw today and get off the mound. One of those situations where you don't want to come in, in a 10-run game to get work in, and then you might have to face the same 3-4 batters in a one-run game the following day."
Each Royals reliever has maintained they are able to pitch whenever Yost needs them and for however long that might be. That's a potential six innings should Herrera, Davis and Holland each be able to go two frames tonight. Talk about shortening up a game.
"I'm prepared to go as many as they want to give me," Holland said. "Last game of the season with a chance to win a World Series."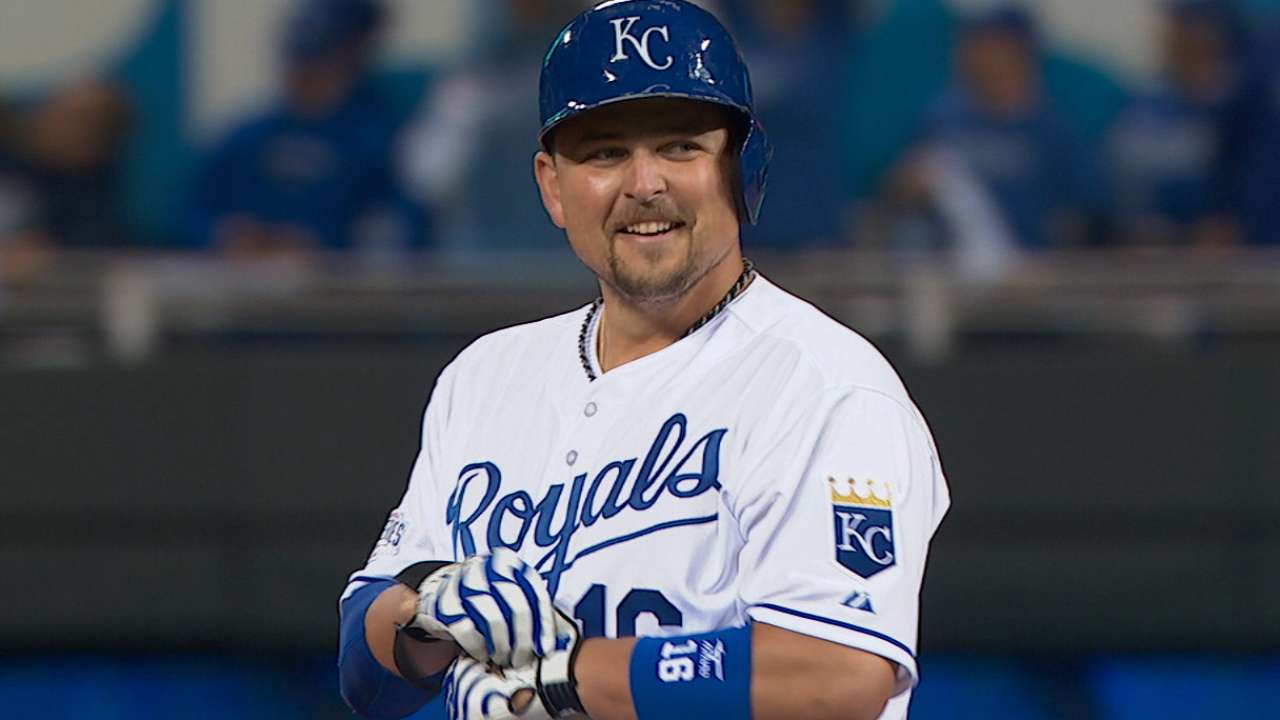 James Shields, who started Sunday's Game 5 against Bumgarner, wants his name added to the list of potential options out of the bullpen. He said that he would "be able to go for whatever" in Game 7.
With a full and fresh bullpen, Yost could be quick to pull Game 7 starter Jeremy Guthrie at even the slightest sign of trouble early on.
Giants manager Bruce Bochy managed aggressively on Tuesday, although to no avail, when he pulled Jake Peavy with one out in the second inning when he got in trouble. Bochy said he will keep the same approach with starter Tim Hudson tonight.
"I mean, we were going to do all we could to win this game," Bochy said. "Your mindset doesn't change Game 6 or 7, I don't feel. We were ready to use everybody."
The prospect of Bumgarner pitching for two or three innings looms large. The lefty's World Series ERA of 0.29 is the lowest of all time and he has stifled the Royals during this series -- 16 innings across two starts, allowing one run while striking out 13.
"They're going to throw there best at us," Royals outfielder Jarrod Dyson said about Bumgarner. "We got our three. Best team win."
Jamal Collier is an associate reporter for MLB.com. This story was not subject to the approval of Major League Baseball or its clubs.