Giants resolute heading into final showdown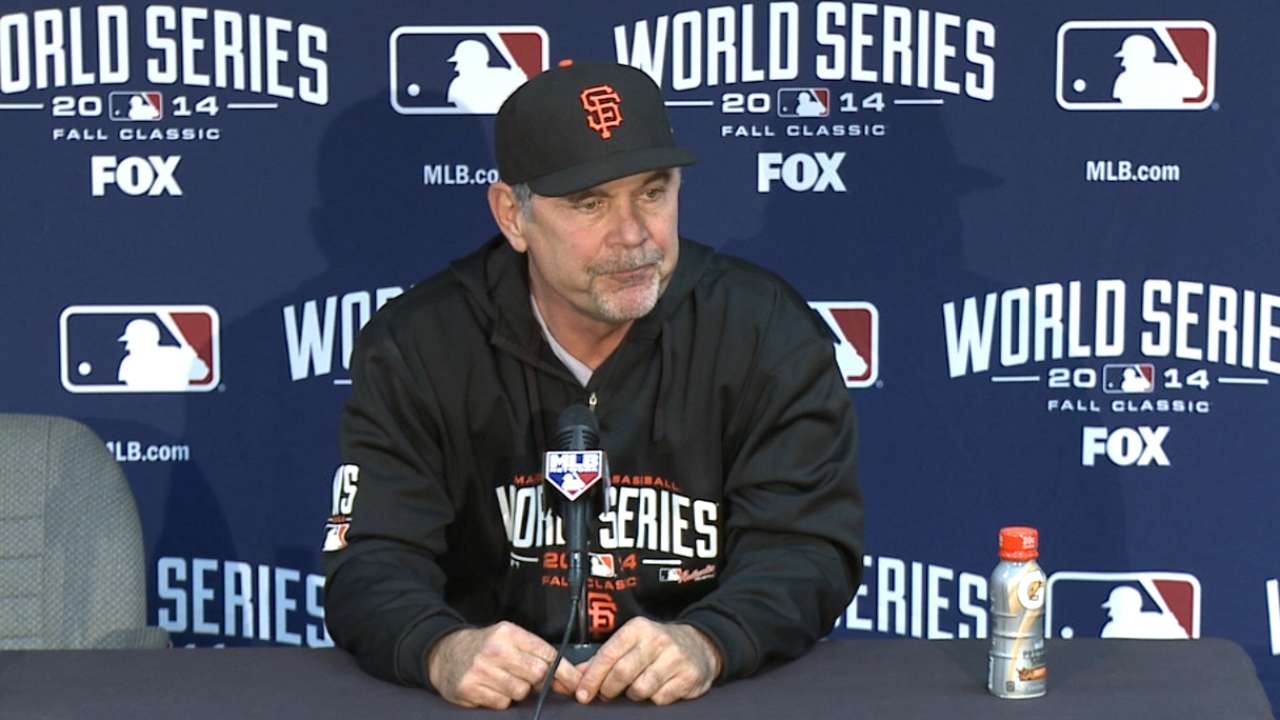 KANSAS CITY -- During the languid days of Spring Training, if you had told the Giants they would be playing in Game 7 of the World Series, they would no doubt have been pleased.
The October reality, however, is a little more jolting when you face a Game 7 following a 10-0 thrashing in Game 6, which is exactly what happened on Tuesday night against the Royals at Kauffman Stadium. But if there's a team that can emotionally bounce back, it is a Giants team that has won two of the previous four World Series titles.
Recent history has not been kind to road teams that lose Game 6. The last nine times it has happened, the home team has also won Game 7.
"Yeah, well, my answer to that is to tell these guys if they're going against the odds, because we've done that before," Giants manager Bruce Bochy said. "You go back to 2012 and look at this postseason. I think a lot of people had us getting beat in the first and second rounds. This club's so resilient. They're so tough. They'll put this behind them. It's nice to know that you've done it. You've come back against the odds, and you can do it again."
Yes, the Giants swept the 2012 World Series, but the route they took to get there can serve to give them confidence now. In the National League Division Series that year, they trailed the Reds two games to none before winning the final three games in Cincinnati.
Then, in the NL Championship Series, they fell behind the defending-champion Cardinals three games to one before winning the final three games to clinch the pennant.
So if you want to count these Giants out, do it at your own peril.
"We'll let tonight go," Giants reliever Jeremy Affeldt said. "Experience always helps. We're going to go out there, and we're going to give it everything we've got. I don't think we feel like we need to do more than what we're capable of doing. We need to stay within ourselves and do what we're capable of doing and see what happens, and I think that's what this team is going to do."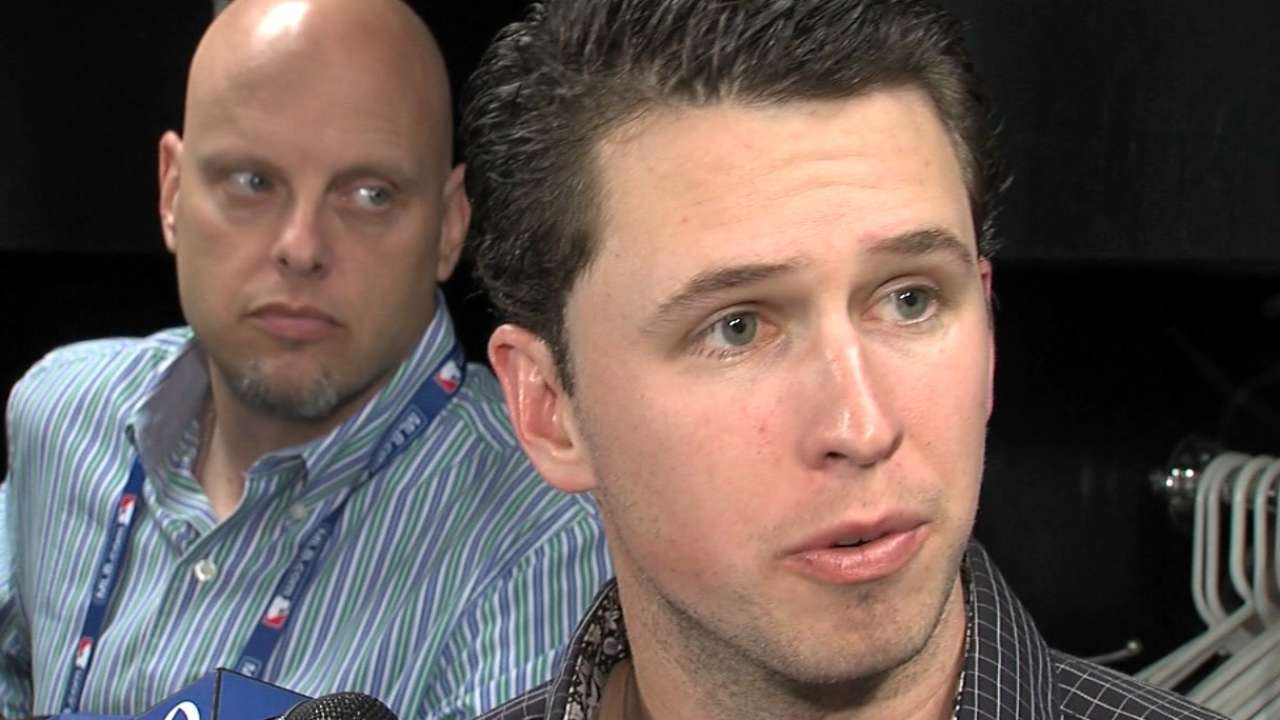 Outfielder Hunter Pence is the emotional leader of the club, giving regular pregame -- and sometimes even in-game -- pep talks. Following Game 6, while speaking with the media, he seemed to give a preview of what he might say to his teammates before Wednesday night's Game 7.
"Just get ready for the next game. Wash this one," he said. "Tonight was [the Royals'] night. That's what happens in baseball. Every day is a new day. Game 7 is a gift. It's a gift to the whole world. It's a special game. And for the World Series to have a Game 7, it's going to be pretty fun. You make the game simple. You play each moment as hard as you can. It's not like if we score the first run the game is over. The game is all nine innings, one moment at a time."
Baseball more than any sport teaches players how to move on quickly from one game to the next. In order to survive the 162-game regular season, a team must be able to avoid letting a loss affect the next game.
"It's part of the game," Giants third baseman Pablo Sandoval said. "You have to erase those things and get ready for tomorrow. We're ready. We're ready for tomorrow."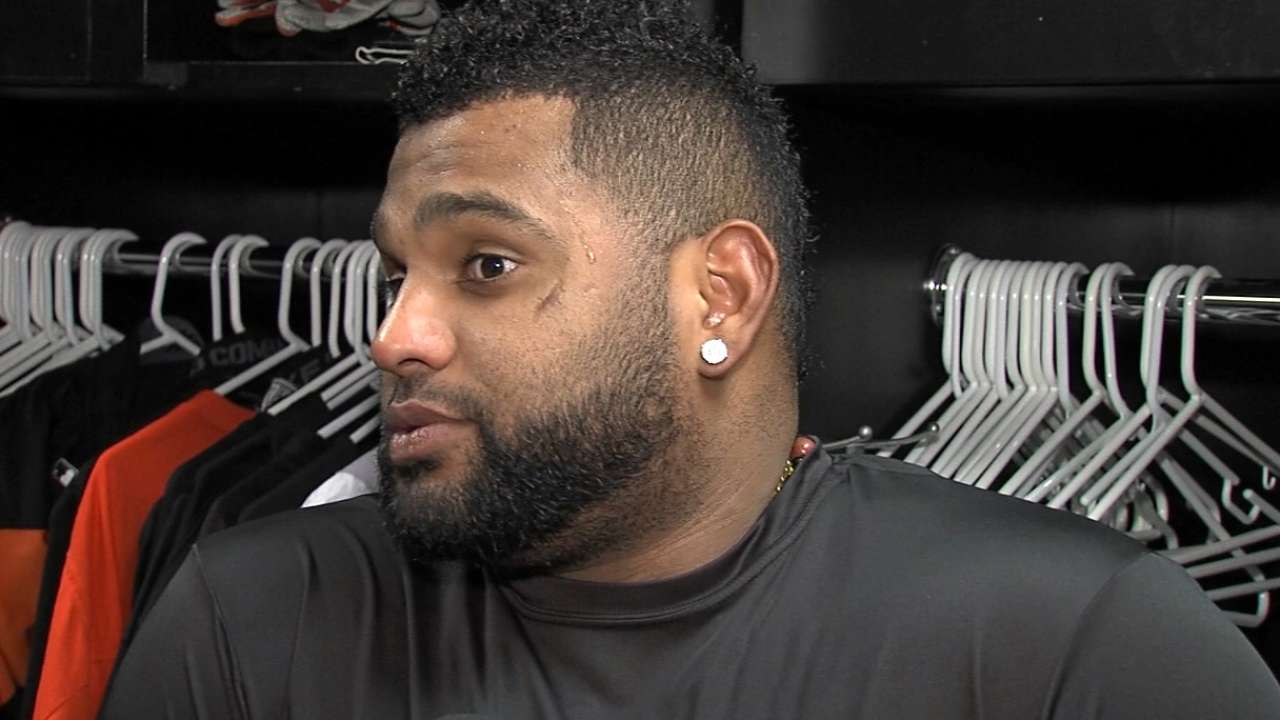 After dropping Games 2 and 3, the Giants met before Game 4 and made an important distinction between needing to win a game and wanting to win one. They went on to not only win that game, but Game 5 as well.
Of course that was not a winner-take-all game, but the principle of trying not to put added pressure on yourself still applies.
"We're not going to sit here and try to make a bigger deal out of it," Pence said. "I think it's incredibly entertaining for fans, for the world, for the game of baseball, and it's incredibly fun to play in and to compete in. Once again, every time you step on the field there's infinite possibilities, so you can't predict the unpredictable. You just get out there and be prepared, have your intent and enjoy the game."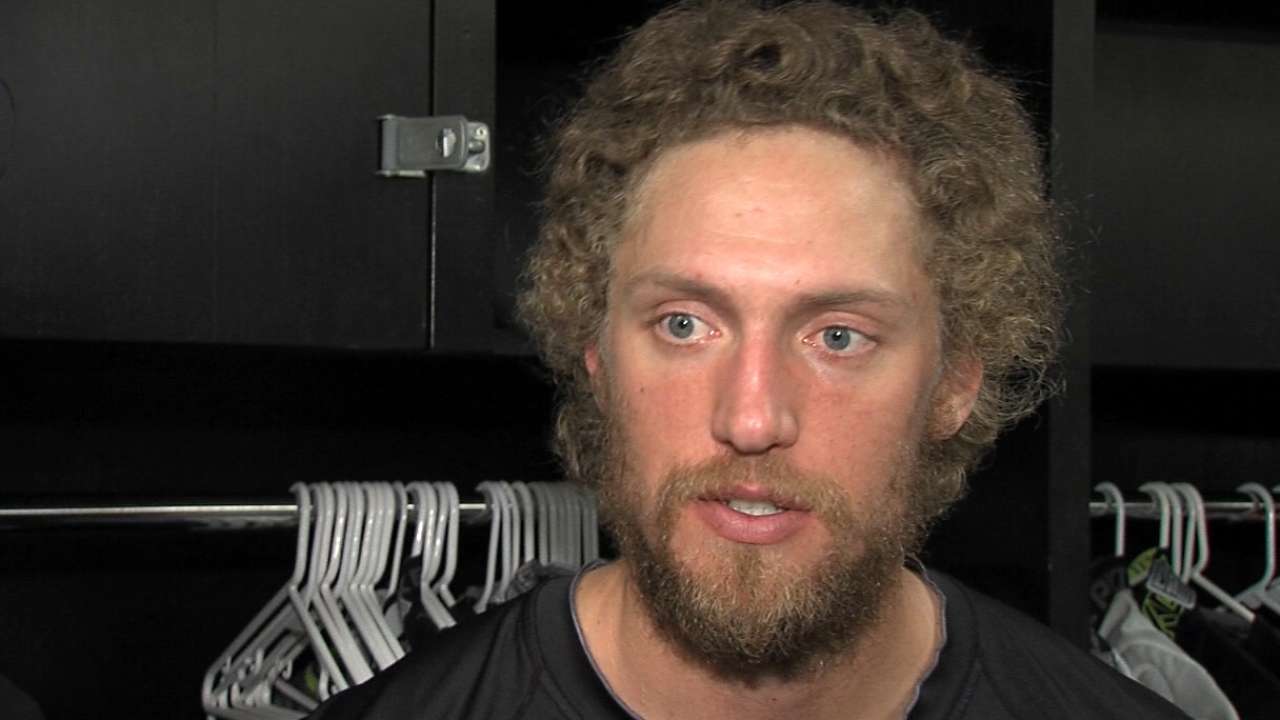 So as they dressed and headed back to the their hotel, the Giants reminded themselves that being in Game 7 was a blessing and not a curse.
"Just try to get your rest tonight, put this one behind us and realize that we were fortunate that we were up three games to two and were in a position that if we didn't win this game to have a Game 7," catcher Buster Posey said. "I'm excited. It's a cool opportunity for us and the Royals. I mean, just for baseball fans in general. Game 7 of the World Series, it doesn't get much better."
Steve Gilbert is a reporter for MLB.com. Read his blog, Inside the D-backs, and follow him on Twitter @SteveGilbertMLB. This story was not subject to the approval of Major League Baseball or its clubs.