Jirschele's third-base signals lost in translation by Royals
Cain stops after being waved home; Infante runs through stop sign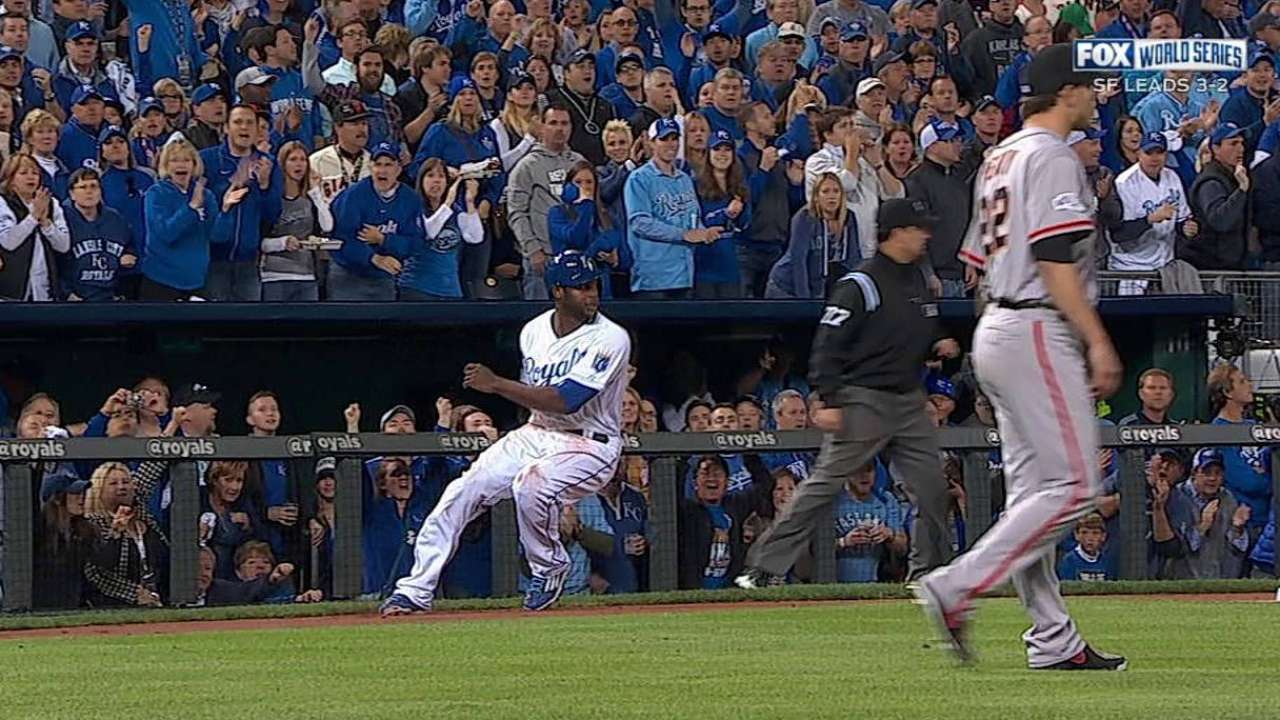 KANSAS CITY -- Mike Jirschele had one of his busier nights from the third-base coaching box at Kauffman Stadium on Tuesday night.
Jirschele shepherded 10 runners safely across home plate, and he even had a few dissenters that added a slightly comedic component to the Royals' 10-0 victory over the Giants in Game 6 of the World Series.
Omar Infante blew past a stop sign in the fifth inning and Lorenzo Cain missed Jirschele waving the speedy center fielder home in the first inning.
"I guess it's a good sign when you have a lot of action over there," Jirschele said.
Cain, who stayed at third on an Eric Hosmer single, admitted he was the guilty party in the miscommunication.
"That was my fault," Cain said. "I saw [Jirschele] late, I picked him up late. Just a bad read on my part. I could have scored."
Cain's mistake hardly mattered as Kansas City reeled off seven runs in the next inning. Similarly, Infante not noticing a Jirschele stop sign actually resulted in a positive as he slid in safely for Kansas City's ninth run.
"It all worked out in the end," Jirschele said.
The Royals now stand one win away from claiming the World Series, a position Jirschele knows something about.
He led Triple-A Omaha to three conference championships and one Triple-A championship during his tenure as head coach of the Storm Chasers.
Jirschele said he did not feel the need to impart any of his championship wisdom on the Royals.
"No, these guys are a confident bunch and they're just playing so well right now," Jirschele said. "I don't think they need any extra motivation or words from me."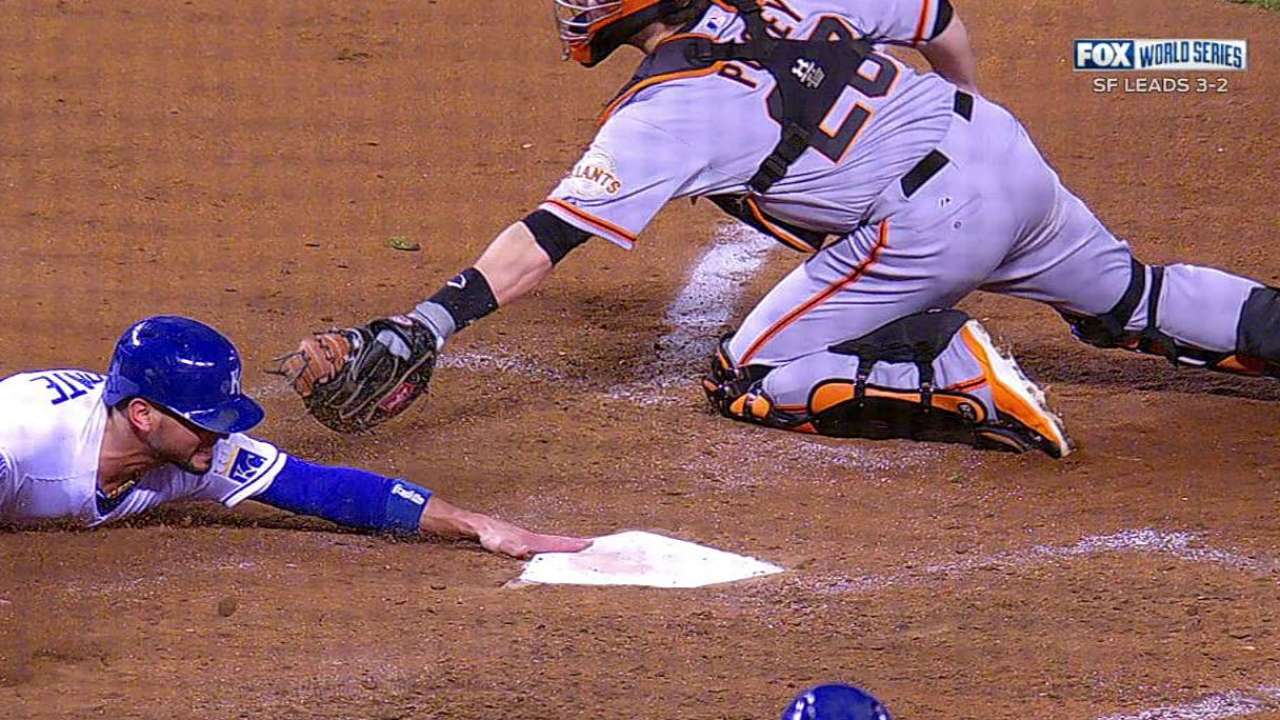 Jackson Alexander is an associate reporter for MLB.com. This story was not subject to the approval of Major League Baseball or its clubs.