Bumgarner could be available in Game 6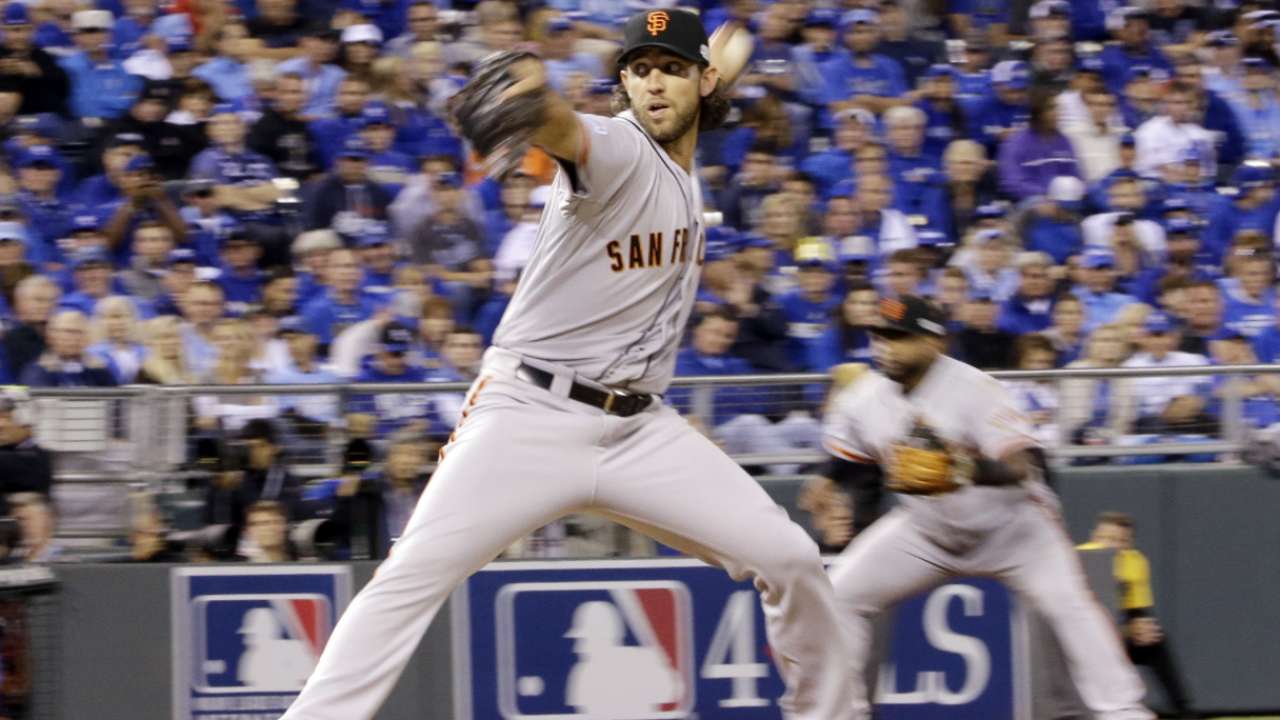 Fresh off a dominant Game 5 shutout, there's reportedly a chance the Giants could turn to ace Madison Bumgarner again today in Game 6 at Kauffman Stadium (4:30 p.m. PT air time on FOX, 5:07 p.m. first pitch).
San Francisco can close out the World Series today in Kansas City, and that's prompted manager Bruce Bochy to consider using Bumgarner out of the bullpen if the situation calls for it.
"He really bounces back well, and we wouldn't ask him to do a lot," Bochy told CSNBayArea.com. "But if I needed to get an out or something, I'm sure he'll say he's available."
Jake Peavy is slated to start opposite the Royals' Yordano Ventura in Game 6. Bumgarner, who threw 117 pitches in a four-hit shutout on Sunday, hasn't made a relief appearance since he threw two shutout innings in Game 6 of the 2010 National League Championship Series.
"I'm not a big pitch-count guy," Bumgarner told CSNBayArea.com. "So as long as you keep getting outs and you feel good, you should stay out there."
Over his career, Bumgarner is 4-0 with a 0.29 ERA in the World Series.
Joey Nowak is a reporter for MLB.com. Follow him on Twitter at @joeynowak. This story was not subject to the approval of Major League Baseball or its clubs.