Inbox: What's with Walker walking away from AFL?
Beat reporter Greg Johns answers questions from Mariners fans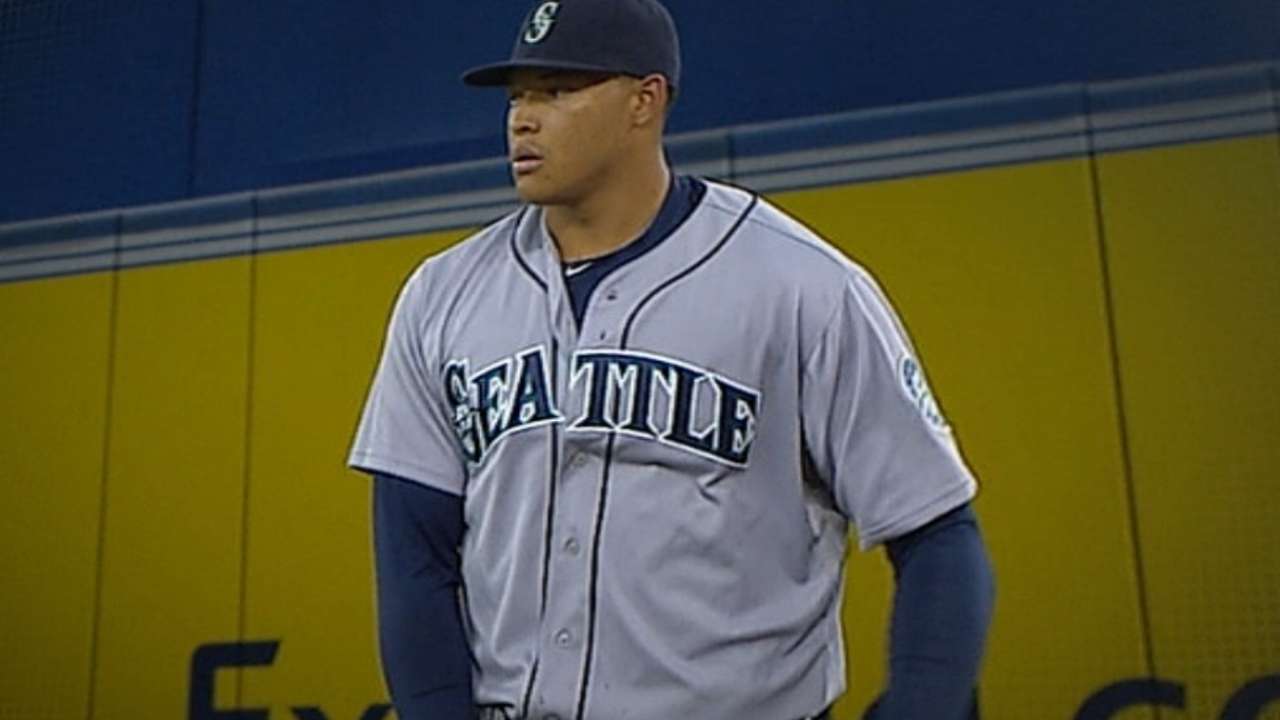 Here's the latest in our Reader Inbox series. You can submit a question of your own.
Is there any indication the fans or organization should be worried about Taijuan Walker going home early from the Arizona Fall League?
-- Bob M., Spokane, Wash.
I've received lots of questions about Walker's situation, so I checked with Jack Zduriencik. And while the general manager said he'd rather not get into specifics of Walker's decision to stop pitching after two AFL games, he said, "I don't think it's an issue at all. He's in good spirits, things are going well for him and he's into his offseason strength program now."
It's worth noting that James Paxton chose not to pitch in the AFL at all, preferring to stay in Seattle and work out over the winter rather than continue throwing in games. Both young pitchers spent a lot of time rehabbing shoulder issues this season and then came back late in the year and threw well. While the team wanted both to pitch some this winter, there's no requirement to compete in the offseason, and the main focus is to be strong, healthy and mentally prepared to pitch a full season in 2015.
It would be great to trade with the Dodgers for Corey Seager and have both brothers on the Mariners. It would be a huge crowd-pleaser, and that power bat would be an asset. We'd have to give up a lot, but it may be an overall plus for the team. Any thoughts?
-- Robert G., Erie., Penn.
Sounds great to me, and I'm sure Kyle Seager would love having his little bro on the same team, but you might want to check with the Dodgers on that one. Most every club in baseball would be thrilled to land the youngest Seager, who was the Dodgers' No. 1 Draft pick in 2012 and hit .349 with 20 homers and 97 RBIs in Class A and Double-A last year. But Corey is the Dodgers' top-rated prospect by MLB.com, and there's no reason to think they're looking to give him up at age 20.
If you want to dream, sure, the 6-foot-4, 215-pounder might be an imposing figure someday at shortstop in an all-Seager left side of the infield. But he may soon outgrow shortstop and wind up at third base. And more to the point, I doubt the Dodgers are interested in dealing a kid who looks like he could be even better than his All-Star brother if he continues developing.
What do you think of the Mariners going after Joe Maddon either this offseason or next?
--Reuben, Renton, Wash.
Given that Lloyd McClendon led the team to an 87-75 record and worked well with Zduriencik and the rest of the front office and was well received by the players, the Mariners are very happy with their managerial situation. Maddon will have plenty of suitors after opting out of his Tampa Bay contract, but I can't imagine he'd be interested in going to a franchise willing to dismiss its current skipper after a 16-win improvement in his first season.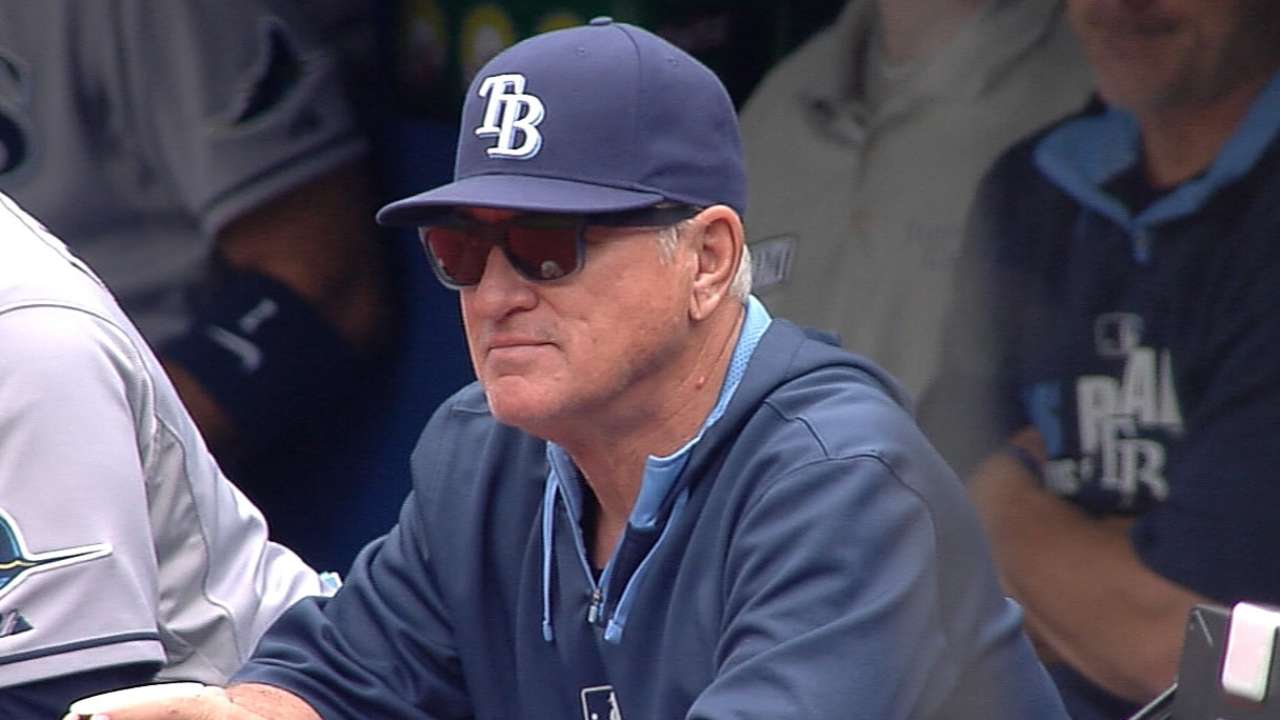 Mike Zunino seems to have done a great job becoming a confident Major League catcher in a short time. As the defensive part of his job becomes more natural, how will his hitting progress?
-- Jon B., Mount Vernon, Wash.
Zunino was very good behind the plate and working with a pitching staff that posted the lowest ERA in the American League, a pretty impressive feat for a 23-year-old in his first full season in the Majors. He also set a club record for a catcher with 22 home runs, the third most of any backstop in MLB. So the final part of his game figures to be improving his .199 batting average, and I have no doubt that will come next. Zunino hit .327 in three seasons at Florida, but he played just 96 Minor League games before getting called up. He's learning on the job. Give him time.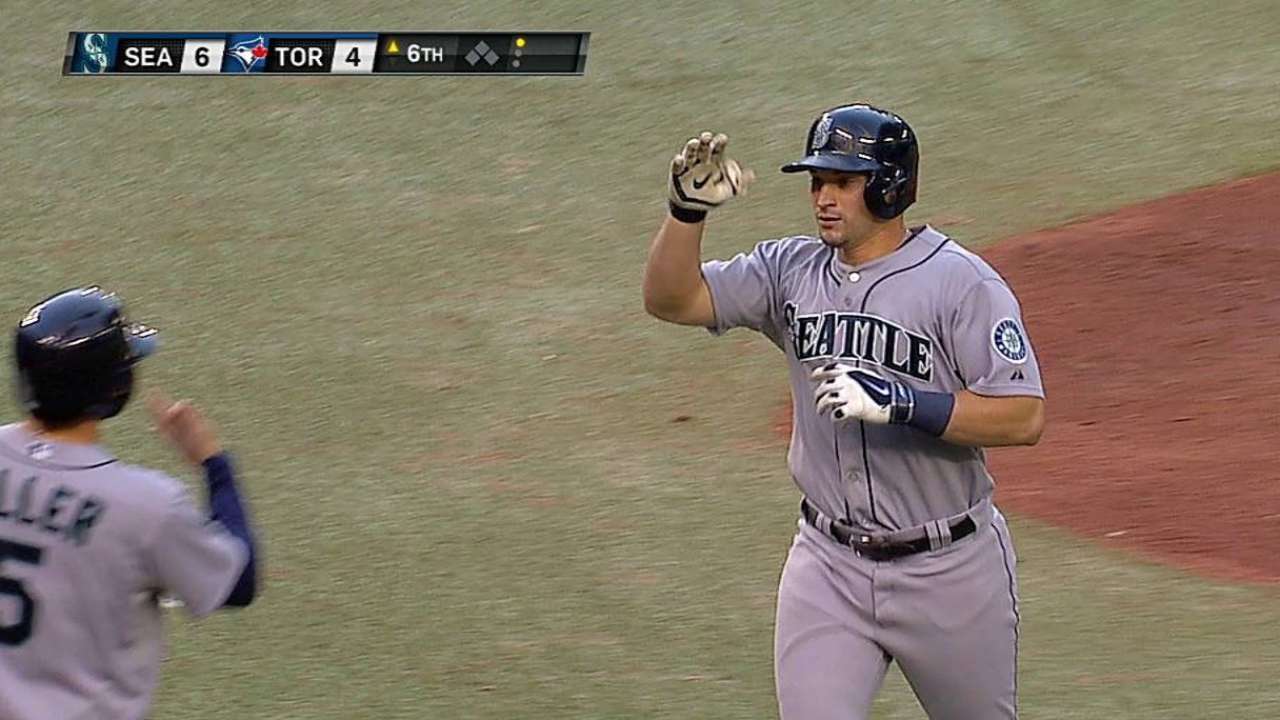 With the rumors of Yoenis Cespedes potentially being available via trade and the Mariners' desperate need for a right-handed bat to hit behind Robinson Cano, do you see Seattle as a good match? And could they keep him long-term?
-- Josh C., Portland, Ore.
There is certainly a potential fit since the Mariners could use his bat and have young pitching to offer the Red Sox in return. And as for long-term possibilities, Cespedes just switched agents to Roc Nation, the group that represents Cano, which couldn't hurt when he becomes a free agent after next year. I certainly like the thought of Cespedes' strong arm in Safeco Field as well as his clutch-hitting ability and pop in Seattle's lineup. But there also has been talk of him not being the easiest to deal with at times, and it's interesting that the A's and now apparently the Red Sox have been willing to move him, so that does raise questions.
I see all the press regarding D.J. Peterson, but it seems to me that Patrick Kivlehan keeps posting better numbers. Do you expect him to see the big leagues sometime next year?
-- Frank S., Cleveland
Kivlehan has been developing quickly for a youngster who primarily played football at Rutgers, and I think both he and Peterson will get a good look in Spring Training next year. Neither has played above Double-A yet, so it's impossible to know how they'll fare against Major League pitching. But one thing we've learned from Kyle Seager, it's not always the highest-drafted or rated prospects who become the best big leaguers. Both those youngsters are promising hitters and the Mariners certainly could use one or both to make the jump in the next year or two. The Mariners have been good at developing young pitching. They need the system to produce some quality hitters as well.
Greg Johns is a reporter for MLB.com. Follow him on Twitter @GregJohnsMLB as well as his Mariners Musings blog. This story was not subject to the approval of Major League Baseball or its clubs.