Giants march, and fly, to the beat of their own drum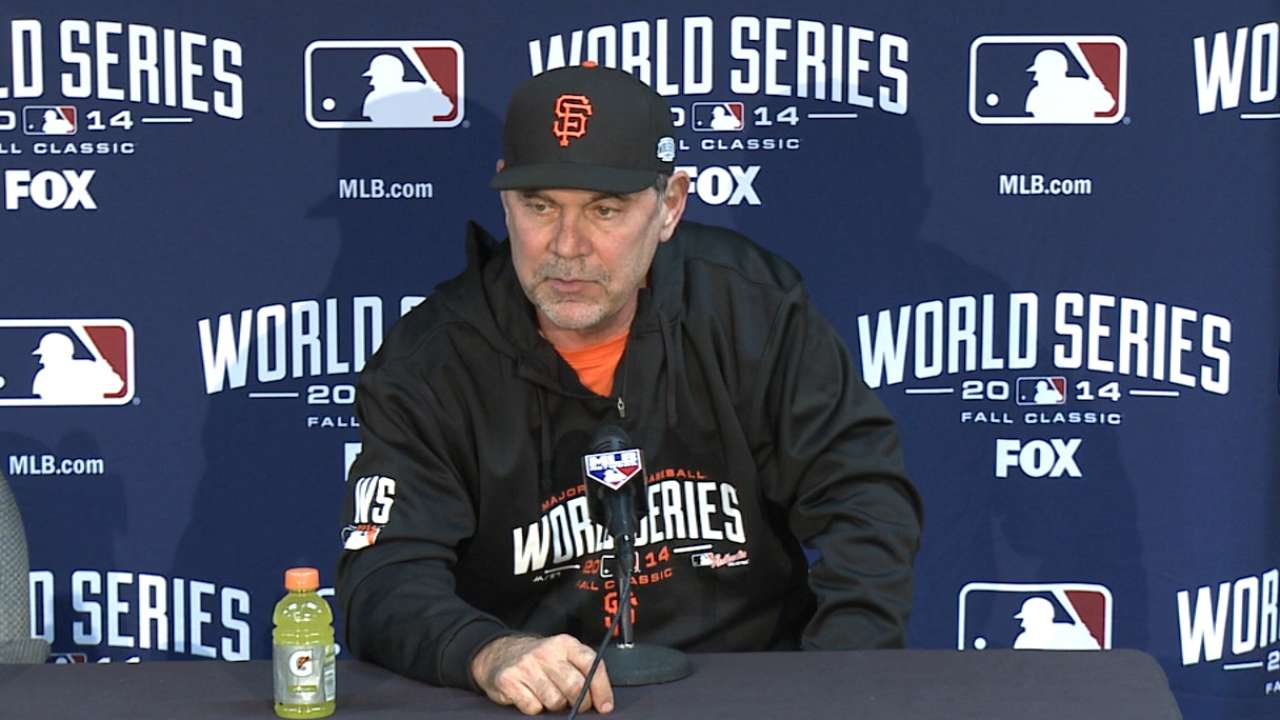 KANSAS CITY -- Within a couple of hours after the final out was recorded at AT&T Park on Sunday night in Game 5 of the World Series, the Kansas City Royals were on their chartered plane heading home, where they arrived in the wee hours of Monday morning.
The Giants, meanwhile, went home and went to bed before taking a late-morning flight to Kansas City, arriving in the late afternoon, just in time for an optional team workout at Kauffman Stadium.
The travel plans illustrate the differing philosophies between the Giants and, well, just about every other Major League Baseball team.
Most teams travel immediately following a game.
"Everyone gets to sleep in longer once you get there," Royals manager Ned Yost said. "The day is a lot less hectic when you can spend the whole off-day as an off-day instead of having to get up early, catch a flight and then go check into the hotel."
During the regular season when there is not an off-day before a trip, the Giants do leave right after a game is over, but the postseason is a different story.
Giants manager Bruce Bochy said his team consulted a sleep expert during their run to the championship in 2010 and one of the recommendations was that they keep the players on as normal a schedule as possible. That means getting a good night's sleep and flying out the next day.
"It's been our routine," Bochy said. "It's been that way for a couple of years now. We're not going to change. We do it to try to keep the players on a normal routine. That's pretty much it. It's simple. The guys like it. They seem to prefer it now that they've been doing it."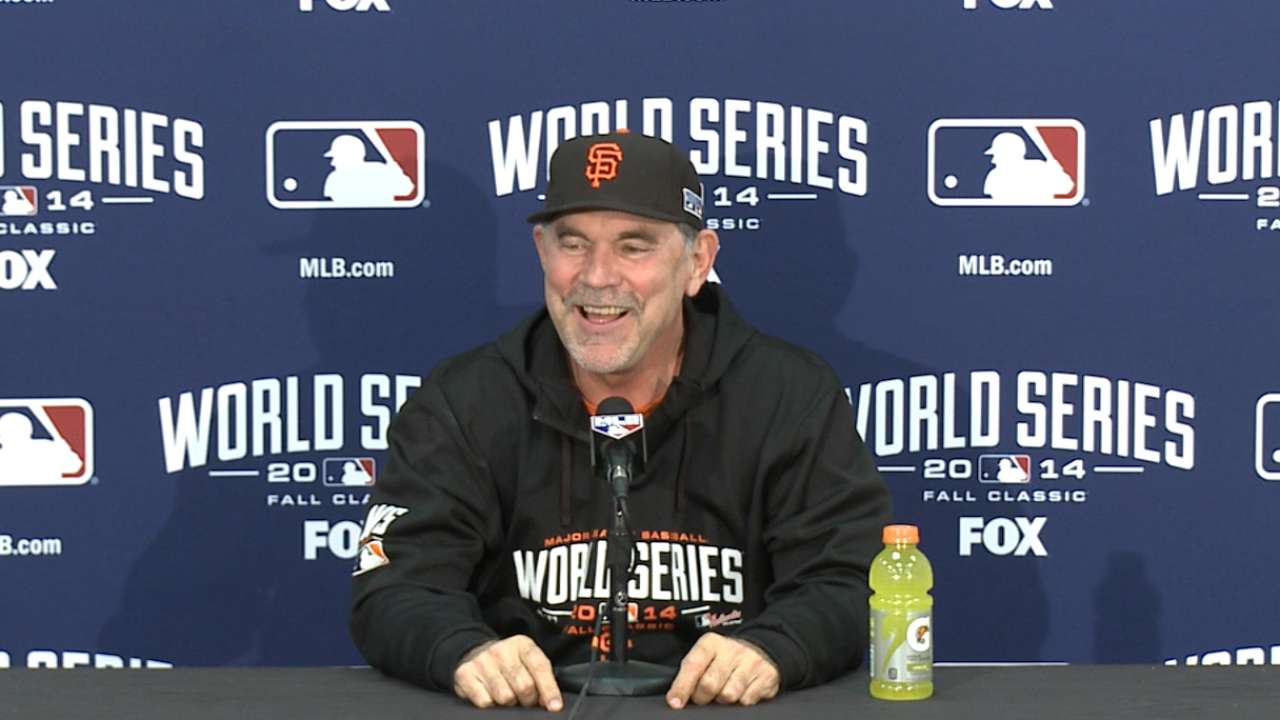 The decision to travel on the off-day was not made based solely on the suggestion of a sleep expert, but rather on a variety of factors, according to Giants assistant general manager Bobby Evans.
"Ultimately, we've got to do what's best for the team, and I think that's where a few players have spoken up and said this is what we'd like to do and that's really what impacted our decision," Evans said.
During the regular season, families generally do not travel on the team's charter flights, but during the postseason they do, which is another reason why flying on the off-day is appealing.
With a number of children making the trip, flying all night can lead to issues. Even if the kids do sleep on the plane, then they are more likely to be up the next morning while their parents are trying to get sleep.
"With all the players' families, there's a lot of kids. So it's important to make that environment as comfortable as possible," Evans said.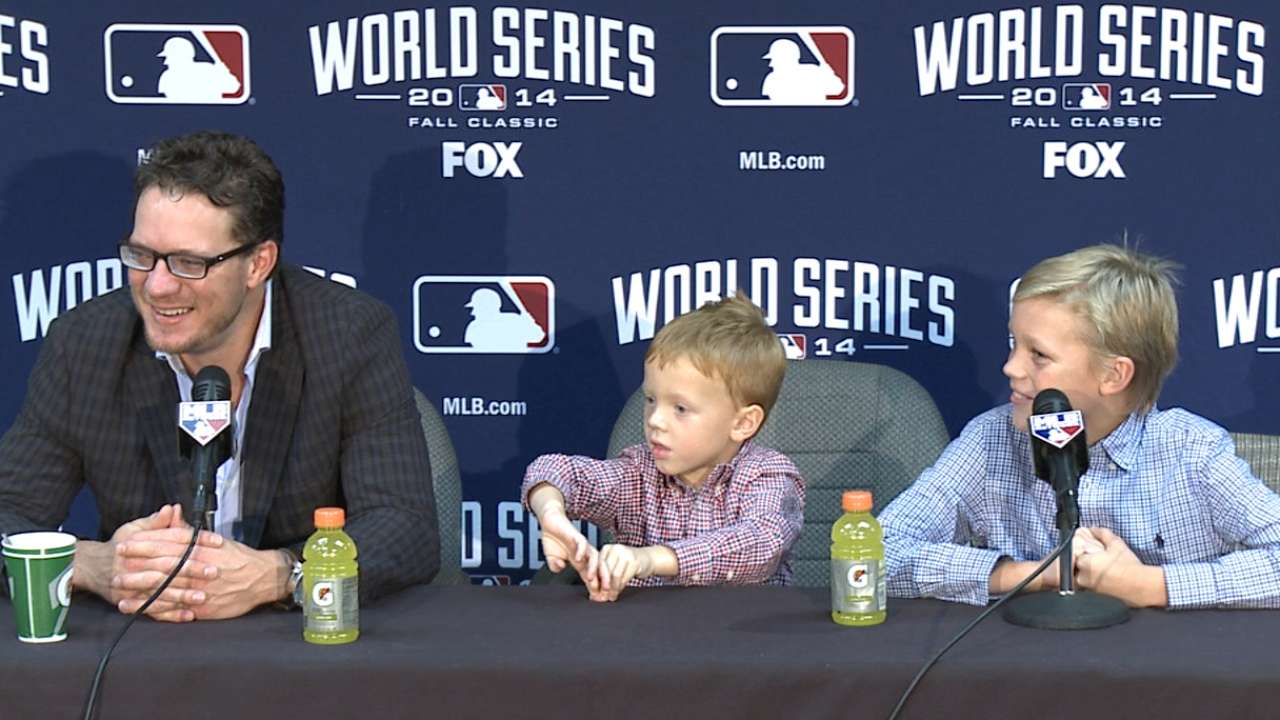 The Giants do not tout their method of travel as the right way to do things, nor do they even claim that it is that much better than the other. After all, they traveled home from Kansas City the day after Game 2 rather than leaving right after, and they wound up losing Game 3.
"It's a pretty neck-and-neck scenario," Evans said of the two ways of traveling. "But it has become a little more of our routine and if we can stay in our routine of doing it and if it's consistent and people come to expect it."
Of course, for the Giants' way to work, the players need to be able to go to sleep relatively quickly following a game, which is no slam dunk, given the adrenaline that can last after the final out has been recorded.
"Everybody is going to be up anyway," Yost said. "Everyone has trouble sleeping after a game anyway, so you just get them on the plane and get them to the next town and you get them into bed and they can sleep as late as they want. You can go eat lunch if you want, get a nice dinner if you want."
Steve Gilbert is a reporter for MLB.com. Read his blog, Inside the D-backs, and follow him on Twitter @SteveGilbertMLB. This story was not subject to the approval of Major League Baseball or its clubs.