MLB.com Columnist
Megan Zahneis
Impossible is possible thanks to Mo'ne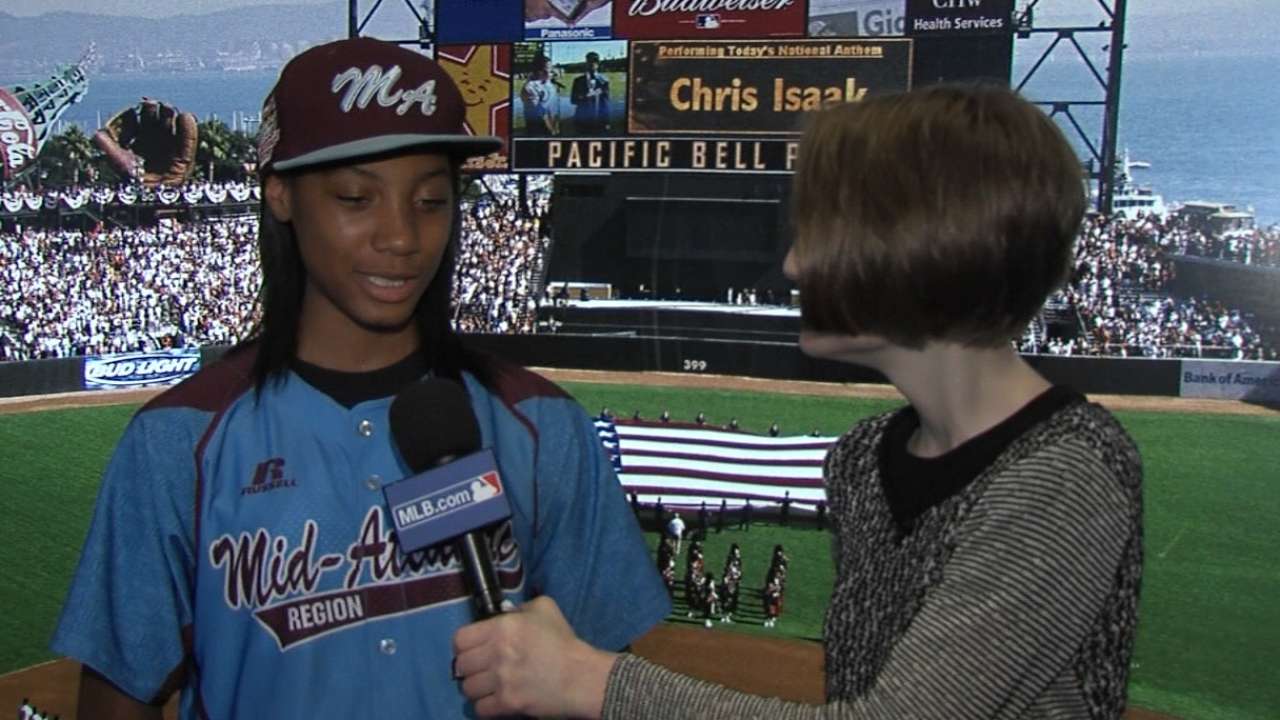 When I was little, I dreamt of being the first female to suit up and play Major League Baseball.
I was told, not unkindly, that that would never happen.
This past weekend, I met the girl who gave me hope that someday, it just might.
You've heard of Mo'ne Davis, the 13-year-old who took the sports world by storm this summer.
She mowed down boys with her 70-mph fastball, carrying her team, Philadelphia's Taney Dragons, to the Little League World Series.
She threw out the first pitch at Game 4 of the World Series on Saturday at AT&T Park.
She's the star of a mini-documentary produced by Spike Lee, and her new Chevrolet commercial spot is going viral.
"I throw 70 miles an hour," Mo'ne says in the commercial.
"Now, that's throwing like a girl."
Here's to you, Mo'ne, whether your career ends in Cooperstown or the WNBA, and here's to the glass ceiling of sports.
It was once thought impenetrable, but Mo'ne has just made the first crack.
Meggie Zahneis, winner of the 2011 Breaking Barriers essay contest, earned the job of youth correspondent for MLB.com in the fall of '11. This story was not subject to the approval of Major League Baseball or its clubs.