MLB.com Columnist
Mike Bauman
Giants bullpen should not be overlooked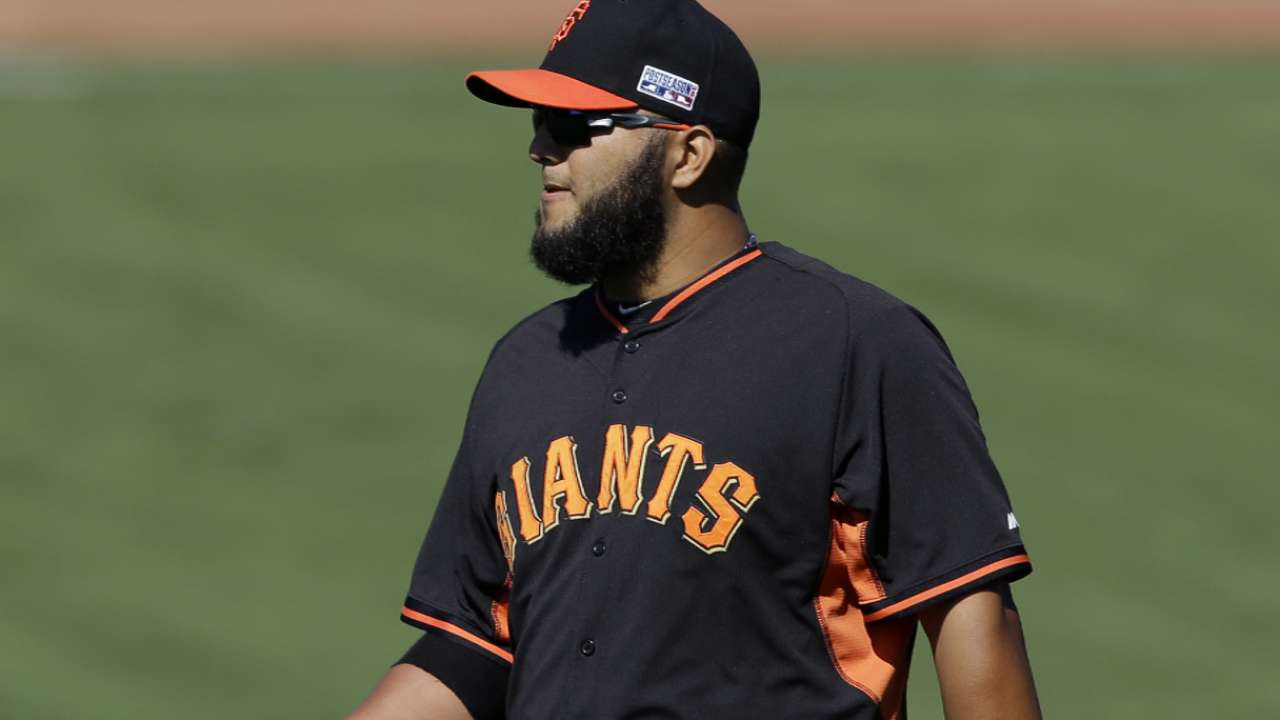 KANSAS CITY -- Everybody, everybody, everybody talks about the three fellows at the back end of the Kansas City bullpen. And they deserve all the attention, not to mention the "oohs" and the "aahs" for their high-octane, super-charged stuff.
On the other hand, operating with just a bit more subtlety, but with every bit as much success, we find the members of the San Francisco Giants bullpen.
This group is one of the main reasons that the Giants are leading the World Series, 3-2, as we await the arrival of Game 6 tonight (4:30 p.m. PT air time on FOX; 5:07 first pitch) at Kauffman Stadium.
This is not going to be about matching microscopic ERAs. There is no real point in that. Nobody should say anything even vaguely derogatory about the Kansas City bullpen as a basis of comparison. The closer, Greg Holland, was the best reliever the American League had the past two seasons. The eighth-inning man, Wade Davis, was semi-untouchable. The seventh-inning -- and sometimes sixth-inning -- man, Kelvin Herrera, has three-digit velocity on a regular basis, and has command. When the Giants scored two earned runs off Herrera in Game 5 -- and one unearned run off Davis -- this was a breakthrough.
Here are just a few salient points on the side of the Giants' bullpen. Lefty Jeremy Affeldt has recorded a scoreless outing in 21 straight postseason appearances. Only one man has ever had more consecutive scoreless postseason appearances. That would be the immortal Mariano Rivera, with 23.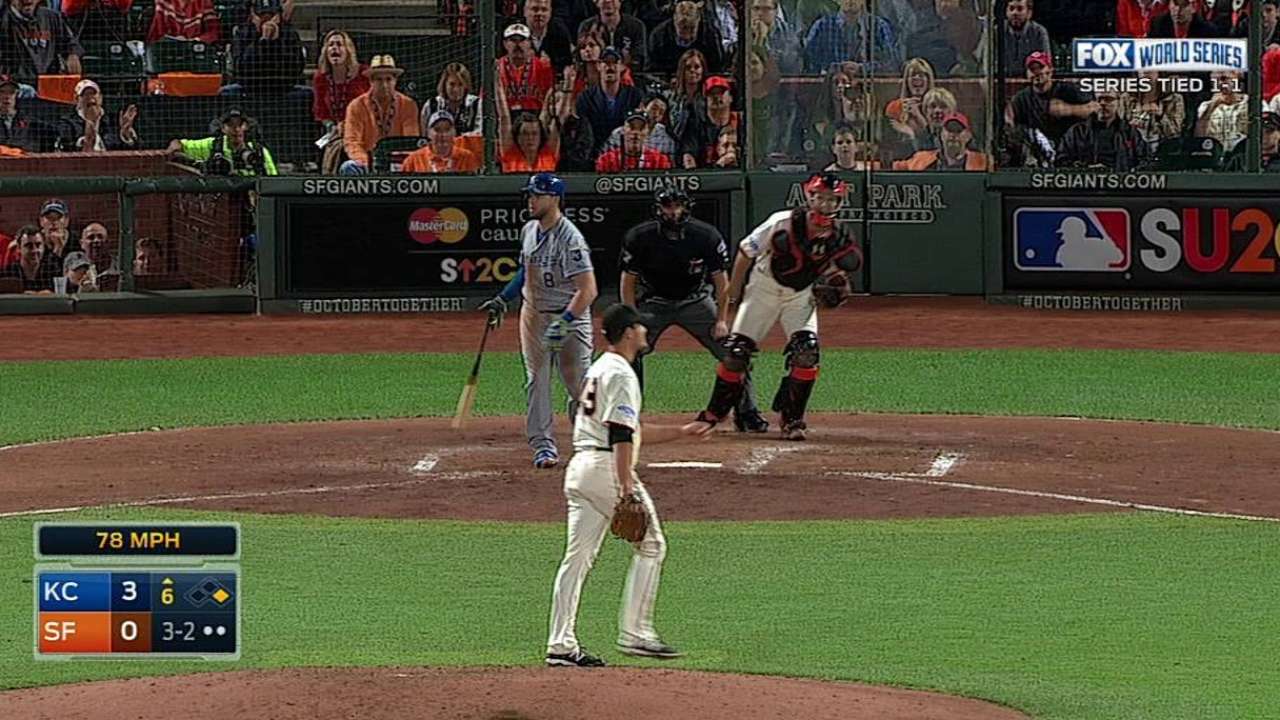 But close behind Affeldt and Rivera on this exclusive list are closer Santiago Casilla, who has 19 consecutive scoreless postseason appearances, and lefty Javier Lopez, with 18 consecutive appearances in the very same category.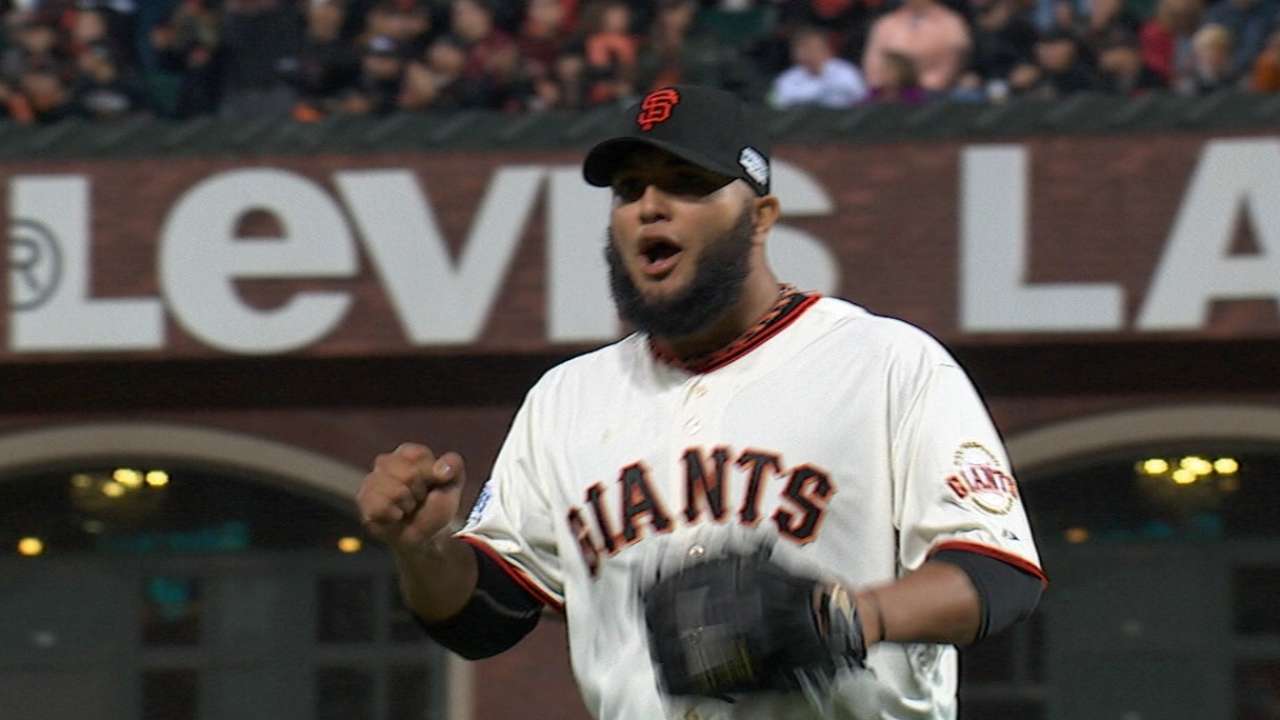 The quality of these pitchers is indisputable, but this October, the Giants also have Yusmeiro Petit, pitching tirelessly and spotlessly in long relief, putting up 12 shutout innings in the postseason.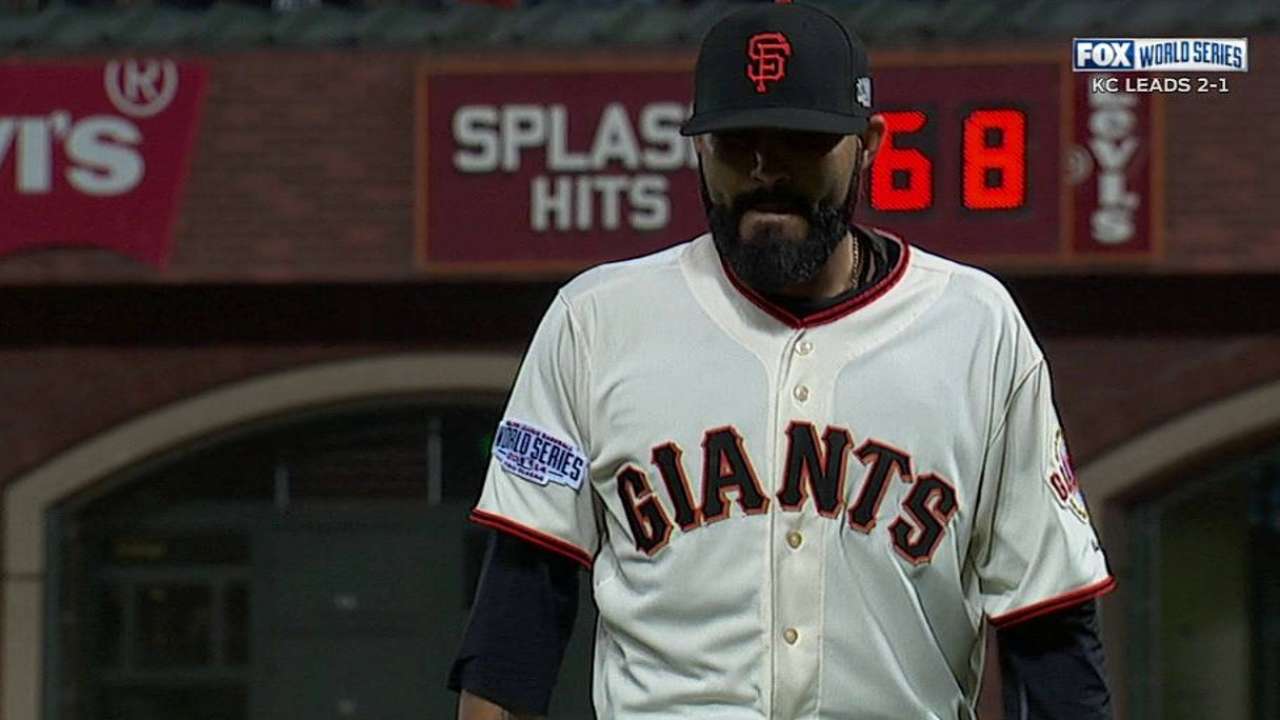 Eighth-inning man Sergio Romo has given up just one earned run in nine appearances this October. Add it all up. There is quality here, there is versatility here, and there is relentlessly consistent effectiveness here.
Even rookie Hunter Strickland's contribution cannot be overlooked. Yes, the right-hander has allowed five home runs during an up-and-down postseason, but he also recorded one of the biggest outs of the Giants' October run when he struck out the Nationals' Ian Desmond with the bases loaded and the Giants up, 2-0, in the sixth inning of Game 1 of the NL Division Series, an eventual 3-2 San Francisco win. Strickland then followed that up with a save in Game 2 of the NLDS, an 18-inning, 2-1 victory.
"Our bullpen's done a great job all year, and in the postseason," Giants manager Bruce Bochy said Monday night before his club worked out at Kauffman Stadium. "We do things a little different with how we work our bullpen. It's not quite as structured. But when you look at the guys down there -- Casilla, Romo, our left-handers, Affeldt and Lopez -- they give you some weapons to use at different times. [Jean] Machi, who hasn't had the greatest postseason but he was really nails all year, he helped us a lot down there.
"This bullpen has really been steady. It's been consistent and, I think, the reason why we got to the postseason."
Giants relievers don't have any problem with their Kansas City counterparts drawing major attention, as long as everybody catches on to the other half of the equation.
"Their bullpen is good," Affeldt said. "You have three guys who can do that, and they do it well. I think that their bullpen has got them to where they're at in a lot of different ways. Their defense is good. But our defense is good, and our bullpen is good, too.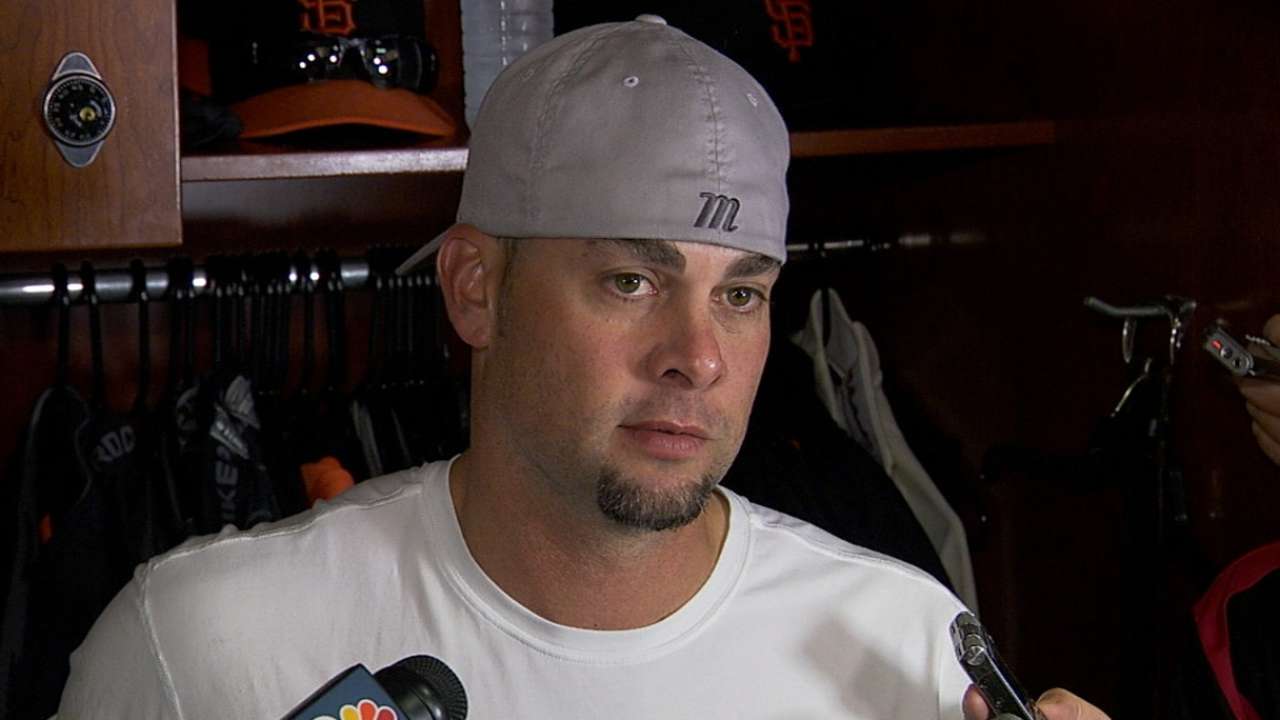 "Do I get tired of [the attention paid to the Royals' bullpen]? No. I expect that people are going to talk about them. They've had a playoff drought for a long time, and a big reason that they're here is probably that bullpen, and so people pay attention to it. But I don't compete against their bullpen. I compete against their hitters. I believe in our guys here. And I believe that our bullpen is a big reason we're here, as well. Let them be talked about. I think it's a good thing. But I also think that we're a good bullpen, as well."
Pitching exceptionally well, to the point where you're getting into the same sentence as Rivera, is always a good thing. But the personal accolades, Affeldt stresses, are not the core issues.
"Any time you pitch well, you're happy about it, I don't think anybody shies away from that," Affeldt said. "But if you don't win, it doesn't really matter. That's not the reason that I pitch. I do enjoy pitching well. If I were to say something else, that's being unrealistic. I enjoy doing my job and doing it well. I put a lot of work into my job. I'm here a long time, and there are a lot of us who are here a long time. We have a lot of pride in what we do, and we're thankful that we get to do it. We're just focused on finding ways to win, and that's what I'm trying to do out there, just focus on executing pitches. That's my focus, and I'm glad it works out for us."
Oh, has it worked out for the Giants. It may be that the Giants' bullpen has been edged out in the attention department by the more overpowering stuff thrown by the Royals' relievers. But at the bottom line for the Fall Classic, the Giants and their bullpen are one victory closer to a World Series championship.
Mike Bauman is a national columnist for MLB.com. This story was not subject to the approval of Major League Baseball or its clubs.