Royals' prospect Zimmer dealing with shoulder issue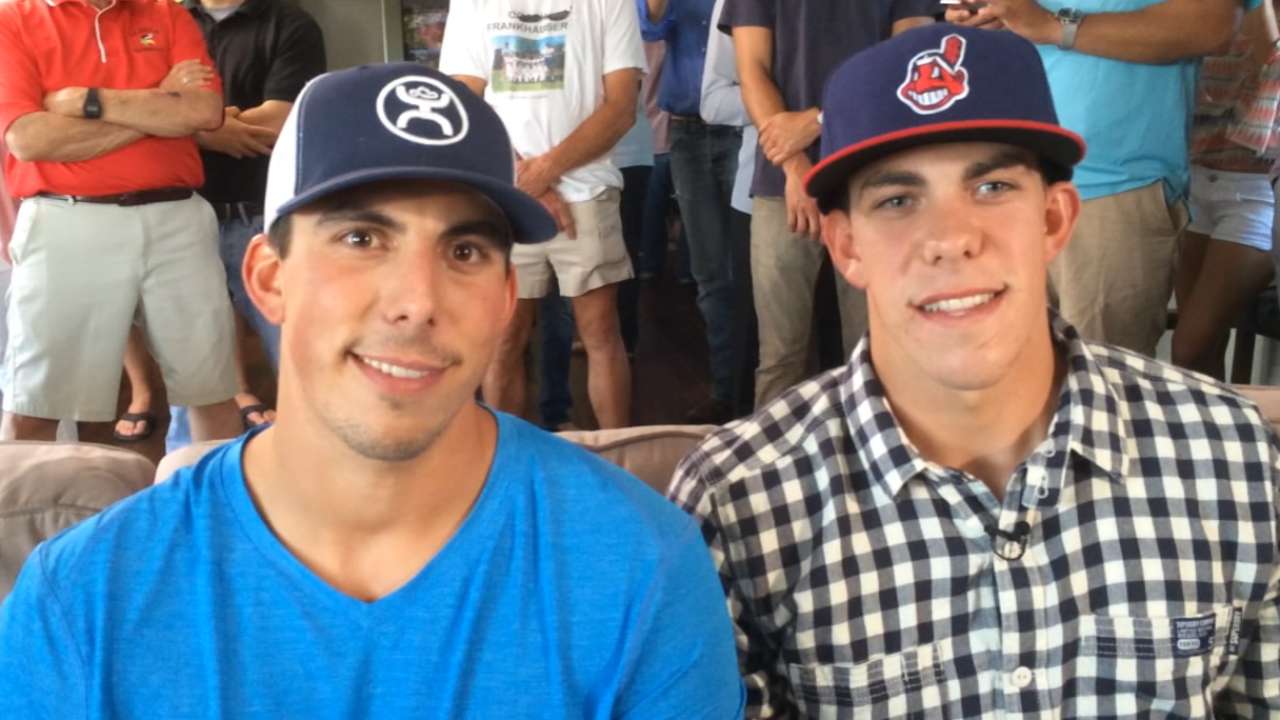 KANSAS CITY -- Right-hander Kyle Zimmer, the Royals' No. 2 prospect, had his injured pitching shoulder evaluated on Monday by Dr. David W. Altchek in New York.
While a diagnosis did not result from Zimmer's visit -- which was first reported by Jerry Crasnick of ESPN -- Kansas City remains hopeful that he will avoid major surgery. The Kansas City Star reported on Monday that MRIs taken came back clean.
That being said, Zimmer undergoing some sort of procedure to determine the reason for his discomfort seems likely, assistant general manager J.J. Picollo told MLB.com.
"I think the fear is we don't know exactly what's going on, but there's an expectation that we'll get a call saying we should at least go in there and do an exploratory scope," Picollo said. "That could mean you go in, and you find nothing, or you could go in and find something that the MRI didn't reveal, so it's still very much up in the air.
Zimmer, the Royals' first-round pick in the 2012 First-Year Player Draft, injured his shoulder in Arizona Fall League action on Saturday. He pitched only 4 2/3 innings in the Minors this season due to a shoulder injury.
Jackson Alexander is an associate reporter for MLB.com. This story was not subject to the approval of Major League Baseball or its clubs.