Getting Butler, KC crowd back gives Yost confidence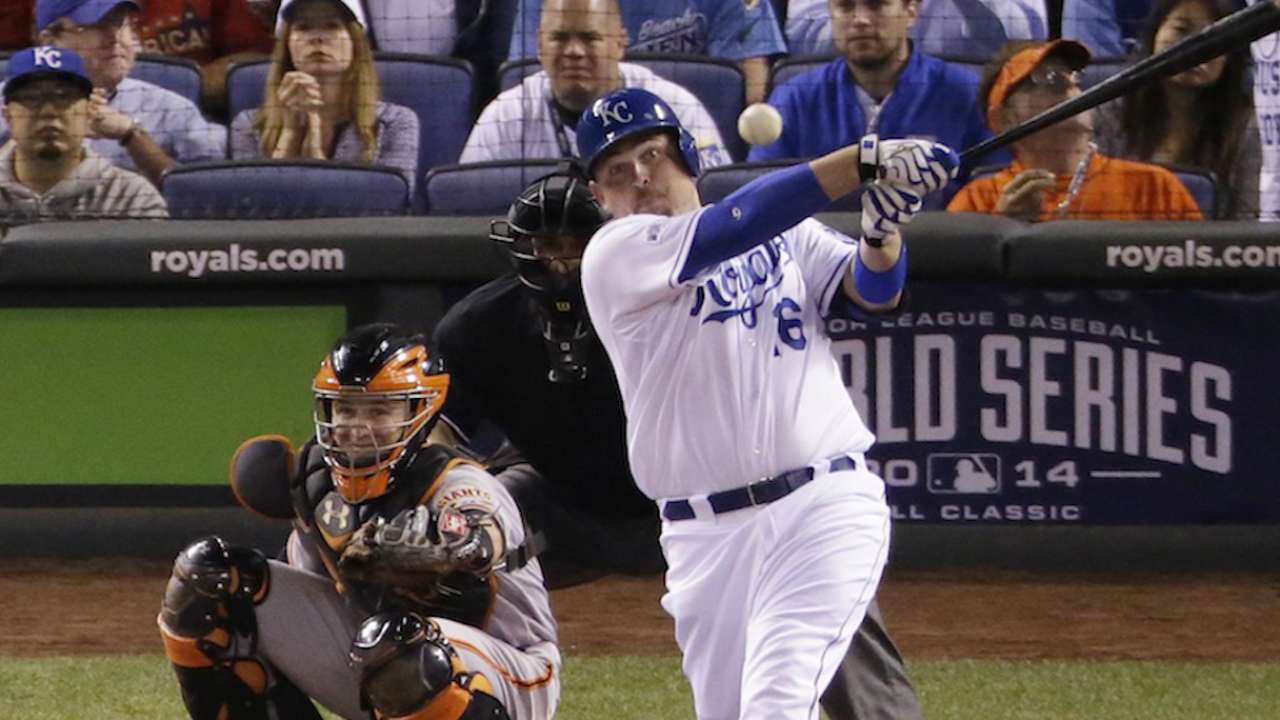 The World Series will resume on Tuesday night. Air time is 6:30 p.m. CT, with the first pitch scheduled for 7:07 on FOX.
"We're going back to those players," said Yost, before the Royals' optional workout Monday. "Nori will be back in right field. Billy will be back in the [designated hitter] spot. … I don't know if Moose is going to hit ninth or not, but the same players will be involved. We might move Moose up a little bit because he is swinging the bat better, but we might not, too."
Despite trailing 3-2 in the Series, Yost believes that the return to The K, and reverting back to American League rules, can propel his team to a Game 7. This would bode well for the Royals, considering that, since 1982, home teams trailing 3-2 that win Game 6 in either the League Championship Series or World Series have gone 14-1 in Game 7.
"Even though our backs are against the wall, what is so weird about it is it doesn't feel like our backs are against the wall," said Yost, adding: "Because I think we're going to win [Game 6]. I mean, that's the way I feel. I've got that much confidence in our team. … I just think we're going to go to Game 7."
Part of Yost's confidence originates from getting Butler and Aoki back into the lineup on Tuesday, neither of whom started any of the games in San Francisco. In Butler's case, this was due to the elimination of the DH. Aoki was the odd man out in Yost's plan to deploy the best outfield defense possible.
Between having all of his weapons back in the lineup and getting to play the remainder of the Series at home, Yost identified the positives in an adverse situation.
"Trust me. If we're in this position, I would much rather be here than [San Francisco], with our fans," Yost said. "I appreciate the efforts of [Red Sox manager] John Farrell and the American League All-Stars for providing [home-field advantage] for us this year."
Jackson Alexander is an associate reporter for MLB.com. This story was not subject to the approval of Major League Baseball or its clubs.