MLB.com Columnist
Matthew Leach
Shocking tragedy hits Cardinals again
Death of Taveras is third loss of active player in 13 seasons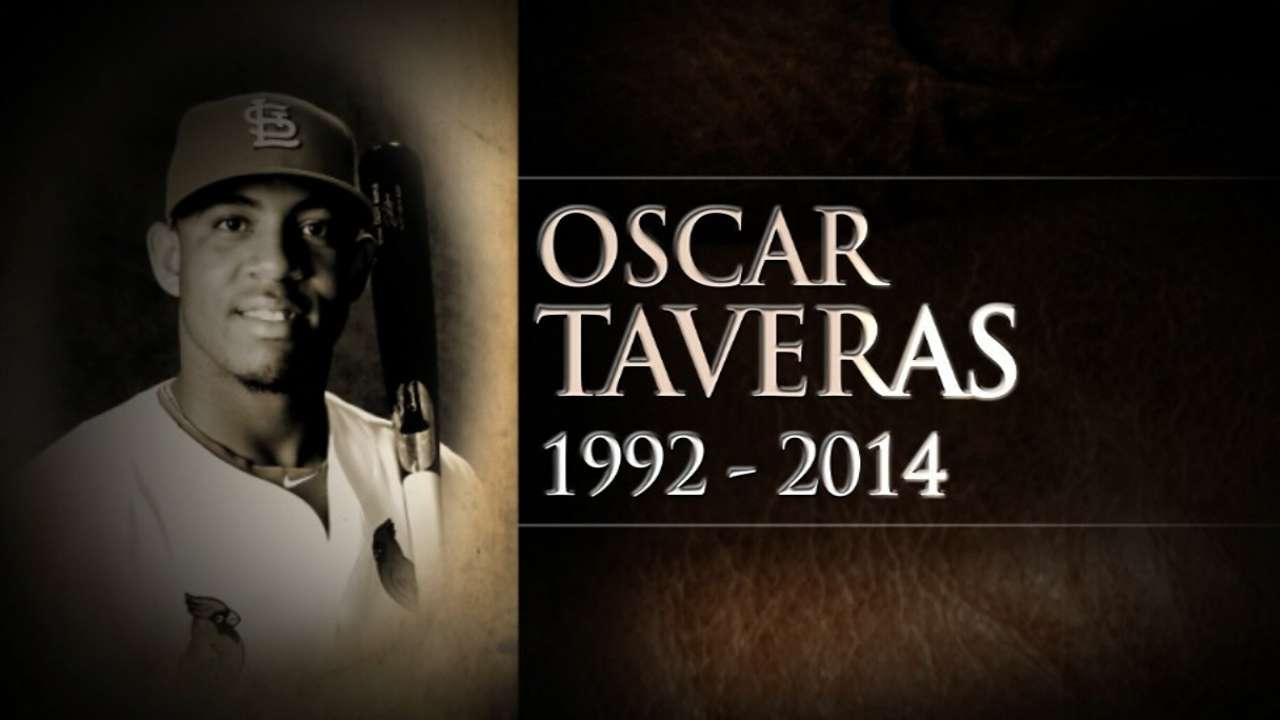 One is far too many. Three is unfair, bordering on unfathomable.
The death of Oscar Taveras on Sunday, in a car accident in the Dominican Republic, is the third death of an active player to hit the St. Louis Cardinals in the past 13 seasons. It's a burden no club, no organization should have to bear even once, never mind three times.
Taveras was 22, a prospect seemingly on the verge of stardom, with a beautiful swing and success to his name at every level of the Minor Leagues. He had not yet established himself, but it seemed only a matter of time. His future, his potential, seemed simply limitless.
The accident also claimed the life of Taveras' girlfriend, identified as 18-year-old Edilia Arvelo by ESPNDeportes.com.
Seven years ago, it was Josh Hancock, who had reached baseball's summit the previous fall, a World Series champion but still only 29 when he passed. Five years before that, it was Darryl Kile, clubhouse stalwart, beloved leader and even father figure, who helped create the culture that exists among Cardinals players to this day.
Each time, it was a complete shock.
On June 22, 2002, Kile, the next day's scheduled starter, was late to the ballpark for a scheduled game against the Cubs at Wrigley Field. It was utterly unlike Kile, and worry developed quickly.
By the scheduled game time, the awful news of Kile's fatal heart attack had reached the club, and it was a staggering blow. Kile was a frontline starting pitcher, a man who never missed a start in his career in the big leagues, but he was also more than popular among teammates. He was revered.
"He was absolutely the first person always to worry about someone else," said teammate Woody Williams. "Not himself. He didn't want to hear about Darryl Kile. He wanted to hear about everyone else."
Kile was one of the men that manager Tony La Russa pointed to as having set the tone for the run of success that was just beginning in St. Louis. In 2006, that run reached the pinnacle, as the Cardinals beat the Tigers in five games in the World Series.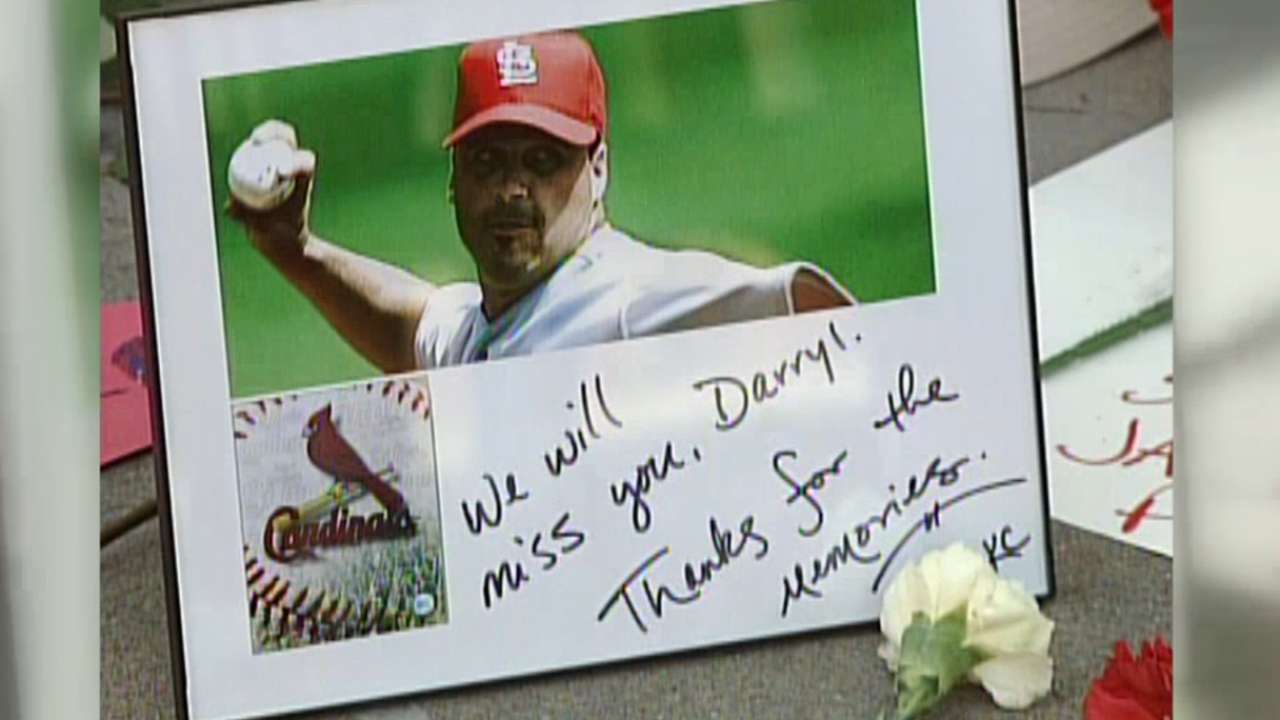 Hancock, an affable right-handed reliever, was part of a bullpen that helped propel the Cards through October 2006, and he won a ring eight months after signing with the club. But six months after that, Hancock was gone.
He perished in a car wreck in the early morning hours of April 29, 2007, 18 days after his 29th birthday. It was by far the worst moment of a tumultuous season, the loss of a young man with very little ego and a buoyant personality.
"He always had a big smile on his face," said fellow reliever Tyler Johnson. "He was a happy guy all the time. Every day he came to the yard he was smiling. He was so happy that he was there."
Now, seven years later, there's yet another. Taveras, not yet fully formed as a man, never mind as a ballplayer, is gone, and the organization once again must collect itself and go on.
Matthew Leach is a writer for MLB.com. Read his blog, Obviously, You're Not a Golfer and follow him on Twitter at @MatthewHLeach. This story was not subject to the approval of Major League Baseball or its clubs.