Tale of the tape: Giants-Royals, Game 6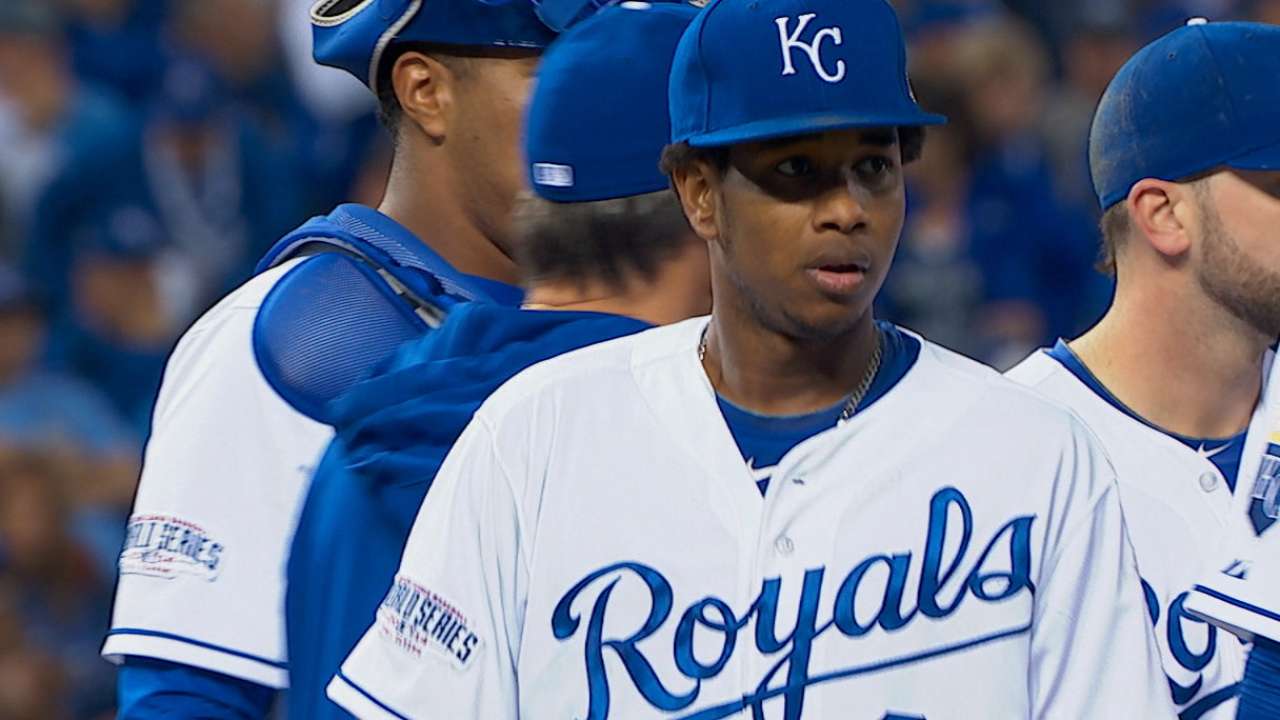 Jake Peavy, Giants
Against the Royals (includes postseason)
2014: 1 GS, 0-1, 7.20 ERA
Career: 15 GS, 5-8, 5.09 ERA
Loves to face: Mike Moustakas, 5-for-24, 4 K
Hates to face: Billy Butler, 15-for-35, 3 HR
Game breakdown
Why he'll win: Ever since Peavy donned a Giants jersey, he's been spectacular. He finished out the regular season with a 2.17 ERA in his 12 starts with San Francisco. Peavy enters Game 6 with a 3.68 ERA in three postseason starts for the Giants.
Pitcher beware: Almost the entire Royals lineup knows Peavy from his White Sox days, but none better than Butler. The designated hitter raised his average to .429 vs. Peavy with an RBI single in Game 2 of the World Series.
Bottom line: Five innings is the key here. If Peavy traverses the Royals' lineup with minimal damage through this stage of the game, the Giants would be in good shape.
Yordano Ventura, Royals
Against the Giants (includes postseason)
2014: 1 GS, 0-0, 3.38 ERA
Career: 1 GS, 0-0, 3.38 ERA
Game breakdown
Why he'll win: In terms of pure stuff, there might not be a nastier pitcher than Ventura. Any time a starter can back up a fastball that regularly reaches 100 mph with solid secondary stuff, he's a good bet to gain a win for his team.
Pitcher beware: Ventura has been a bit homer prone in the postseason, allowing three in 18 1/3 innings, most recently by Gregor Blanco to lead off Game 2 of the World Series.
Bottom line: While the flamethrower did not earn a win in his first three postseason starts, Ventura gave the Royals a chance to win each time, which they eventually did. Tuesday will be no different.
Jackson Alexander is an associate reporter for MLB.com. This story was not subject to the approval of Major League Baseball or its clubs.