Petit playing no small role for Giants this postseason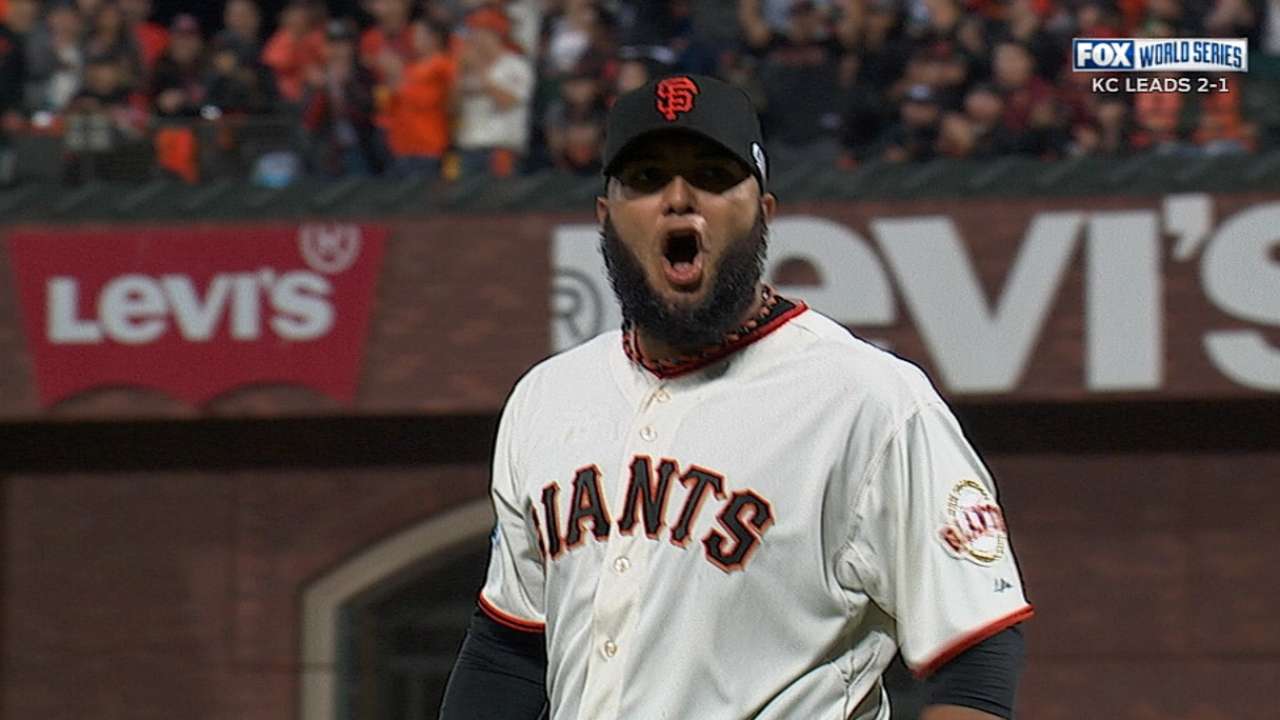 SAN FRANCISCO -- During the 2012 postseason, locals called Tim Lincecum the Golden Gate Bridge, the guy to get the Giants from faltering starter to the heart of the bullpen. This postseason, that man is Yusmeiro Petit.
Just as he has done on two other occasions this October, Petit came up huge for the Giants on Saturday night, throwing three scoreless innings of two-hit ball as San Francisco came back from a three-run deficit to hammer the Royals, 11-4, in Game 4 of the World Series.
The best-of-seven Series is tied at two games apiece with Game 5 back at AT&T Park on Sunday.
Petit has now thrown 12 shutout innings this postseason, allowing just four hits, and is 3-0.
"We don't win any of these games without him," Giants manager Bruce Bochy said. "Every game he's been in, he saved us. It's nice to have a pitcher like that to calm things down and get us deep in the game, and that's what he does so well."
Petit pitched six innings of San Francisco's 18-inning, Game 2 victory over the Nationals at Washington in their National League Division Series. And much like Game 4 of the NL Championship Series against the Cardinals, Petit came on to bail out starter Ryan Vogelsong, who this time didn't make it out of the third inning, allowing four runs on seven hits. On Saturday, right-hander Jean Machi struck out pitcher Jason Vargas with the bases loaded to limit the damage and end the four-run Kansas City third.
It was then Petit's turn. Like the game against St. Louis, Petit came in with the Giants trailing, 4-1, to start the fourth and stemmed the tide, allowing the offense to get going. In that game, the Giants came back to win, 6-4, and capture the series in five games the next day. In this one, the Giants scored 10 unanswered runs to blow out the Royals after Petit faced 10 batters from the fourth through the sixth.
"He's just got a calmness about him. He doesn't get flustered out there," Bochy said, trying to explain Petit's success. "He just has remarkable command of all of his four pitches. He has great poise for a guy who really hasn't been on this stage. I mean, he showed it during the season, but he hasn't changed a bit on this stage from what he did during the season."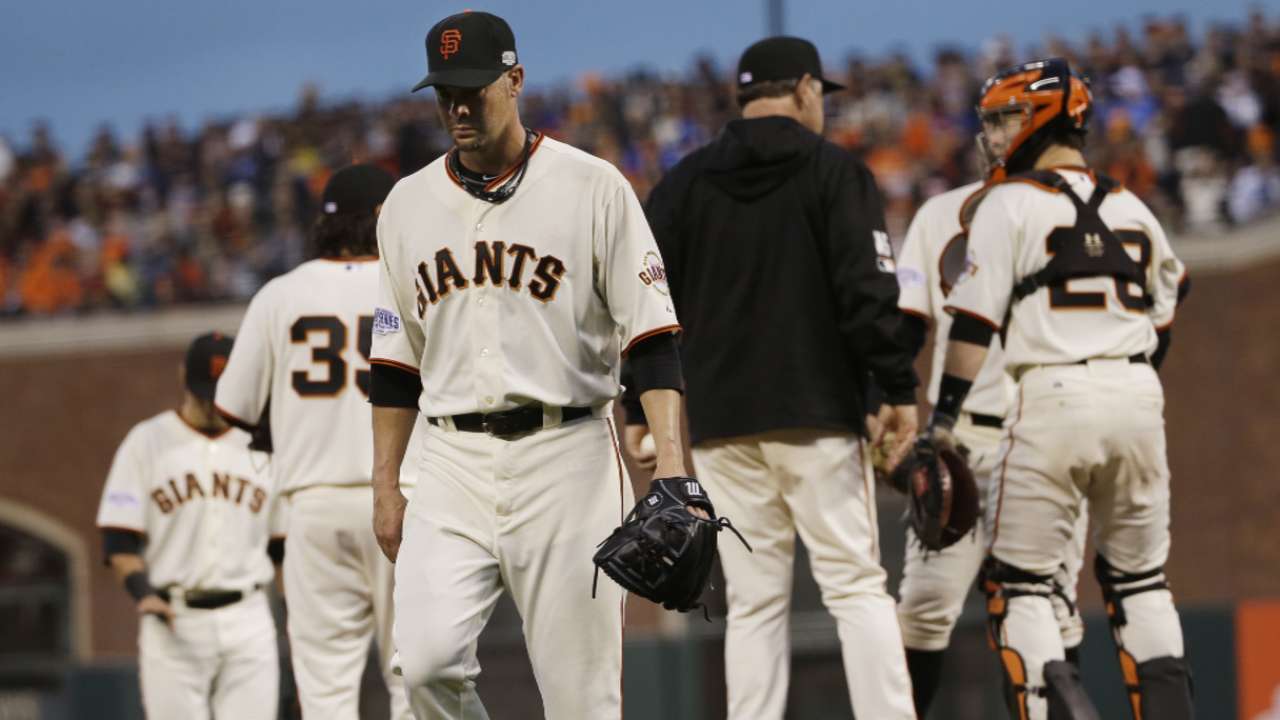 During the season, Petit went from the bullpen in late August to replacing Lincecum in the starting rotation. Along the way he set a record by retiring 46 batters in a row to break Mark Buehrle's 2009 mark by one. It wasn't the first time. On Sept. 6, 2013, Petit came with one strike of pitching a perfect game at AT&T Park against the D-backs. Eric Chavez ended the bid with a line drive single that barely eluded the grasp of a diving right-fielder Hunter Pence.
Petit said he doesn't care whether he starts or relieves. He's ready anytime Bochy needs him.
"If Bochy gives me the chance, whatever he wants," Petit said. "So I'm ready for anything: middle of the game, middle of the inning or to start the inning. I'm ready for anything."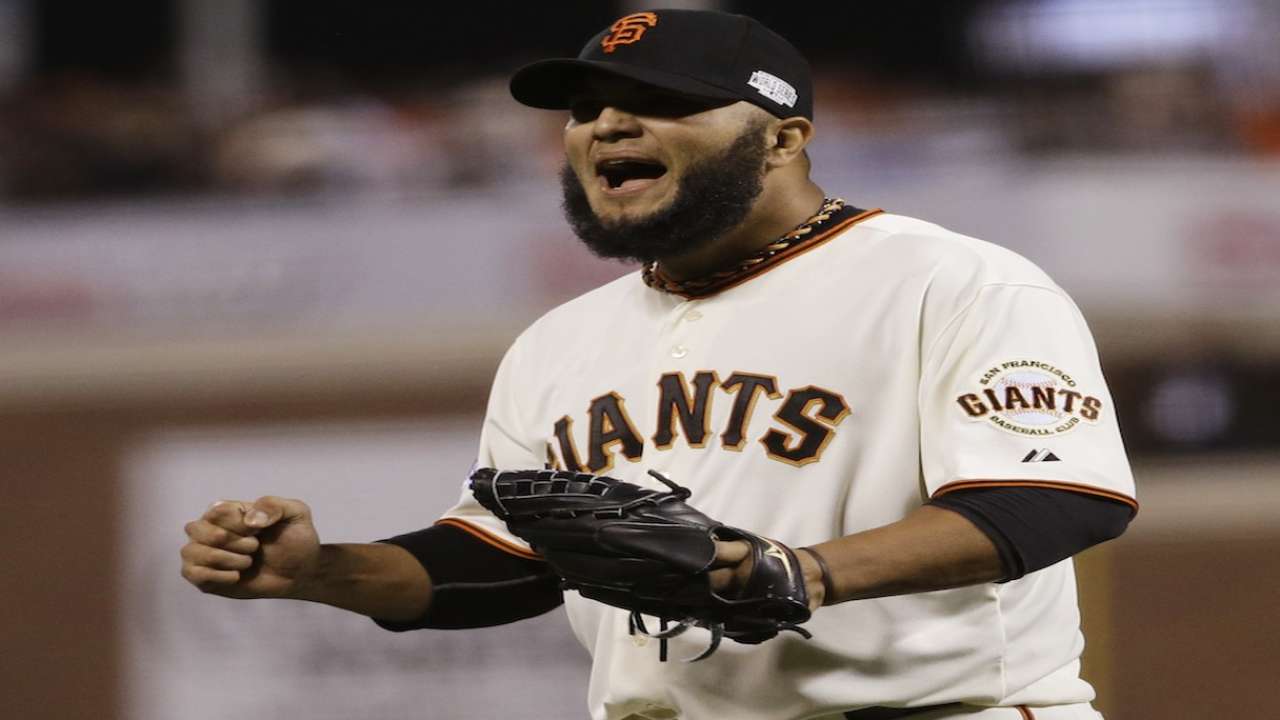 Now he even has his own teammates in awe. Jeremy Affeldt called Petit, "Our secret weapon." Vogelsong said: "You can't say enough about the job he's done. I'm glad everyone is getting to see him."
"He's been doing this in some huge pressure spots," Jake Peavy added. "He's pitched all those innings knowing he can't give up a single run or we'd lose. This solidifies what he did during the regular season for us. I mean, this guy broke a Major League record and didn't get any play at all. 'Hey, nice job.' When I was in Chicago, Buehrle was getting plaques and all kinds of stuff. You can't get lucky and run off that kind of streak. Everybody in this room knew that, and we couldn't ask for anything more from the guy."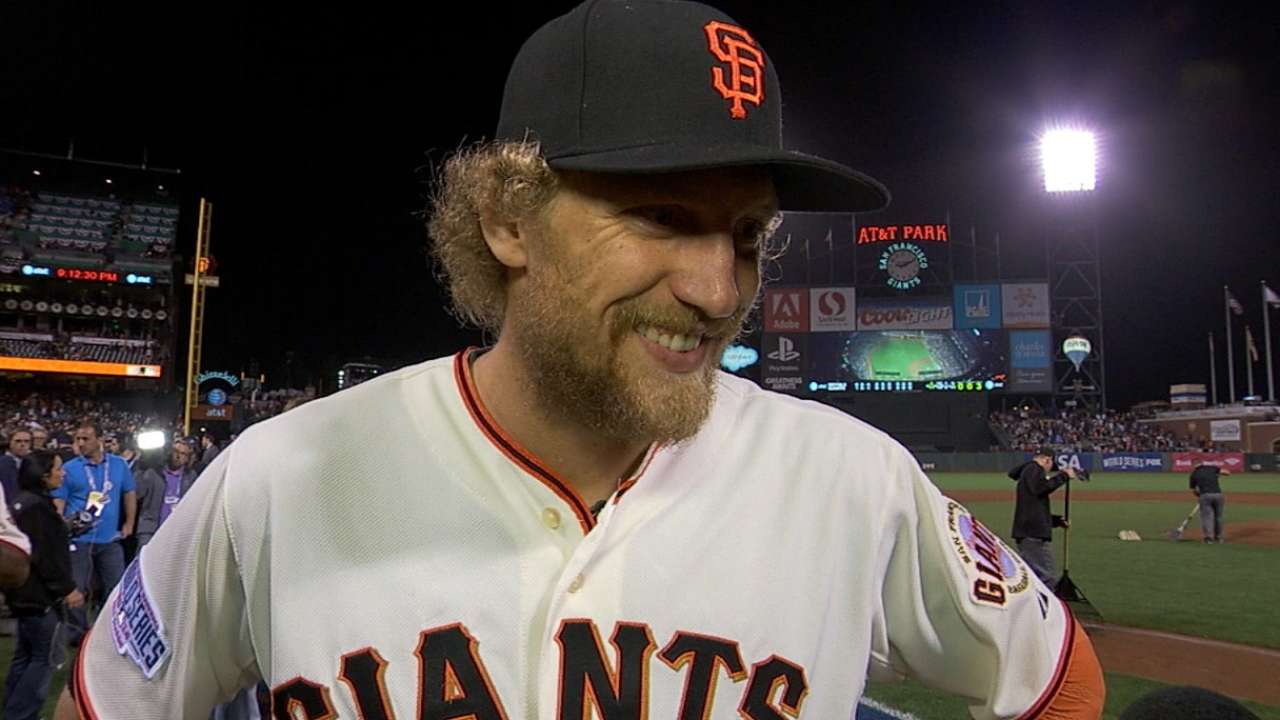 The remarkable thing is that the 29-year-old Venezuelan right-hander is a journeyman. He was left unprotected after pitching parts of three seasons for the D-backs and picked up on waivers by the Mariners at the end of the 2009 season. After that, he didn't pitch in the big leagues again for three more years. The Giants signed him as a free agent in 2012, and this year he is earning $845,000.
Petit might be the best value of the postseason. When asked about what he's been able to accomplish thus far, Petit looks bemused. Does he feel the pressure?
"No," he said.
Asked to rank in importance his regular-season consecutive-batters-retired record with his postseason accomplishments, Petit said: "It's more important in the postseason than in the regular season. So for me it's more important right now to be concentrating, and throwing the ball very well, like I did tonight."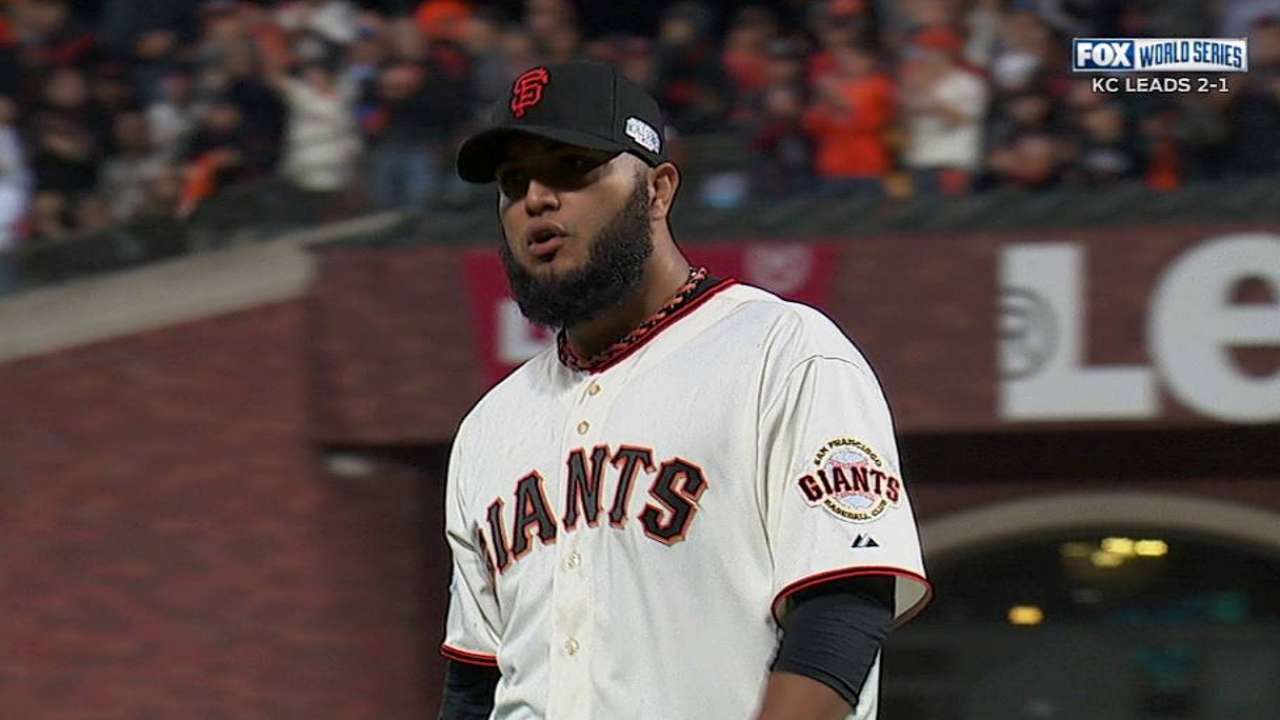 Barry M. Bloom is a national reporter for MLB.com and writes an MLBlog, Boomskie on Baseball. This story was not subject to the approval of Major League Baseball or its clubs.