Strickland bounces back to close out Game 4
Giants reliever works quiet ninth inning, holding Royals to one hit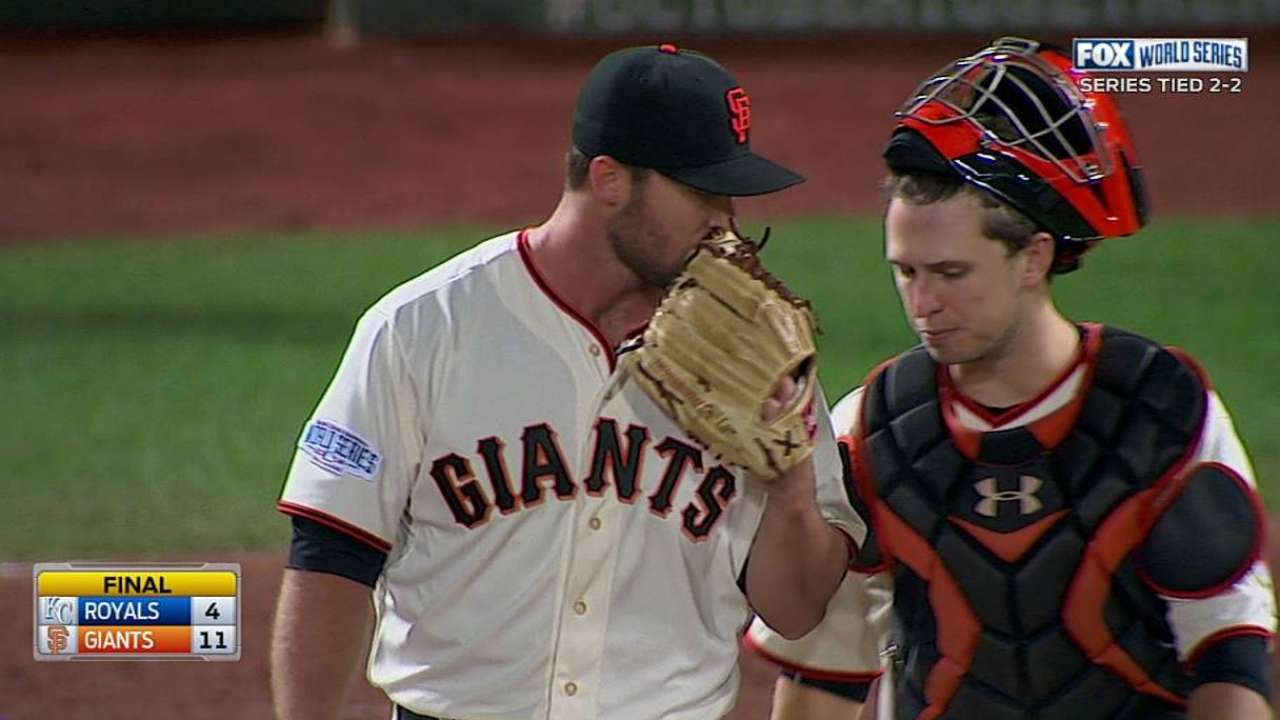 SAN FRANCISCO -- Hunter Strickland's inning of work in Game 4 of the World Series on Saturday night was his least memorable of the postseason, and that's a good thing.
Entering Saturday, Strickland had been mostly ineffective in the postseason, where five of the 23 batters he'd faced had taken him deep. There were no home runs, or runs at all, in the ninth inning of the Giants' 11-4 victory over the Royals, which tied the Series at 2-2.
Also missing was jawing with foes, another welcome change for the Giants after Strickland had, uh, exchanged pleasantries with both Washington's Bryce Harper and Kansas City's Salvador Perez this postseason.
The 26-year-old righty faced just four batters. Strickland surrendered a one-out double to Alex Gordon and was spared a second hit by a Hunter Pence sliding catch, but he fanned Alcides Escobar with a 97-mph fastball and induced a game-ending ground ball from Eric Hosmer.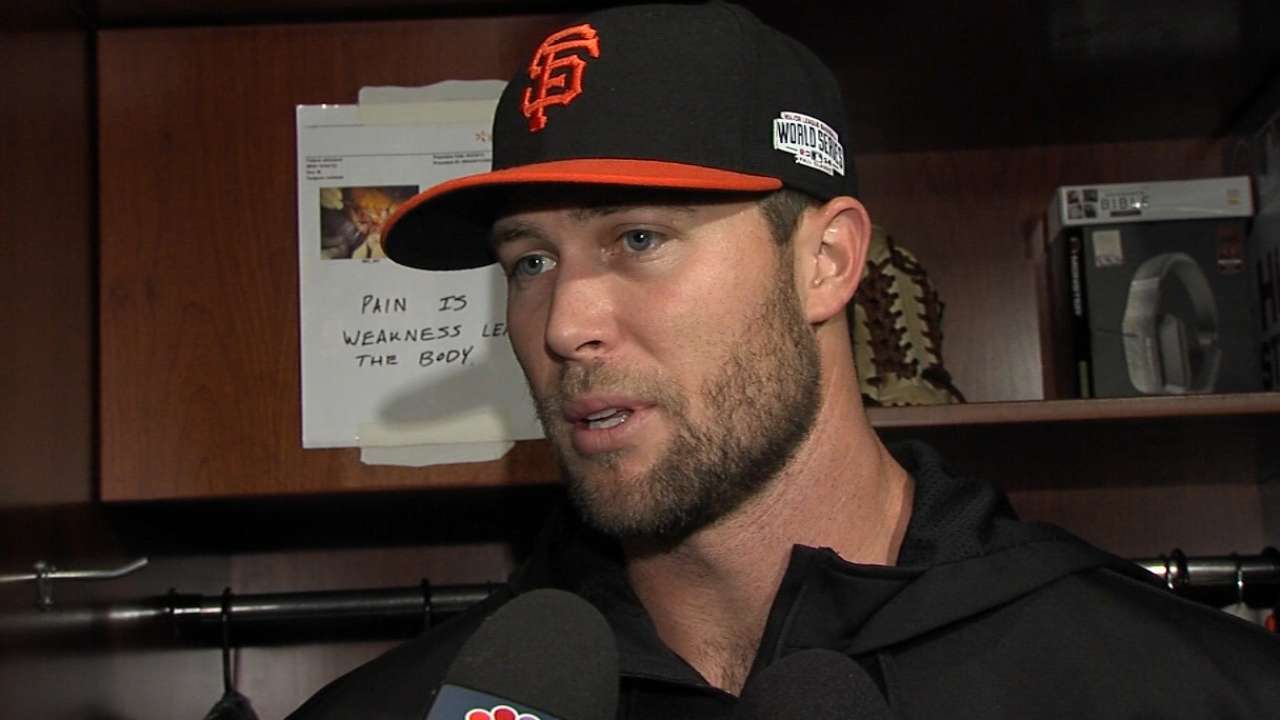 Ryan Hood is an associate reporter for MLB.com. This story was not subject to the approval of Major League Baseball or its clubs.