Tale of the tape: Royals-Giants, Game 5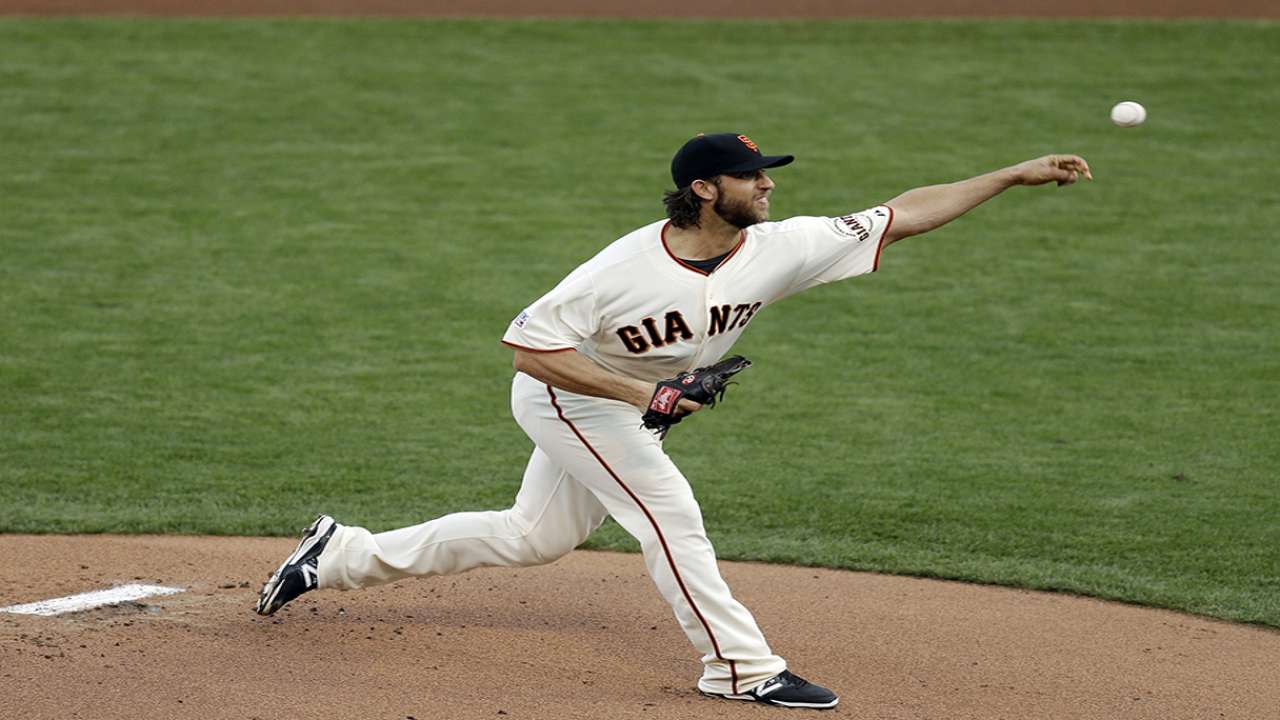 James Shields, Royals
Against the Giants (includes postseason)
2014: 2 GS, 1-1, 3.75 ERA
Career: 2 GS, 1-1, 3.75 ERA
Loves to face: Hunter Pence, 2-for-13, 3 K
Hates to face: Gregor Blanco, 5-for-9, 3 RBIs
Game breakdown
Why he'll win: After a pair of rough starts -- Game 1 of the American League Championship Series (five innings, four runs) and Game 1 of the World Series (three innings, five runs) -- Shields is due to rebound.
Pitcher beware: Everything offered up by Shields lately has been delectable to opponents. He's allowed 17 hits and nine runs in his last eight innings.
Bottom line: Shields had 11 days of rest before his Game 1 start vs. the Giants, and his velocity suffered as a result. The normal rest he pitches on Sunday should do him good.
Madison Bumgarner, Giants
Against the Royals (includes postseason)
2014: 2 GS, 1-1, 2.40 ERA
Career: 2 GS, 1-1, 2.40 ERA
Loves to face: Nori Aoki, 0-for-16, 2 K
Hates to face: Omar Infante, 6-for-19, 2B
Game breakdown
Why he'll win: Bumgarner's postseason pedigree speaks for itself. He has a 2.54 ERA in 12 postseason appearances (11 starts), and a 0.41 figure in three World Series starts.
Pitcher beware: Pinch-hitting weapon Billy Butler. The designated hitter likely won't start Sunday, but he could be used in a high-leverage situation off the bench against Bumgarner. Butler helped hand Bumgarner a loss in Kansas City on Aug. 8 with a two-run home run off the southpaw.
Bottom line: Of the nine projected hitters for Kansas City's lineup, four are left-handed. This is not an encouraging sign for the Royals, considering Bumgarner allowed a .539 OPS to left-handers this season.
Jackson Alexander is an associate reporter for MLB.com. This story was not subject to the approval of Major League Baseball or its clubs.