Selig, Sharon Robinson honor youth baseball, softball
Commissioner recognizes athletes from LLWS, RBI, UYA and Boys & Girls Clubs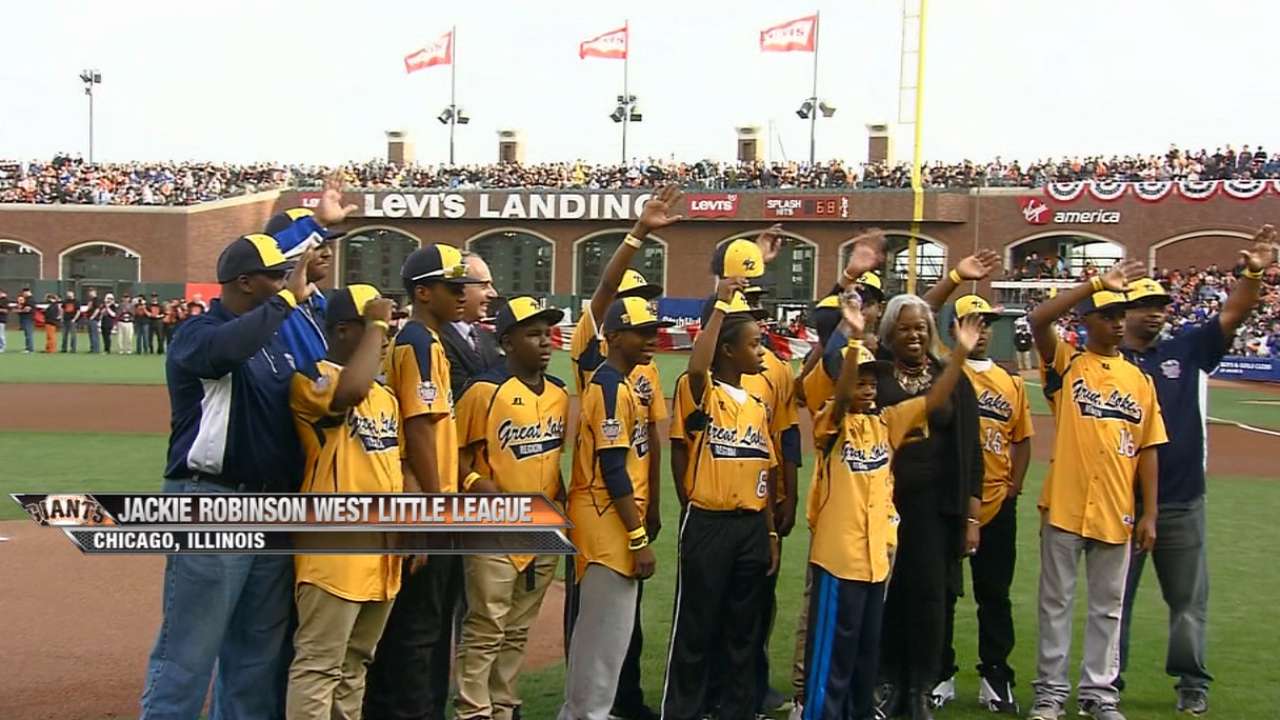 SAN FRANCISCO -- Commissioner Bud Selig and Sharon Robinson, daughter of legendary Hall of Famer Jackie Robinson, presented commemorative medallions to representatives from the Boys & Girls Clubs of America, Little League, MLB Urban Youth Academies and the Reviving Baseball in Inner Cities program during Game 4 of the World Series on Saturday night at AT&T Park.
The game was dedicated to youth outreach.
The inscription on the gold coins read: "Baseball is not only the great American game but the children's game, passed from one generation to the next. This game is forever our National Pastime because of our kids."
Demonstrating MLB's continued support and celebration of Little League's 75th anniversary, members of U.S. Little League World Series champion Jackie Robinson West from Chicago and Philadelphia-based Taney Little League's Mo'ne Davis, who became the first female pitcher in LLWS history to pitch a complete-game shutout, shook hands and received their keepsakes from Selig and Robinson.
Davis also threw out the ceremonial first pitch before the game.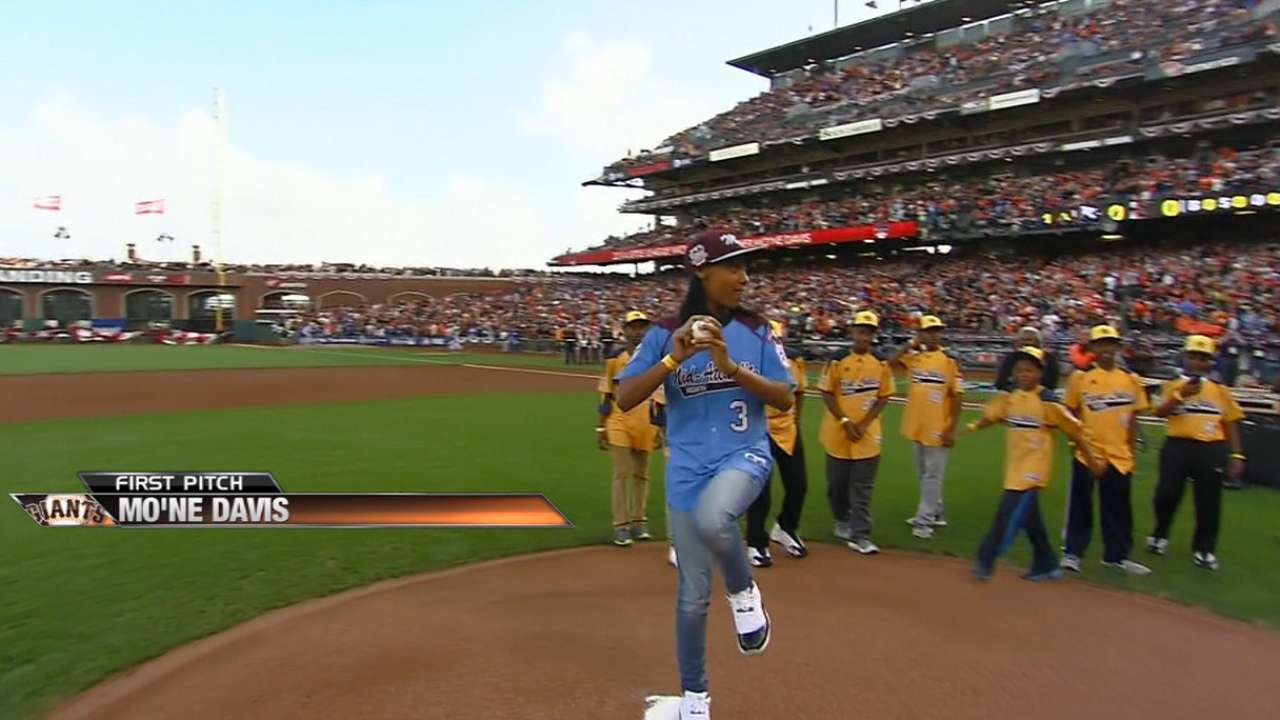 Several members from each championship team of the 2014 RBI World Series were also recognized by Selig and Robinson during pregame ceremonies. Teams include Miami Marlins RBI (junior baseball division), Jackie Robinson-Jersey City RBI (senior baseball division) and Santo Domingo RBI from the Dominican Republic (softball division).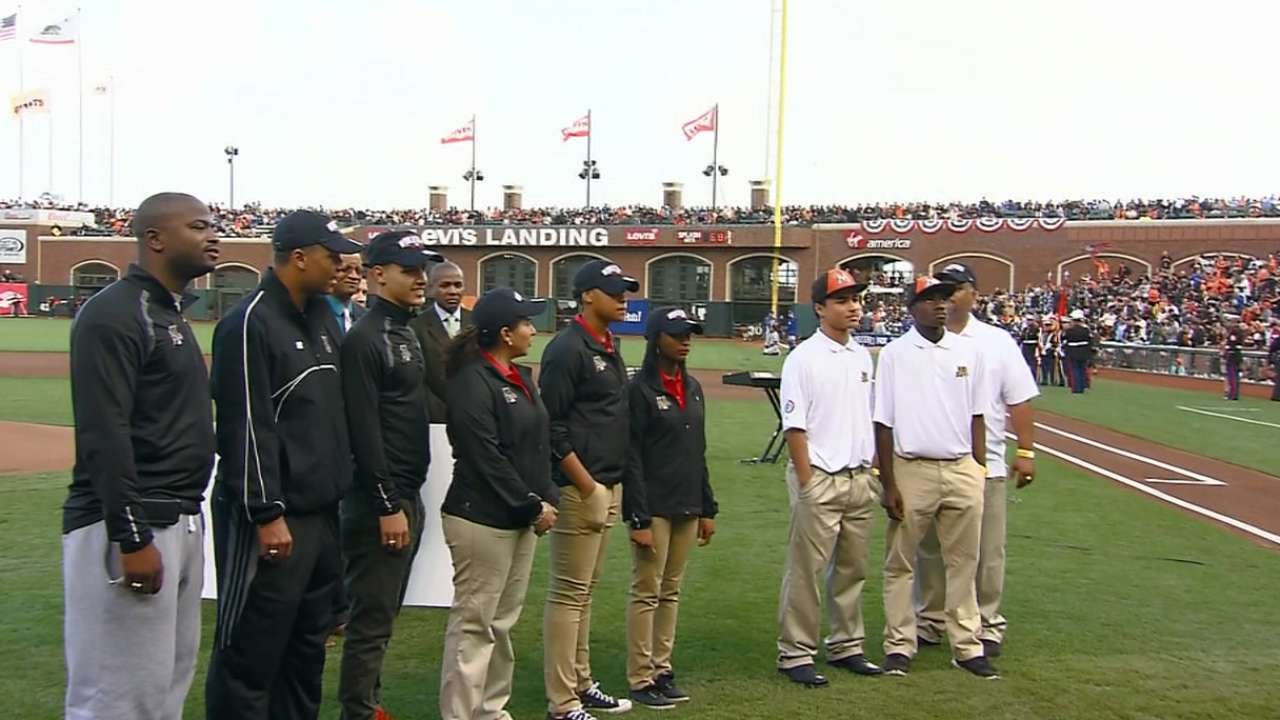 Members from three MLB Urban Youth Academies were also included in the festivities and recognized on the field with Hall of Famer and MLB executive vice president of baseball development Frank Robinson. They were Buck Anderson (Lakewood High School) from the UYA in Compton, Calif.; Christian Marshall (McDonogh 35 High School) from the New Orleans UYA; and Tyrone Thomas (Clear Springs High School) from the Houston Astros UYA.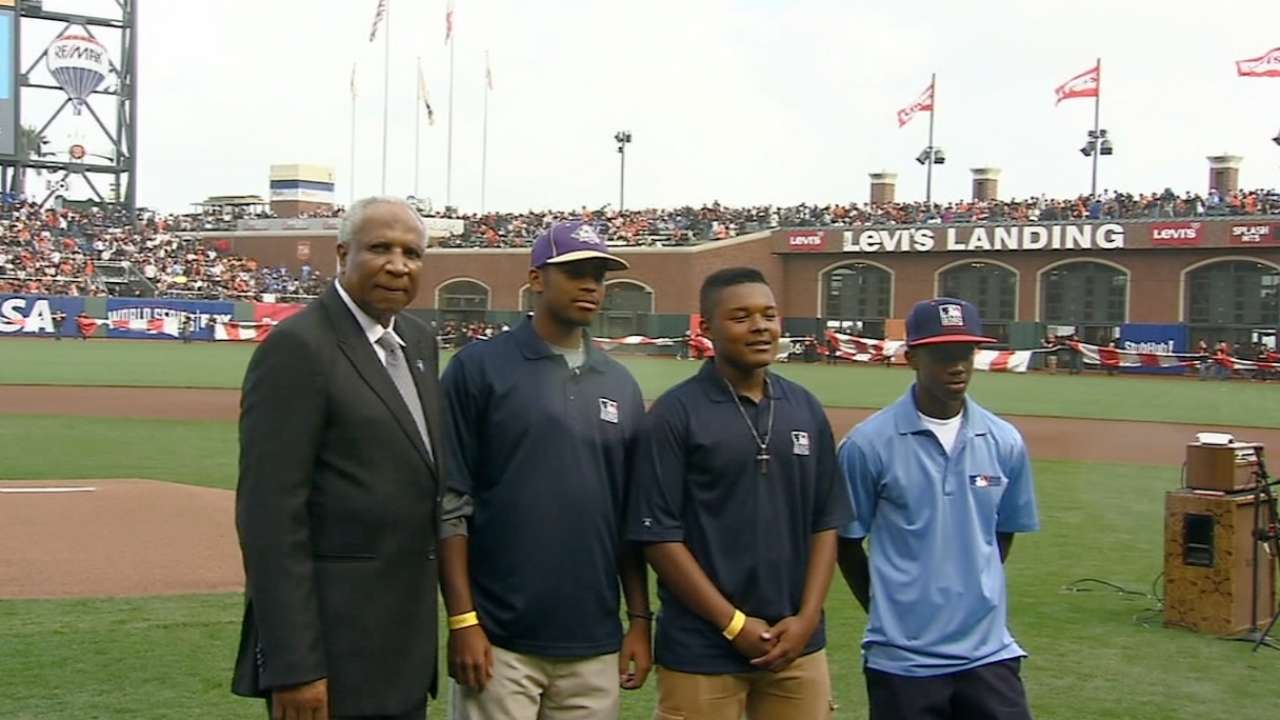 Boys & Girls Clubs of America's National Youth of the Year, Maryah Sullivan, 18, was joined by former Giants manager Felipe Alou as she delivered the game ball before receiving her medallion. She's currently a student at the University of South Florida and was a member of Boys & Girls Clubs of Central Florida - Joe R. Lee Branch.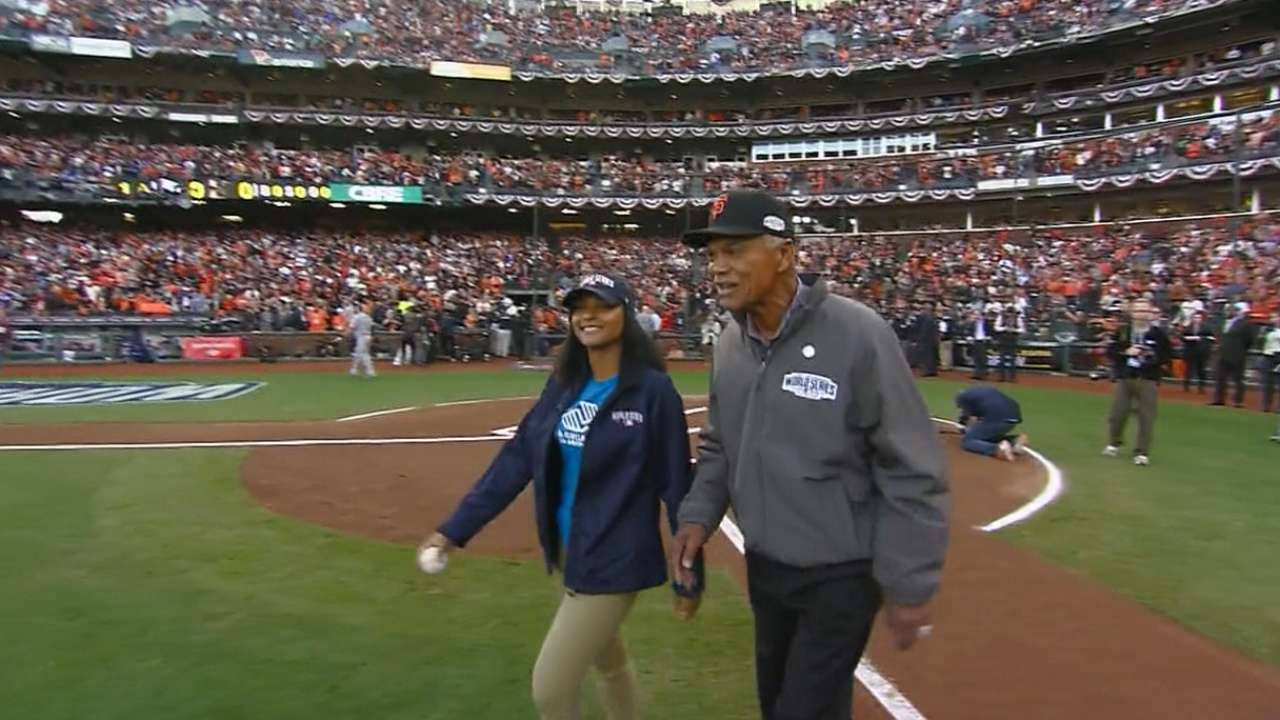 Paul Hagen is a reporter for MLB.com. This story was not subject to the approval of Major League Baseball or its clubs.