Fall Bombers: Yankees' prospect trio powers up
Judge, Bird, Austin homer in lopsided AFL win for Scottsdale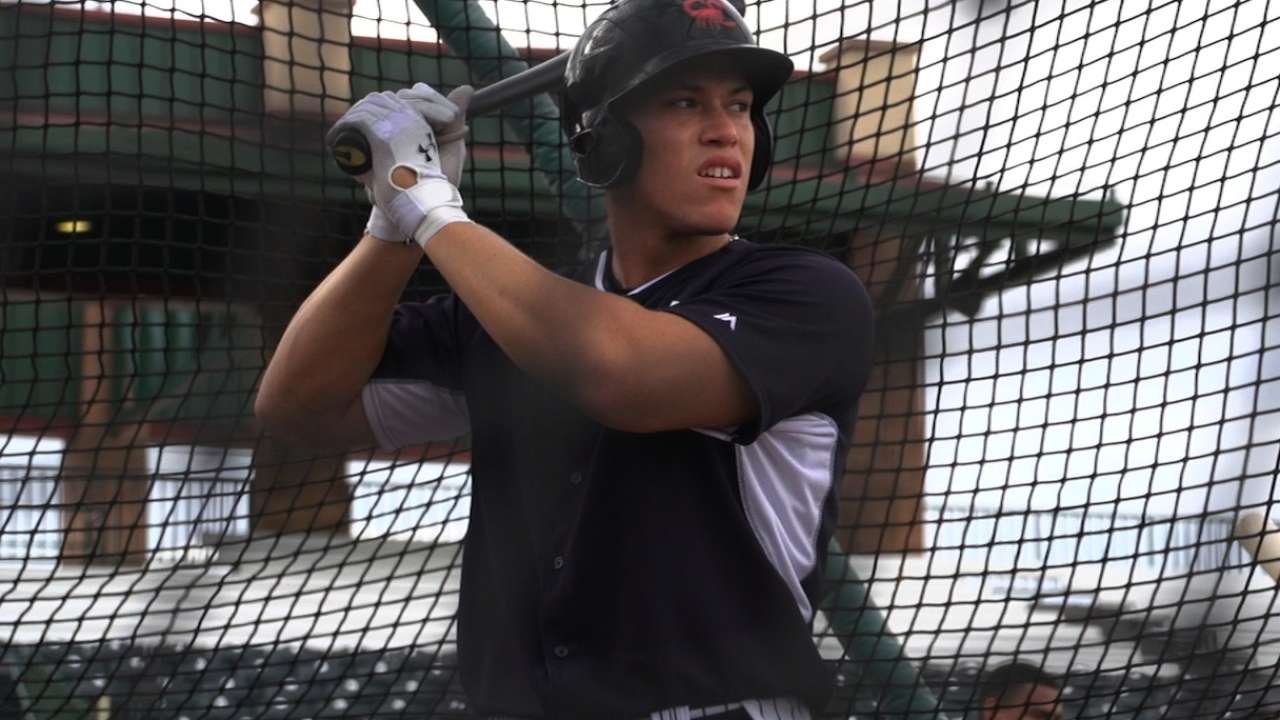 Scottsdale's lineup had a distinctly Yankees look Saturday with Aaron Judge, Greg Bird and Tyler Austin hitting consecutively in the heart of the order. For good measure, Dante Bichette Jr. was also in the lineup, hitting seventh.
Judge, Bird and Austin, the Yankees' Nos. 5, 11 and 15 prospects, lived up to the Bronx Bombers nickname and powered Scottsdale to a 12-3 victory at Glendale. Each homered and scored two runs in the win.
Judge and Bird wasted no time showing off their power Saturday. The pair hit back-to-back home runs off right-hander Matt Magill in the first inning to give the Scorpions a lead they would never relinquish.
After Judge pulled a homer over the left-field fence, Bird drove Magill's next pitch out to right-center field. Bird said Magill left a fastball up in the zone.
"I was looking for something over the plate," he said. "Just a fastball over the plate and I got one."
The Scorpions scored three more runs in the third inning. Bird drove in his second run of the game on a sacrifice fly and Austin followed with his homer, a two-run shot to left-center field off Magill.
Glendale got on the scoreboard in the first but couldn't keep pace as Scottsdale's offense continued to score in bunches. Center fielder Daniel Fields and first baseman Nick Basto each collected two hits and scored once to lead the Desert Dogs' offense. Third baseman Jason Esposito added two hits and an RBI.
The Scorpions built on their lead, adding four runs in the fifth and three more in the seventh when Mets No. 20 prospect Matt Reynolds homered.
The beneficiary of the offensive explosion was Pirates left-hander Joely Rodriguez. He struck out three and held Glendale to one run on three hits in four innings to win his third game this fall.
The Scorpions' offense was driven by the Yankees' trio. Judge, the designated hitter, finished the game 1-for-4 with a walk. Bird played first base and went 2-for-4 with two RBIs. Austin went 2-for-5 with two RBIs and manned right field.
Bird played with both Judge and Austin during the regular season and said he's enjoying the opportunity to do so again.
"It's awesome to see them having success," he said. "We were getting good pitches to hit and putting good wood on them."
The home run was Bird's fifth in 15 games in the Arizona Fall League. He is hitting .349/.382/.651 and leads the circuit in homers, runs (14) and RBIs (14).
Bird said he has been able to carry his success from the regular season into the AFL.
"I finished the year off where I wanted to be and I've been able to continue that," he said. "It's been a lot of fun out here."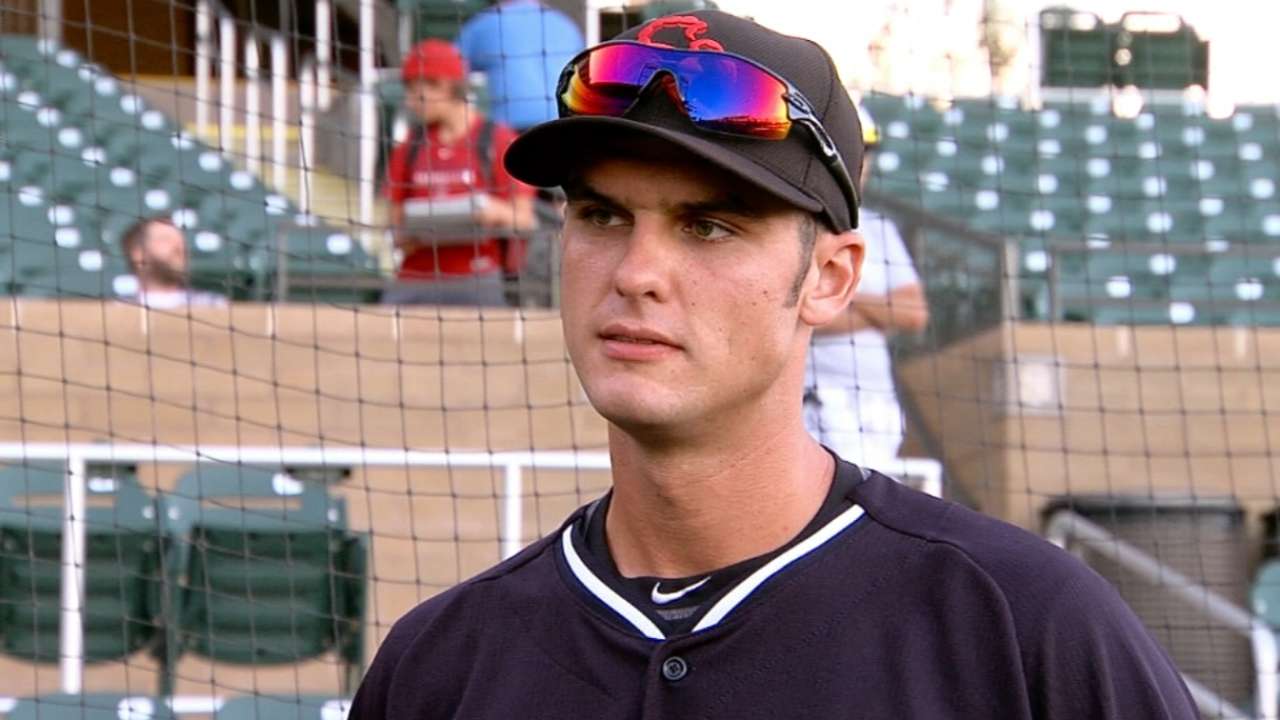 After missing April due to a back injury, Bird began the season with Class A Advanced Tampa and earned a late-season promotion to Double-A Trenton. In 102 games between Tampa and Trenton, the 21-year-old hit .271/.376/.472 with 14 home runs.
While Bird is excelling offensively, he said he has worked hard at his defense this year. He was a catcher in high school when the Yankees selected him in the fifth round of the 2011 First-Year Player Draft, but he has since moved to first base.
Bird is still learning his new position. He said the good weather in Arizona and the developmental focus of the AFL has given him plenty of opportunity to practice his defense.
"That's been a major priority the whole year," Bird said. "I think I've made some major strides and I still have a lot of room left to grow."
Teddy Cahill is a reporter for MLB.com. Follow him on Twitter at @tedcahill. This story was not subject to the approval of Major League Baseball or its clubs.