Bumgarner denies he demanded Game 4 start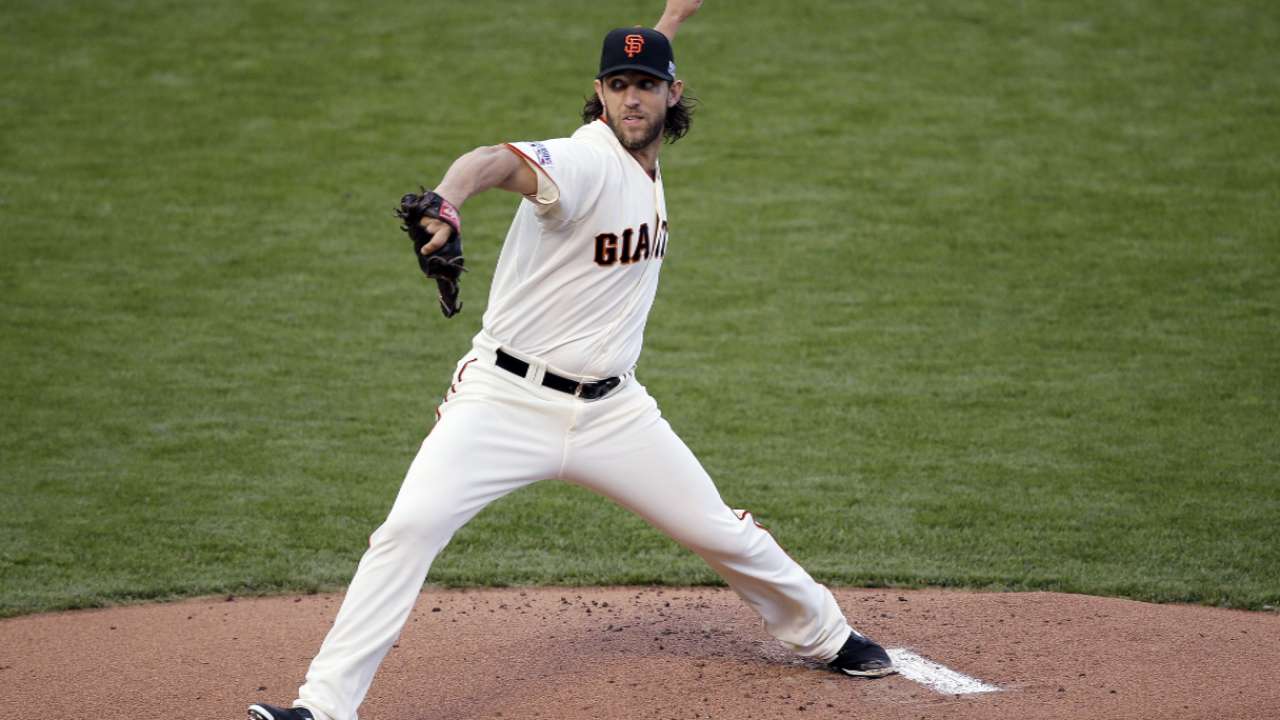 SAN FRANCISCO -- Rumors began swirling Friday night during Game 3 of the World Series that Madison Bumgarner would start Game 4 on Saturday, amid a Peter Gammons report that Bumgarner told teammates: "My pitching tomorrow is not an issue. I am. I will not take no for an answer."
As was the plan all along, Ryan Vogelsong started Game 4 for the Giants on Saturday, with Bumgarner starting Game 5 on Sunday. And Bumgarner is perplexed as to why anyone ever thought anything differently.
"That comment, that was out of nowhere," Bumgarner said. "I never said anything remotely like that, so I don't know where it came from.
"It sounds like I'm trying to run the team, which I'm certainly not. That's no good that that got out there somehow. It doesn't make any sense to me why that would happen. I never said anything to anyone about anything. We knew that was an option, and I'm prepared where I would be ready for Game 4 or 5 or any of them. That's just ridiculous."
Had Bumgarner been tabbed for Game 4, he would have been pitching on three days' rest for the first time in his career, though a Game 4 start would make him available to start a potential Game 7 again on three days' rest on Wednesday night.
Part of the uncertainty surrounding San Francisco's Game 4 starter stemmed from Bumgarner skipping his usual between-start bullpen session, which Bumgarner said was a mutual decision between himself and the coaching staff.
"We didn't tell him to alter his routine," manager Bruce Bochy said. "I think he wanted to keep that option open. Sometimes these guys change their routine a little bit. They may not take a side, a bullpen. But we weren't going to change our course."
Ryan Hood is an associate reporter for MLB.com. Follow him on Twitter @ryanhood19. This story was not subject to the approval of Major League Baseball or its clubs.