Finnegan's cap heads to Hall to honor achievement
Rookie left-hander became first to play in CWS and World Series in same year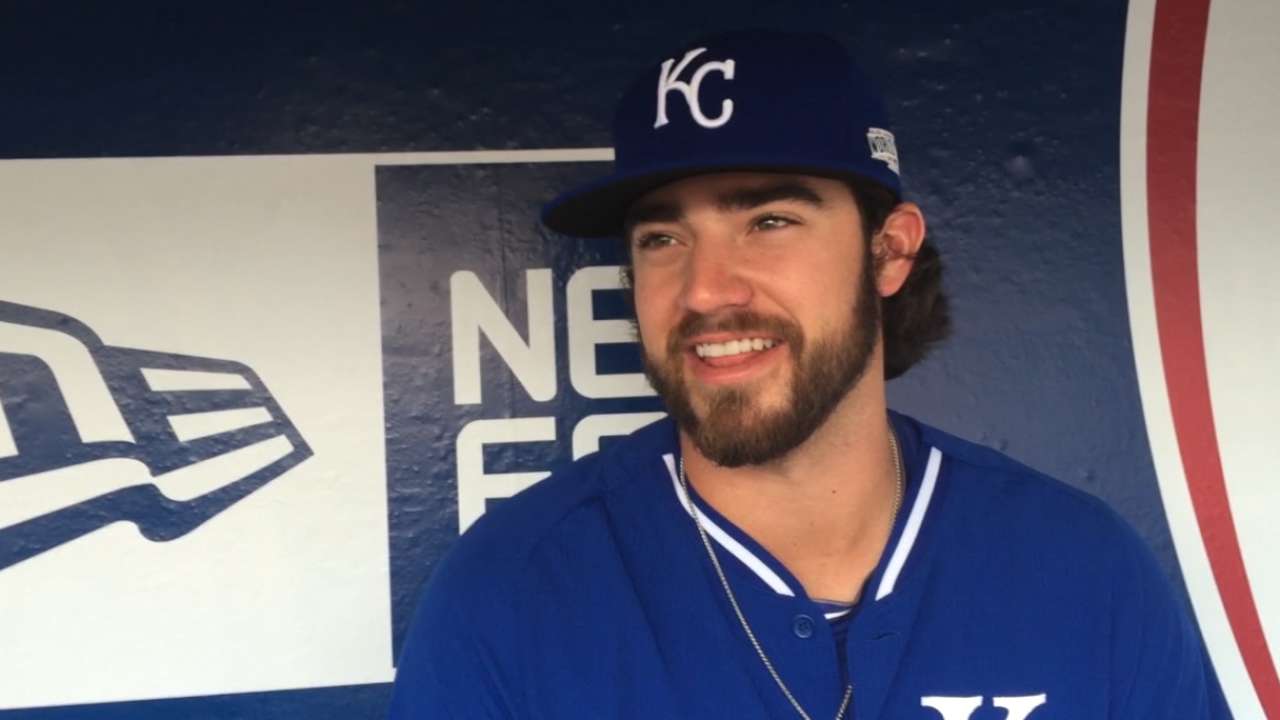 SAN FRANCISCO -- Royals left-hander Brandon Finnegan has been in the Majors Leagues fewer than two months and already he's in the Baseball Hall of Fame. Or at least his cap soon will be.
Finnegan made history in the process of getting two crucial outs in relief in the Royals' 3-2 Game 3 victory over the Giants. He became the first player to participate in the World Series and the College World Series in the same year, and the first to reach the World Series in the same year in which he was drafted.
"I approached him last night after the game and asked him if I could potentially make this day any better than the one he already had, and if he would be amenable to having his cap come to Cooperstown," said Brad Horn, the Hall's vice president of communications and education. "He agreed and donated it."
Horn said Finnegan's Kansas City cap would go into the Hall of Fame's World Series exhibit, which centers on the winning team but also recognizes other storylines.
"Then it could potentially be in our Royals' locker and, down the road, maybe used for other purposes as well," Horn said. "It's a pretty amazing summer that he's had, and it's only appropriate that, as the first, we're documenting his experience in Cooperstown."
"It's really cool," Finnegan said. "I don't know how to react to stuff like that yet. I'm sure I will when the season is over with. Everything has just happened so fast."
Collecting the donation was especially meaningful for Horn. Finnegan pitched in the College World Series for Texas Christian University, which happens to be Horn's alma mater.
"I'm a Horned Frog, you know," Horn said. "So that was like my all-time favorite item to ask for."
Dick Kaegel is a reporter for MLB.com. This story was not subject to the approval of Major League Baseball or its clubs.