Royals find basepaths in SF to be 'extra wet'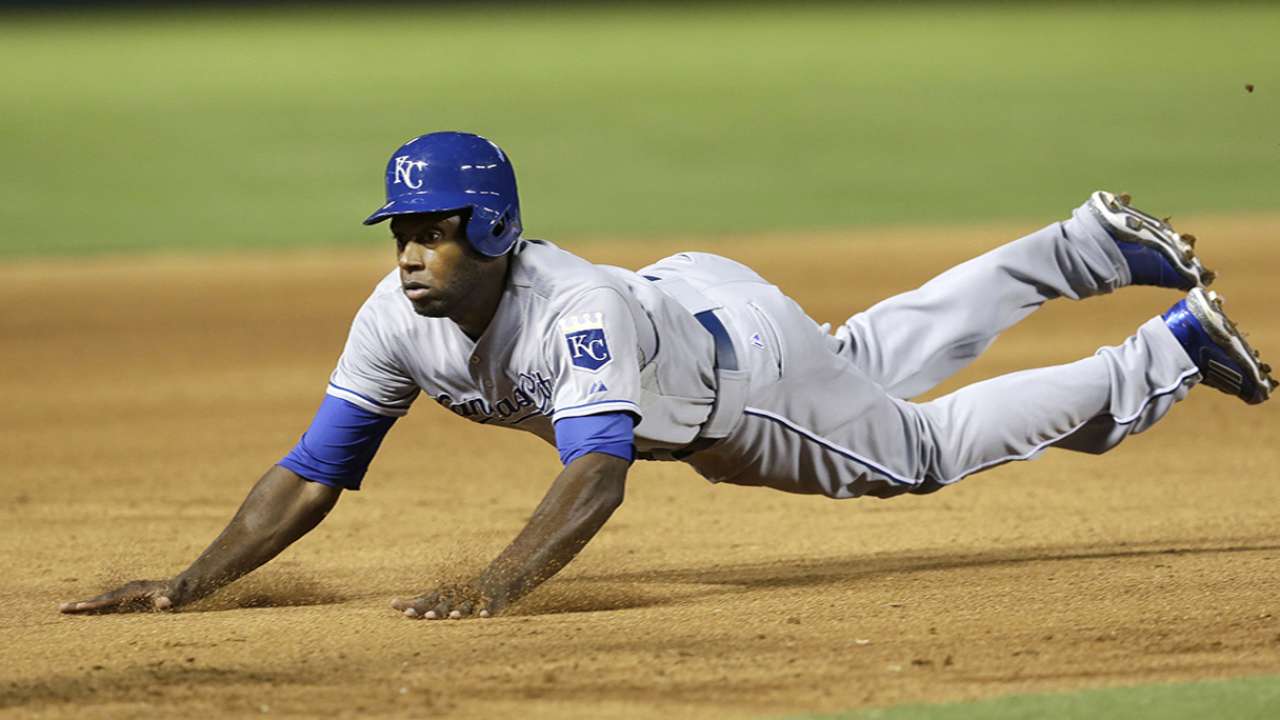 SAN FRANCISCO -- When a team can run the bases like the Royals, sometimes the going can get a bit soft and muddy on the road. So it seemed to manager Ned Yost in Game 3 of the World Series on Friday night at AT&T Park.
"Yes, in some places," Yost said before Game 4 on Saturday in response to a question about the issue. "And yes, I thought it was little extra wet around first. When [Mike Moustakas] or somebody got on ... and he dove back into first base, he came up extremely muddy. I thought it was a little damper than normal, yes."
The running Royals led the Major Leagues this year with 153 stolen bases, while the host Giants had 56 steals, the second-lowest total in the Majors.
Giants manager Bruce Bochy, asked about the dampness, said he'd heard it mentioned on Friday and earlier in the National League Division Series against Washington, but he said that he didn't notice anything.
"If I don't think it was playable, sure, I would have input," Bochy added. "But honestly, I didn't say anything about the infield or do something. I'm being honest."
Does all this just fall under the category of gamesmanship?
"I don't know," Yost said. "Maybe the groundskeeper just was looking at all the Royals fans up in the corner there and just forgot."
Ah, a hose running wild perhaps?
Dick Kaegel is a reporter for MLB.com. This story was not subject to the approval of Major League Baseball or its clubs.