Giants considering changes to bullpen roles
Petit, Lincecum could get more use in middle innings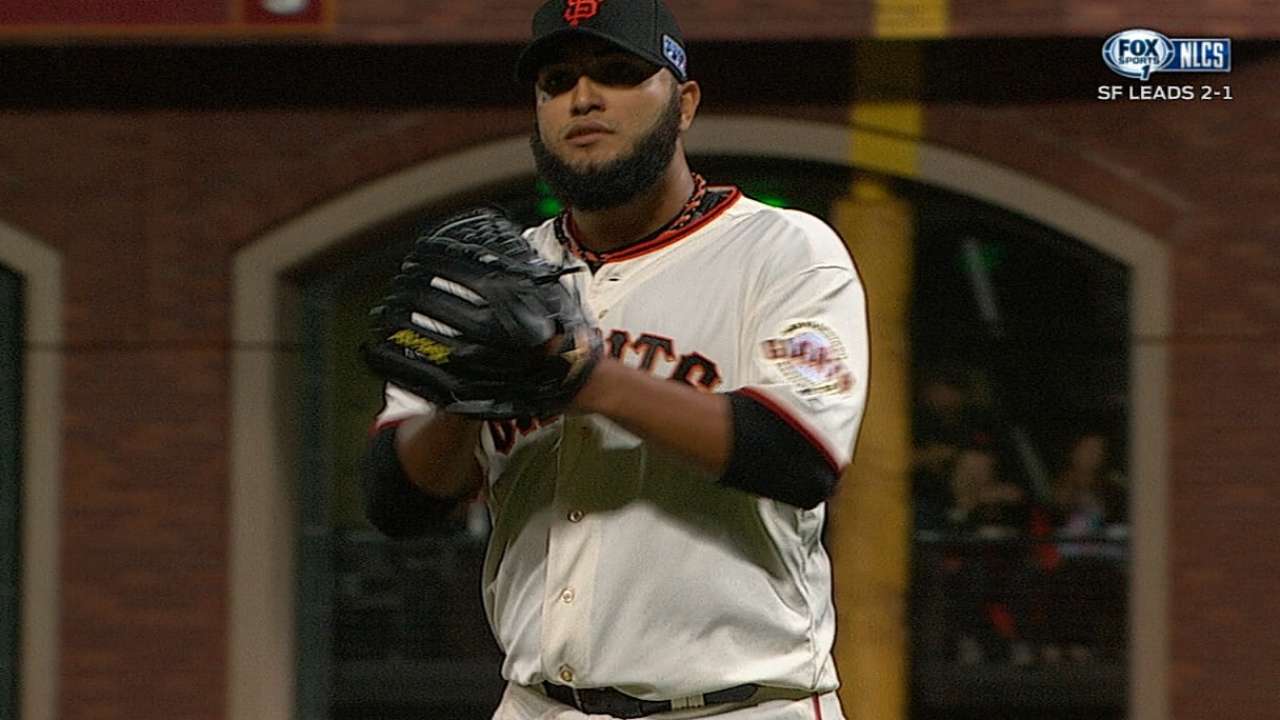 SAN FRANCISCO -- Giants manager Bruce Bochy admitted Friday that the club's bullpen is in a state of flux, which is somewhat inconvenient with the World Series at stake.
Speaking before the Giants opposed Kansas City in Game 3 of the Series, which was tied, 1-1, Bochy said he'll consider using long relievers Yusmeiro Petit and Tim Lincecum in middle-inning situations and asking Jeremy Affeldt, Sergio Romo and Santiago Casilla to work more than one inning if necessary.
"This game is about adjustments, whether you're a player, coach or manager," Bochy said. "We might have to make adjustments in that area -- which guys we'll go to early, bringing Petit and Lincecum into that mix even though they haven't done it earlier."
This conceptual chain reaction was set in motion by Wednesday's Game 2, when Kansas City scored five runs in the sixth inning to break a tie and surge to a 7-2 victory. Jean Machi relieved starter Jake Peavy and yielded Billy Butler's RBI single before Hunter Strickland surrendered Salvador Perez's two-run single and Omar Infante's two-run homer.
The right-handers' ineffectiveness weren't isolated instances. Relied upon primarily to pitch the sixth or seventh inning or neutralize right-handed batters, Machi has been scored upon in three of his last four appearances.
"He probably has lost a little bit of confidence, to be honest," Bochy said.
Strickland, a rookie who has been celebrated for his ability to throw 100 mph fastballs, has recorded a victory and a save during the postseason but also has allowed five home runs in six appearances.
Bochy maintained his faith in Machi, who led the Giants with 71 regular-season appearances, and Strickland, who impressed the Giants by striking out Washington's Ian Desmond with the bases loaded in the Division Series opener.
"I think you've got to stay behind these guys," Bochy said. "They need to know it. So I'm not going to sit here and say, 'No, I will not use him in a high-stress situation.'" However, Bochy hastened to reiterate that he might "tweak" how he deploys Machi or Strickland "to get [them] back on track."
Their erratic performances prompted Bochy to ponder expanding the roles of Affeldt, Casilla, Petit, Romo and even Lincecum, who left Game 2 with back stiffness but returned Friday feeling fit after undergoing a clean MRI.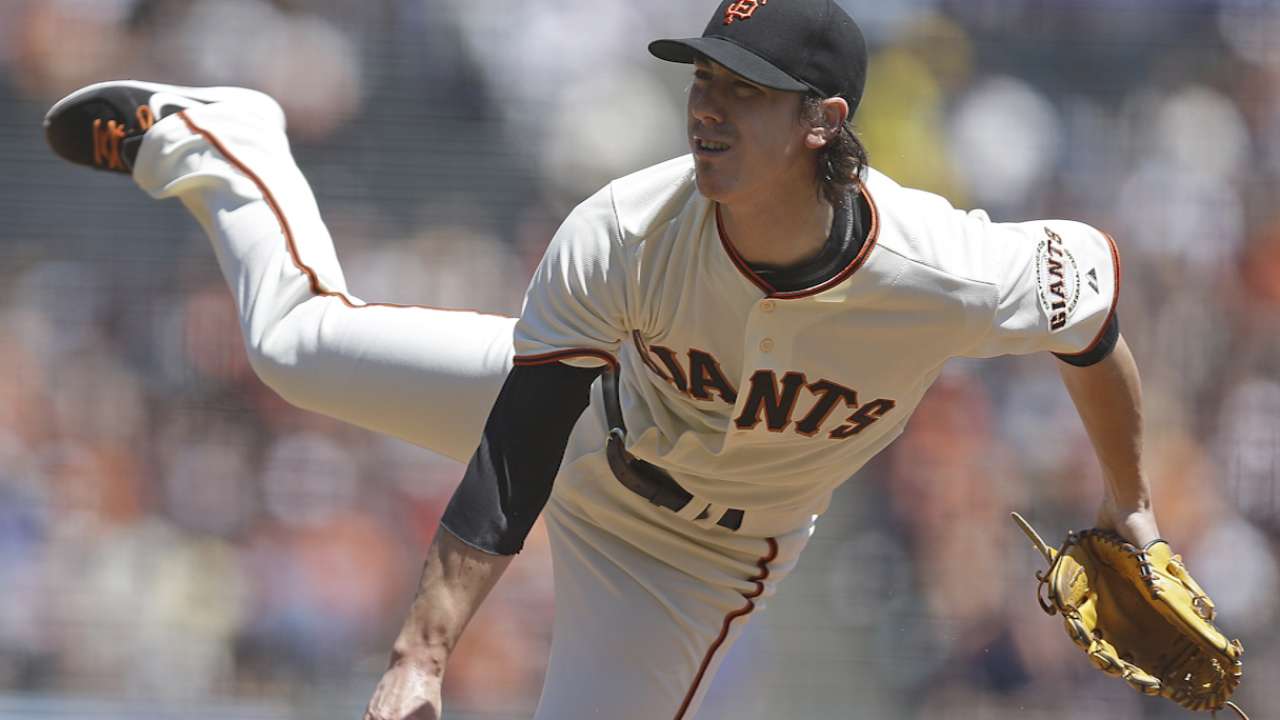 Lincecum logged 1 2/3 scoreless innings in Game 2 despite not having pitched all postseason, which Bochy said gave him "a little sense of comfort" about using the two-time Cy Young Award winner in what remains a relatively unfamiliar role for him.
Chris Haft is a reporter for MLB.com. Read his blog, Haft-Baked Ideas, and follow him on Twitter at @sfgiantsbeat. This story was not subject to the approval of Major League Baseball or its clubs.