Longtime Fenway employee Forester passes away at 91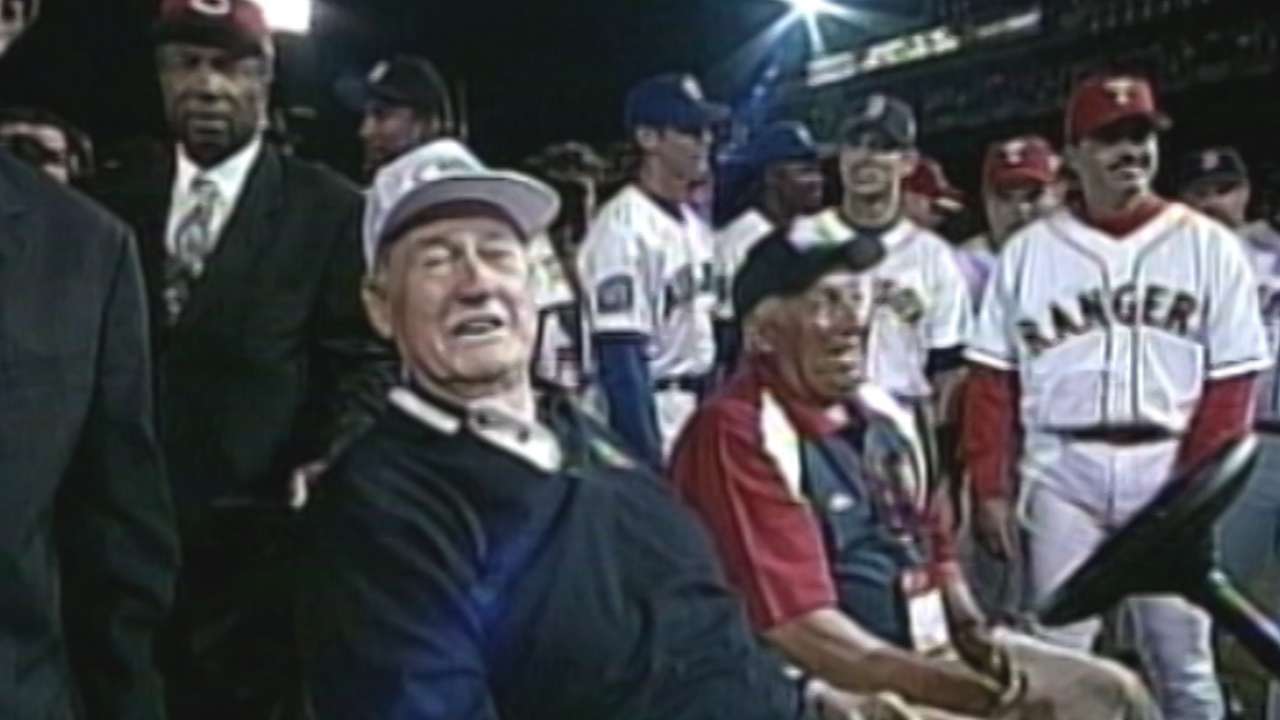 Al Forester, the longtime Fenway Park employee who drove the cart carrying Ted Williams during the 1999 All-Star Game festivities in Boston, died on Wednesday from natural causes. He was 91.
Forester spent 52 seasons with the Red Sox after joining the grounds crew in 1957 and shifting to the security department later in his career. Even after his 2008 retirement, Forester remained active within the organization.
During the Midsummer Classic in 1999, Forester was responsible for escorting Williams onto and off the field during pregame ceremonies. Part of Forester's responsibilities in Boston were driving the bullpen cart that transported relievers to the mound.
The Woburn, Mass., native is survived by his daughter, Lisa, her two children, and his brother Frank. Funeral services will be held at 10 a.m. ET on Wednesday at Lane's Funeral Home in Winchester, Mass., with a burial to follow at Woodbrook Cemetery in Woburn.
Joey Nowak is a reporter for MLB.com. Follow him on Twitter at @joeynowak. This story was not subject to the approval of Major League Baseball or its clubs.