Butler will serve as pinch-hitter with series in NL park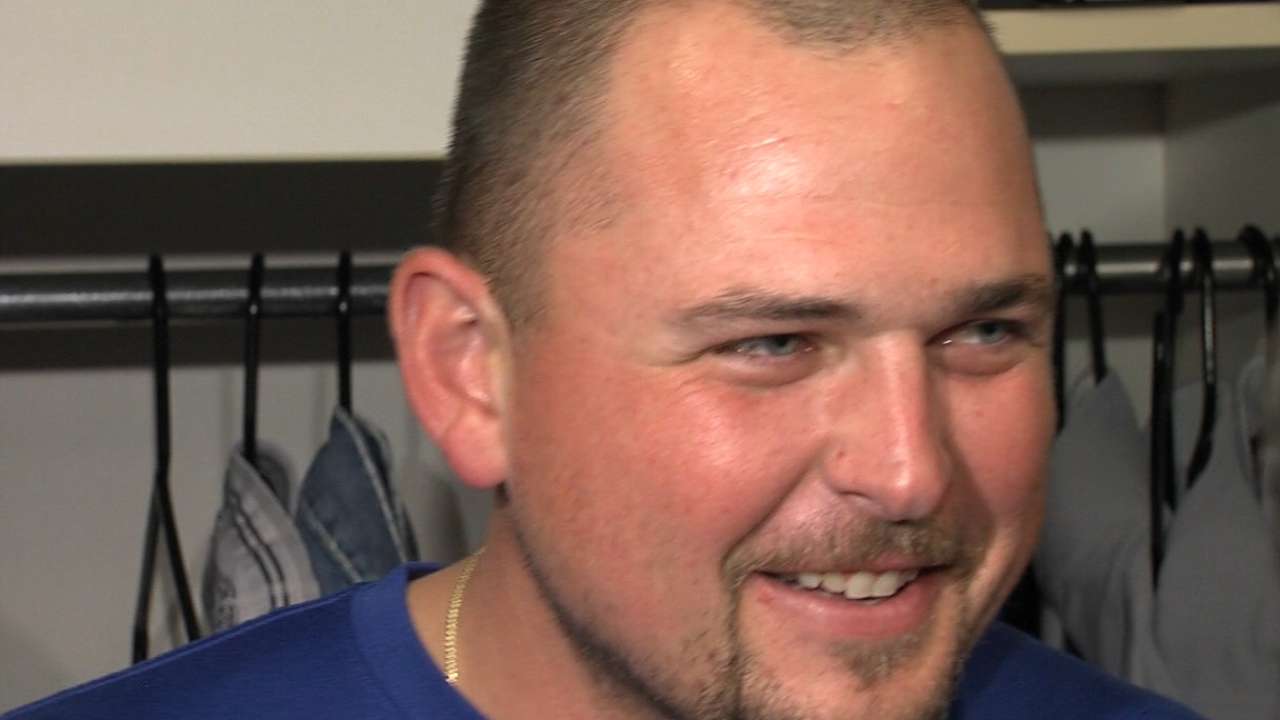 SAN FRANCISCO -- Manager Ned Yost didn't reveal his revised lineup for World Series Game 3 against the Giants on Friday (6:30 p.m. CT air time on FOX, first pitch at 7:07 p.m.), but one thing is certain -- designated hitter Billy Butler won't be in it.
Yost has had the same batting order for all 10 of Kansas City's postseason games -- of which they've won nine -- but the change to a National League city and NL rules means that the pitchers will bat for the next three games.
Butler will be a pinch-hitter against the Giants, which isn't at all a bad thing. As DH he sort of gets several "pinch-hits" a game.
"That's basically what I do every day. I basically have four pinch-hits every day, so it's just longer between at-bats," Butler said. "I usually have to wait until the next day for my next at-bat. Usually, you'd like it to come quicker than that, because your success rate as a pinch-hitter is not high."
But Butler, in 44 stabs at it over his career, actually has been a pretty good pinch-hitter. He's 11-for-36 -- a .306 average -- and he's walked seven times (twice intentionally) and been hit by a pitch once, for a .432 on-base percentage. He's driven in four runs and has three doubles and two homers.
The home runs were big ones.
On July 25, against Cleveland, Butler pinch-hit for first baseman Raul Ibanez and hammered a two-run blast off John Axford to break a tie and provide a 6-4 victory. The win came just as the Royals were picking up steam, taking a fourth straight game after four losses coming out of the All-Star break.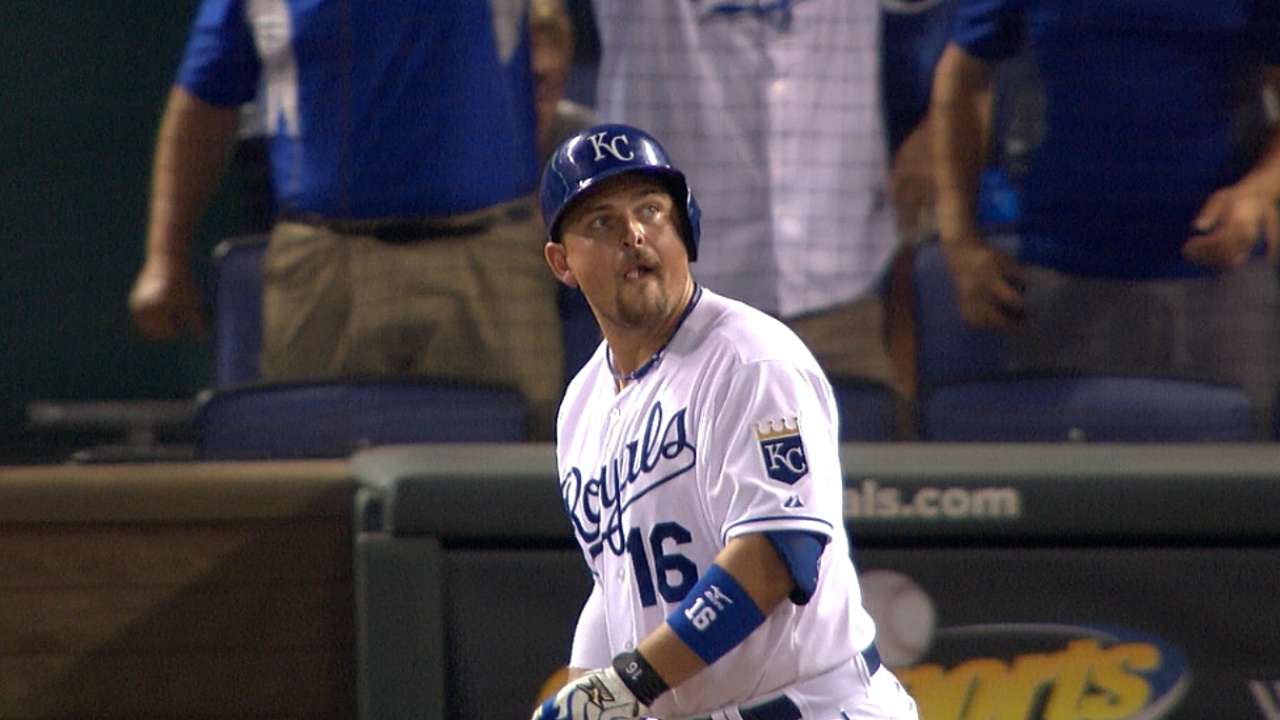 At the time, Butler was having such struggles that he was benched for the second time that week.
Then he blasted a 422-foot game-winner.
"That's the thing about pinch-hitting -- you usually have a chance to make a difference in the game," Butler said.
Butler's other pinch-hit homer came on June 17, 2012, at St. Louis in a memorable battle. Out of the lineup with no DH in use in the NL city, Butler came off the bench to hit for catcher Humberto Quintero with two outs and the Cardinals ahead, 2-1, with closer Jason Motte on the mound.
"It was an 0-2 count, and I knew I was getting a certain pitch," Butler said. "When you pinch-hit, you know you're getting their best guys, and usually it's a reliever and a guy that's got a really good slider or a really good fastball.
"Off Motte, I got a fastball, and I caught it good out front and hit it out to tie the game."
The ball soared 438 feet over the left-field bullpen for a 2-2 tie. That gave the Royals a chance to win in 15 innings, 5-3.
Butler clearly prefers the game of his own league, though.
"I feel like I'm definitely ... if not the most accomplished hitter on our team, one of them, so I feel like we'd be better off in an American League style. But that's not the situation here," he said.
The Royals, however, did very well in NL parks this season, with an 8-2 record, part of their 15-5 mark in Interleague Play.
So Yost, avoiding the question, left the door open for lineup speculation. Will he leave the top four of Alcides Escobar, Nori Aoki, Lorenzo Cain and Eric Hosmer in place and, with Butler out of the five-hole, just slide up Alex Gordon, Salvador Perez, Omar Infante and Mike Moustakas?
Or would he move Perez from seventh to fifth, ahead of Gordon, to keep a right-left balance throughout the order down to the pitcher's ninth spot?
Or considering the fact that AT&T Park, like Kauffman Stadium, has a large outfield, would he opt for his strongest defensive alignment? That would mean taking Aoki, who has a .206 average in the postseason and is 0-for-7 in the World Series, out of the lineup and using Jarrod Dyson in center field and moving Cain from center to right. That could come into play, because Jeremy Guthrie and Jason Vargas are starting Games 3 and 4, respectively.
"Guthrie and Vargy are both fly-ball pitchers in a big yard with some weird angles, so we're looking at all our options," Yost said.
No matter what he decides, Yost figures he'll be second-guessed. Not that he cares very much.
"I don't really pay attention when people say I'm stupid, and I don't really pay attention when people say I'm smart, because I'm neither," he said. "I'm not a dope, but I'm not the smartest guy on the face of the earth, either. So I just let all that go. I don't pay any attention to it. I don't read about it. I just want our team to win, and that is the only satisfaction that I get out of anything."
Dick Kaegel is a reporter for MLB.com. This story was not subject to the approval of Major League Baseball or its clubs.