Simmons, J-Up, Heyward finalists for Gold Glove Awards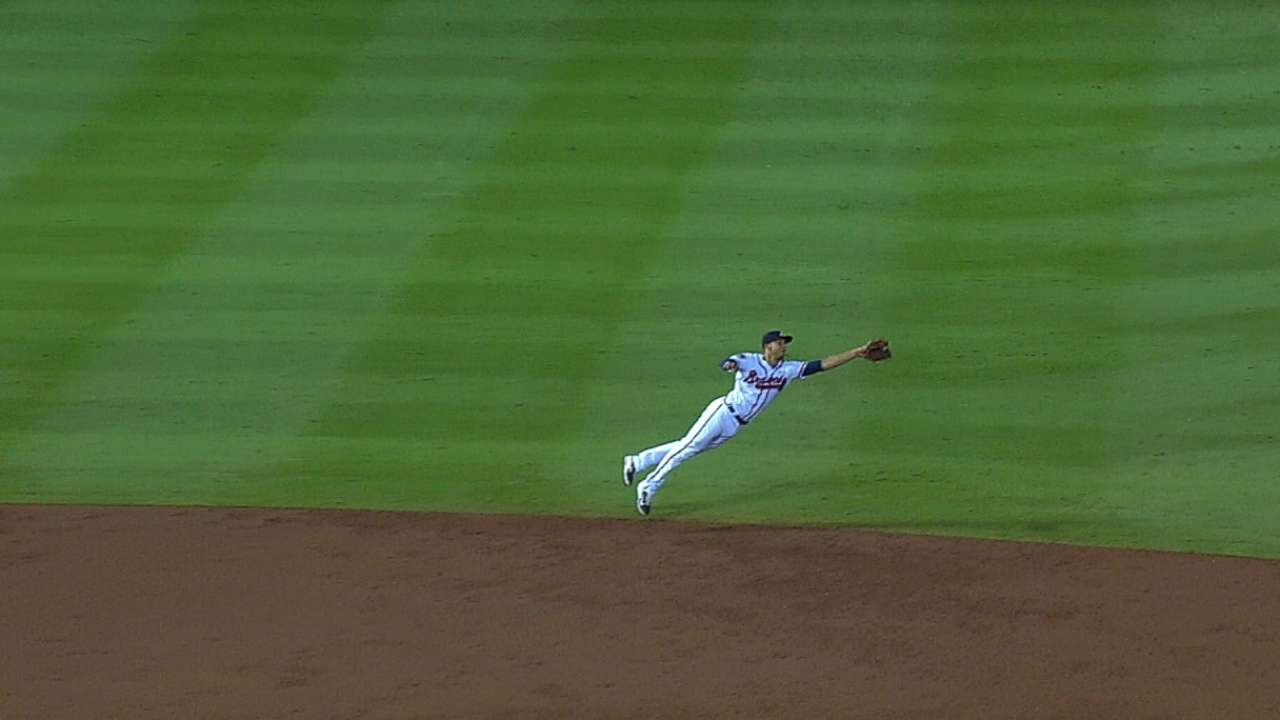 ATLANTA -- When the Braves look at the positives that developed during the 2014 season, they can focus on the fact that Andrelton Simmons and Jason Heyward proved to be two of Major League Baseball's top defensive players.
Simmons, Heyward and Justin Upton stand as the three Braves announced as finalists at their respective positions for this year's Rawlings Gold Glove Awards, which will be presented Nov. 4 at 7 p.m. ET on ESPN2.
After Simmons set a Major League record with 41 Defensive Runs Saved in 2013, Heyward stepped forward this year and led all MLB players with 32 DRS. Simmons and Mets center fielder Juan Lagares ranked second with 28.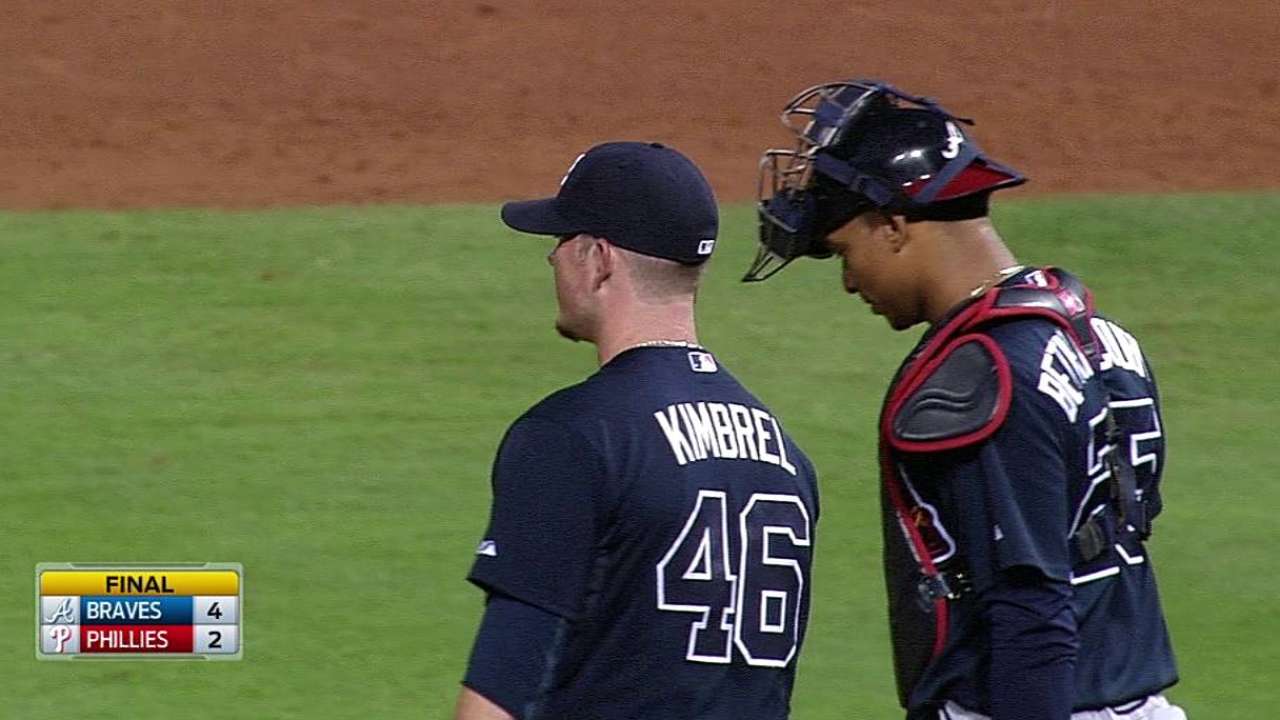 Heyward's candidacy to win a second straight Gold Glove Award was slowed by two significant injuries he sustained in 2013. But the highly competitive Braves outfielder bounced back in impressive fashion this year and led all NL right fielders in ultimate zone rating (24.1) and UZR/150 (20.5). San Francisco's Hunter Pence ranked second with a 3.9 in both UZR and UZR/150.
The Marlins' Giancarlo Stanton and the Brewers' Gerardo Parra are the other two right fielders who were named finalists for the NL award.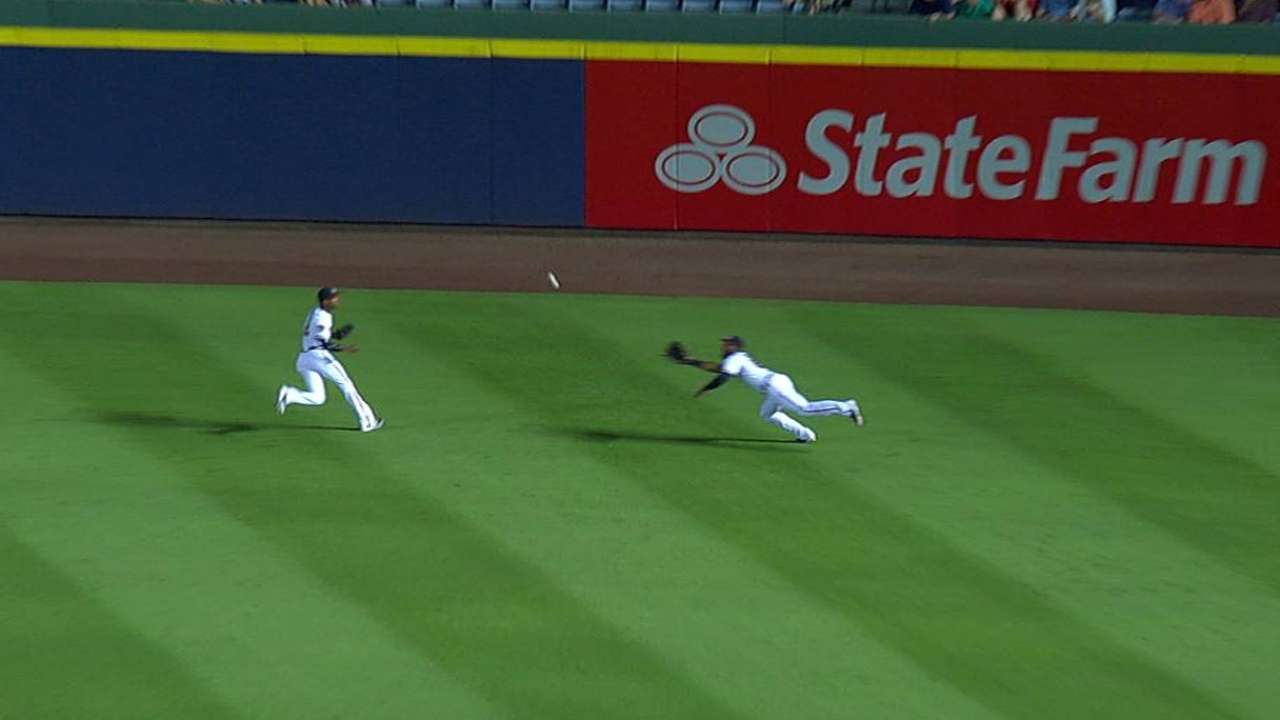 On the way to adding to the long list of highlight plays he has compiled through the early part of his career, Simmons produced a 15.5 UZR and 18.4 UZR/150. The Reds' Zack Cozart ranked second in both categories with a 12.1 UZR and 13.0 UZR/150. Cozart also served as the runner up in the DRS category, notching nine fewer than the Braves shortstop.
Simmons, Cozart the the Marlins' Adeiny Hechavarria stand as three NL shortstop who are finalists for this defensive award.
Upton, the Pirates' Starling Marte and the Marlins' Christian Yelich were selected as the finalists for the award that will go to the NL's best defensive left fielder.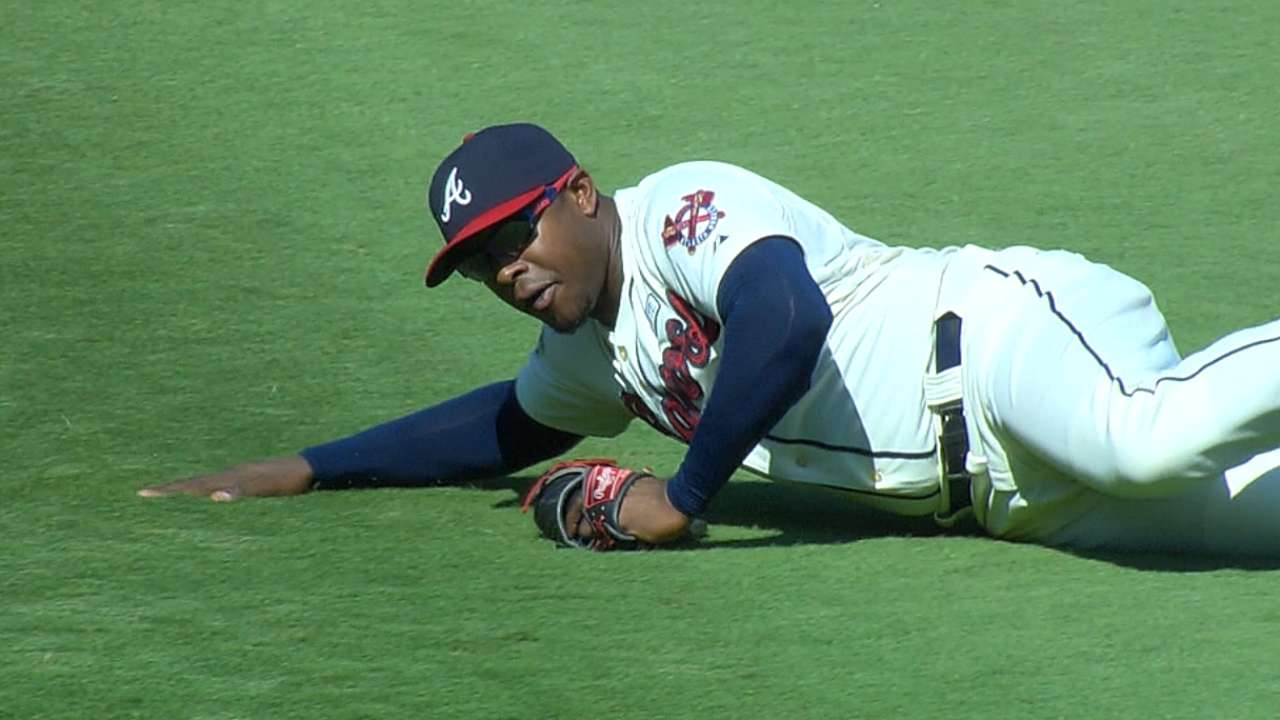 Yelich led all NL left fielders with 13 DRS, a 12.8 UZR and a 14.1 UZR/150. Marte ranked second with 10 DRS and a 2.9 UZR/150. Upton had 0 DRS, a -0.9 UZR and a -1.1 UZR/150.
Mark Bowman is a reporter for MLB.com. This story was not subject to the approval of Major League Baseball or its clubs.