Eaton, Ramirez named AL Gold Glove finalists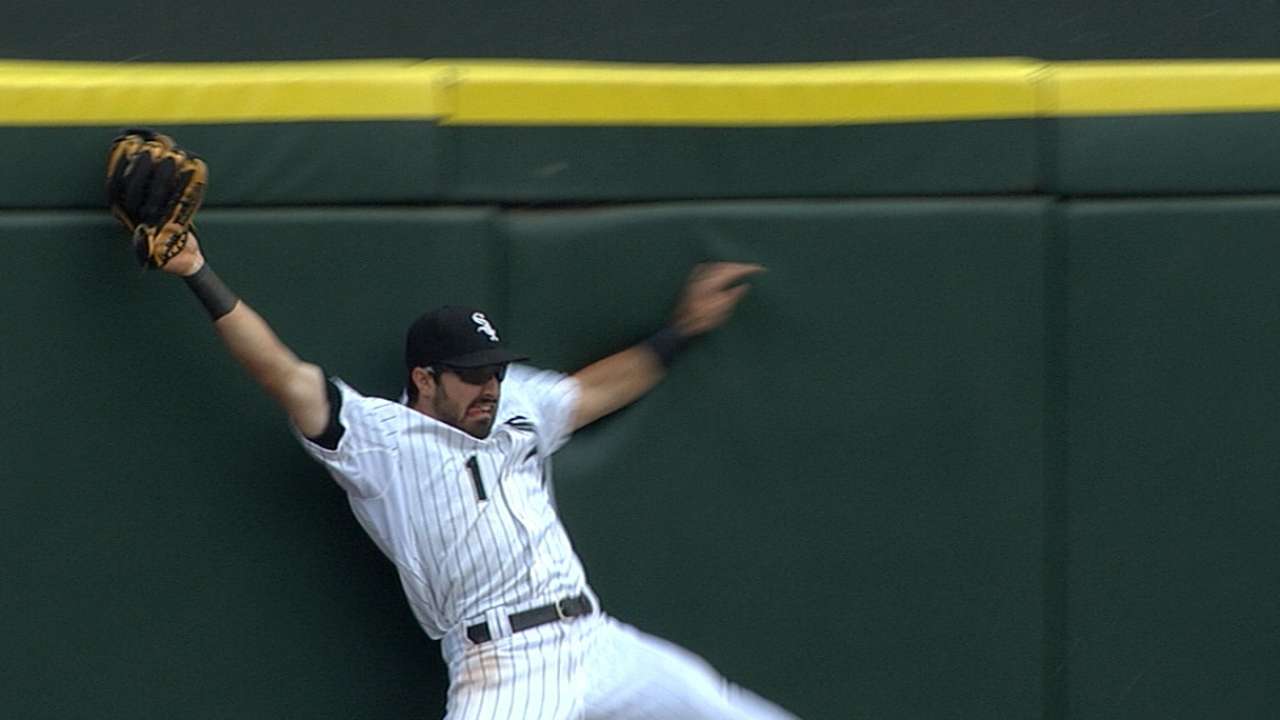 CHICAGO -- The White Sox have two chances to capture a 2014 Rawlings American League Gold Glove Award with Adam Eaton announced Thursday as a center-field finalist and Alexei Ramirez announced as a shortstop finalist.
"It's a great honor as you could imagine, it really is," said Eaton by phone. "One of my goals going into this year was to be a finalist, so it was great that I was able to meet that goal.
"You know how I am and how my mind works. I'm working hard every day and putting in the effort and the time. It's something to shoot for and to achieve, and when you are going about things the correct way, as honored and blessed as I am to have it, you don't work that hard to not expect to be up there."
Eaton, 25, stands as a finalist with Baltimore's Adam Jones and Boston's Jackie Bradley Jr. Ramirez is joined by Baltimore's J.J. Hardy and Kansas City's Alcides Escobar.
Jake Peavy, who started Game 2 of the World Series for the Giants, won the last Gold Glove for the White Sox in 2012. Blue Jays hurler Mark Buehrle, who is nominated again in '14, claimed three straight Gold Glove awards from 2009-11 for the White Sox.
No White Sox position player has won a Gold Glove since 1998, when current manager Robin Ventura claimed his fifth at third base. Ozzie Guillen, the White Sox manager preceding Ventura, was the last White Sox shortstop to earn a Gold Glove in '90. Only Guillen and Luis Aparicio (seven times) have captured Gold Gloves at shortstop for the White Sox.
As Eaton pointed out, having solid defense up the middle is a good foundation for a solid overall team in the not too distant future.
"He deserves it. He worked his butt off," said Eaton of Ramirez, who also figures to be in the running for the Silver Slugger Award at shortstop, which he won in 2010. "Alexei made so many great plays look routine. It's crazy."
Gold Glove winners Award will be revealed on Nov. 4 at 6 p.m. CT on ESPN2. Gold Glove Award nominations are based 75 percent on voting by AL coaches and managers and 25 percent on defensive metrics. Managers/coaches only vote intra-league and can't vote for players on their own team.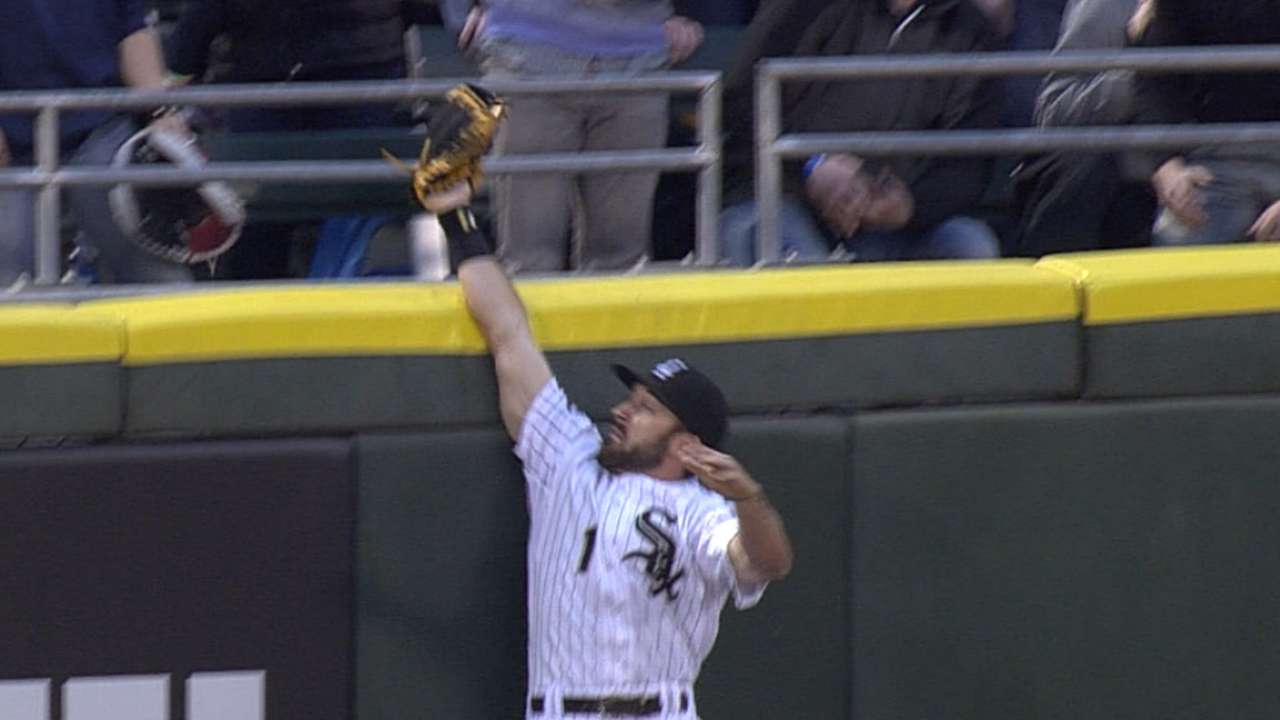 Hardy topped all AL shortstops with 10 defensive runs saved per FanGraphs.com, while Ramirez was tied with Escobar at -4. Ramirez committed 15 errors, down from 22 in '13, while mixing in 486 assists and having a hand in 119 double plays over his 158 games played. Ramirez's Revised Zone Rating of .734 trailed Hardy and Escobar, but his 140 Out Of Zone plays made was far and away the AL leader at the position.
Bradley ranked second in the AL behind Leonys Martin with his 14 DRS, while Eaton was third at 12 and Jones was fifth at two. Bradley also led AL center fielders with 13 assists, with Eaton checking in at nine and Jones at seven.
White Sox first-base coach Daryl Boston, who also works with the team's outfielders, received a great deal of credit from Eaton for his defensive success during his first year with the team. Eaton started working with Boston even before the start of Spring Training and made adjustments on fundamentals such as his footing coming in for balls and his communication signals with other outfielders.
Extra work helped the White Sox defense improve overall from a dismal '13 showing and set up Eaton and Ramirez for the individual honors.
"That little kid in me is happy to be nominated for something special, and it's something I can tell my grandchildren about 20 years from now," Eaton said. "The other half, my work side, is like, 'The heck with it. We want to win this bad boy.'
"I'm wanting to win it. But the two other guys [Bradley and Jones] are surely just as good out there, if not better."
Scott Merkin is a reporter for MLB.com. Read his blog, Merk's Works, and follow him on Twitter @scottmerkin. This story was not subject to the approval of Major League Baseball or its clubs.