Donaldson battling division foes for Gold Glove Award
Third baseman aims to claim defensive hardware after All-Star season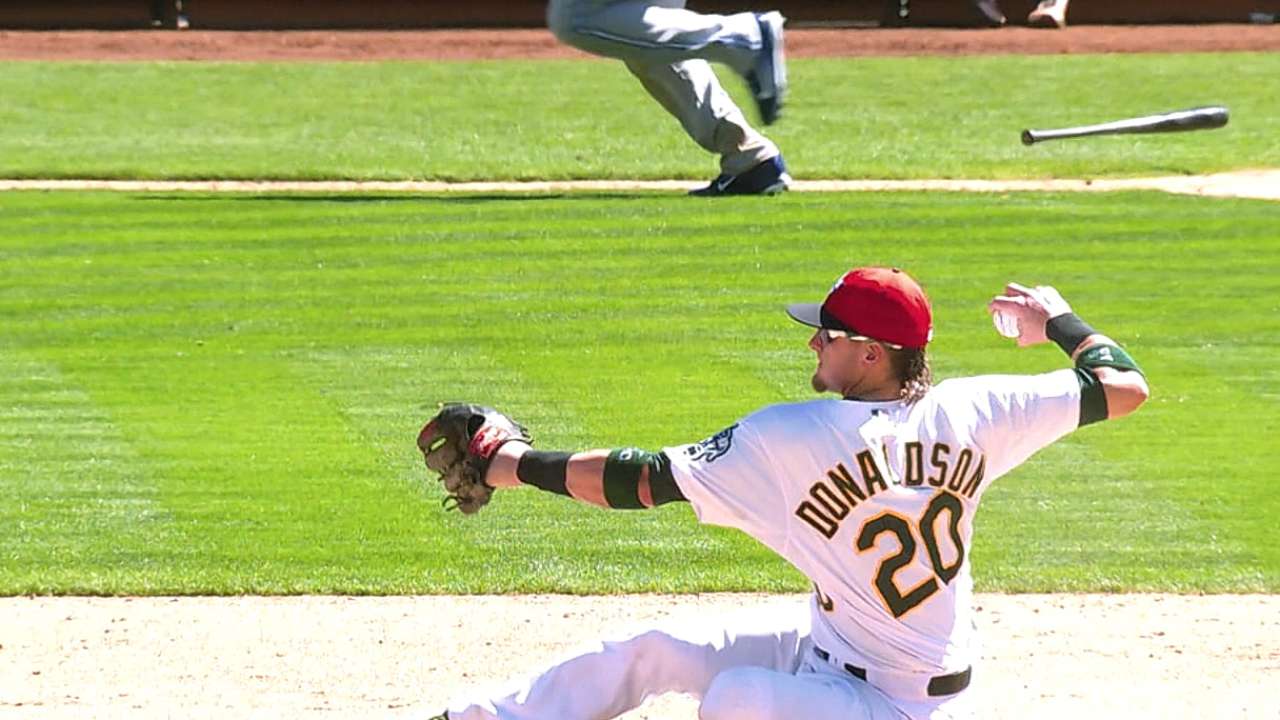 A's third baseman Josh Donaldson has been named one of three American League finalists for a Rawlings Gold Glove Award at his position.
As announced Thursday, Donaldson is in competition with a pair of division opponents in Texas' Adrian Beltre, a four-time Gold Glove winner, and Seattle's Kyle Seager for the defensive honor, which is based on 75 percent by voting from AL managers and coaches and 25 percent by defensive metrics.
Winners at all positions will be announced Nov. 4 in a 4 p.m. PT televised presentation on ESPN2.
Donaldson, 28 and fresh off his first All-Star campaign, is looking to become just the ninth A's player to win the award and first since Josh Reddick took one home in 2012 for his work in right field.
Donaldson's .952 fielding percentage was fourth lowest among AL qualifiers this year, but he led all Major League third basemen in double plays (43) and assists (328) and was seemingly the clear leader in most advanced defensive measurements, including Ultimate Zone Rating, which attempts to determine how many runs a player saved or allowed through their defense.
Baltimore's Manny Machado won the 2013 AL Gold Glove Award at third base, but he was restricted to just 82 games this year because of injuries.
Jane Lee is a reporter for MLB.com. This story was not subject to the approval of Major League Baseball or its clubs.