Red Sox's Bradley, Pedroia, Cespedes finalists for Gold Glove
BOSTON -- The Red Sox have three finalists for a Rawlings American League Gold Glove, including rookie center fielder Jackie Bradley Jr.
Second baseman Dustin Pedroia and left fielder Yoenis Cespedes are the other two finalists from the Red Sox.
Bradley Jr. is nominated at center field in the AL alongside Adam Eaton of the White Sox and Adam Jones of the Orioles. At second base, Pedroia is in contention with the Tigers' Ian Kinsler and the Mariners' Robinson Cano. In left field, Cespedes is joined by Michael Brantley of the Indians and Alex Gordon of the Royals.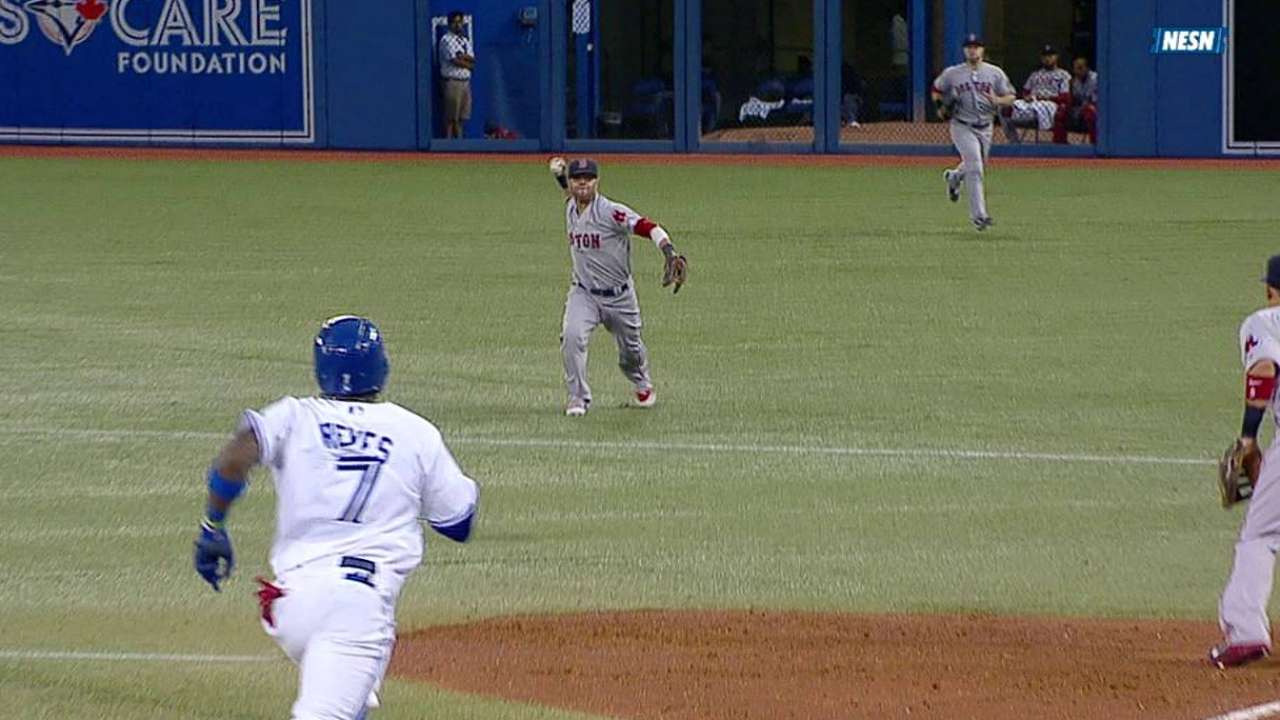 The Gold Glove Awards are handed out annually for the best fielder at each position in both leagues. Managers and coaches vote on the awards to make up 75 percent of the decision while the Society for Sabermetric Research accounts for the other 25 percent.
Managers and coaches are not allowed to nominate one of their own players. Each team can vote up to seven times for a maximum total of 105 votes across each league. The winners will be announced during a special awards show on ESPN2 on Nov. 4 at 7 p.m. ET.
Though Bradley struggled at the plate, hitting .198 in 127 games, he was consistently spectacular in the field, making standout plays with his glove and arm.
Bradley committed just one error in 318 chances while making 13 assists.
Pedroia, a three-time Gold Glove Award winner including last season, made a career-low of two errors in 2014 in 654 chances. Turning the double play continued to be a strength for Pedroia.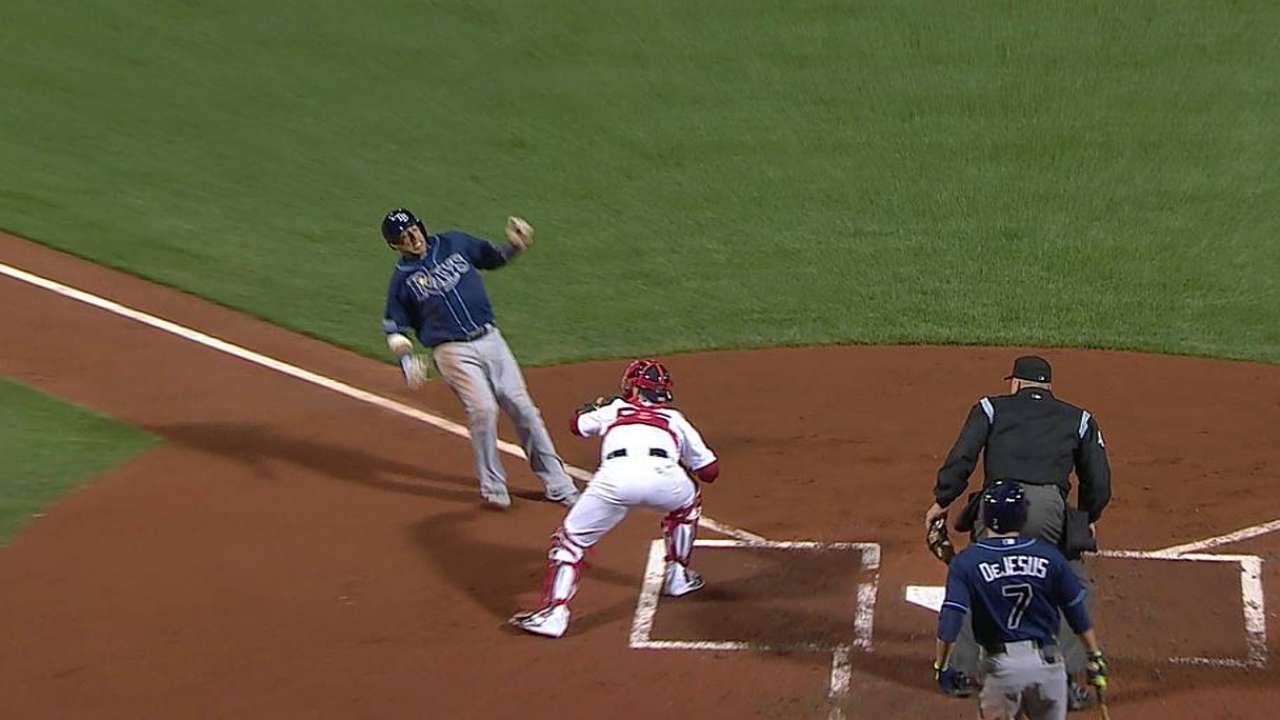 Red Sox fans were treated to the defense of Cespedes for the final two months of the season, following his trade from the Athletics for Jon Lester.
Though he has been known for his cannon arm ever since coming to the Major Leagues from Cuba in '12, Cespedes has never won a Gold Glove.
Cespedes had a career-high of 16 assists this season, four of them for the Red Sox.
Ian Browne is a reporter for MLB.com. Read his blog, Brownie Points, and follow him on Twitter @IanMBrowne. This story was not subject to the approval of Major League Baseball or its clubs.