Rookie Kiermaier recognized as AL Gold Glove finalist
Outfielder's outstanding defense earned him permanent spot after May callup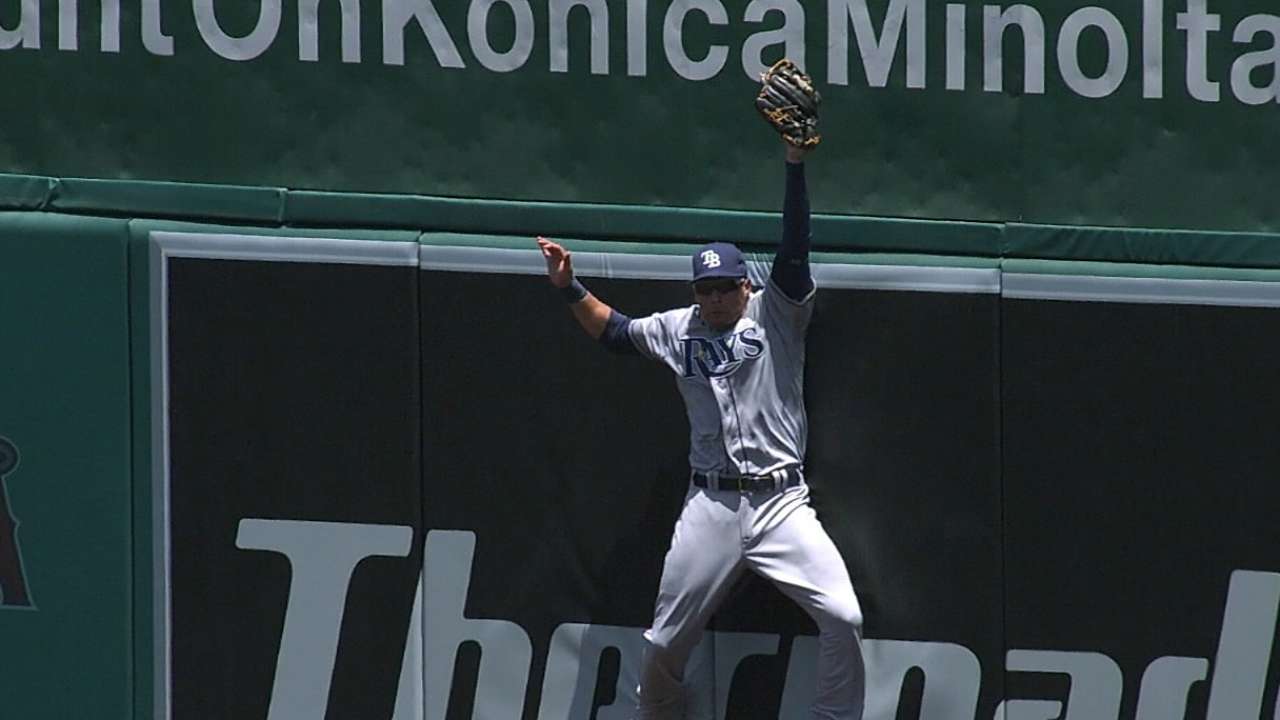 ST. PETERSBURG -- Kevin Kiermaier is a finalist for a Rawlings American League Gold Glove Award for right fielders. The announcement came Thursday afternoon via a tweet from Rawlings Sports, presenters of the award.
"Right now, I'm just in awe. I never would have expected this," Kiermaier said.
The Rays rookie will be in competition for the award with Kole Calhoun of the Angels and Nick Markakis of the Orioles. Kiermaier said he "felt honored" to be in the company of "great players" like Calhoun and Markakis. The winners will be revealed on Nov. 4 on ESPN2.
Gold Glove Award nominations are based 75 percent on voting by AL coaches and managers and 25 percent on defensive metrics.
Kiermaier was the lone Rays player to be a finalist this season. Last year, the entire Tampa Bay infield of Evan Longoria, Yunel Escobar, Ben Zobrist and James Loney were finalists, though they came away empty handed.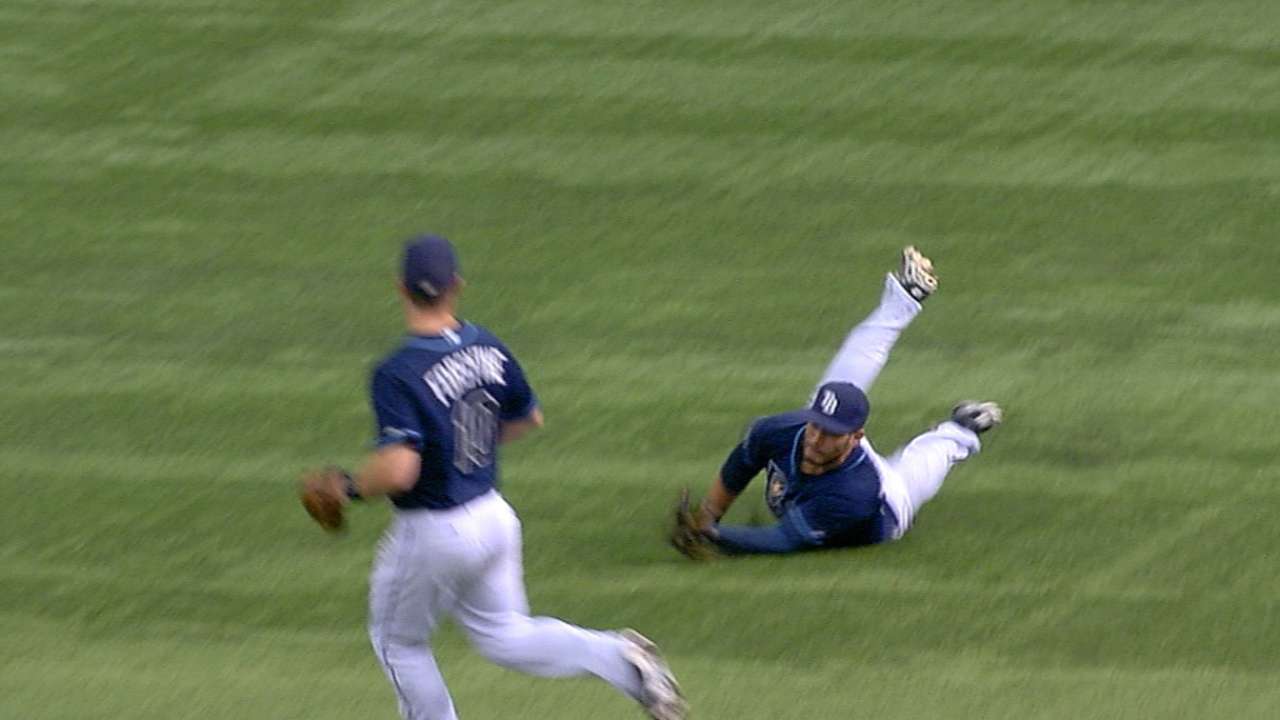 Kiermaier was up and down with the Rays during the early part of the season before finally sticking with the team for good after his May 28 recall from Triple-A Durham. His five outfield assists were the most by a Rays rookie since Delmon Young set the Rays rookie mark with 16 in 2007.
Kiermaier played in 108 games in the outfield, 68 of which were in right field. Though he made six errors in 248 chances this season, his enthusiastic plays and acrobatic style resulted in web gems that became the difference in several games.
"I'm happy with the way I play, but I'm going to be a lot better next year," Kiermaier said. "I learned a lot this year, and at times I know I forced the issue a little too much by being overly aggressive. I take a lot of pride in my defense, so I didn't like some of the bonehead plays I made. I know I have a lot to work on. But like I said, I'm going to be much better next year."
Bill Chastain is a reporter for MLB.com. This story was not subject to the approval of Major League Baseball or its clubs.