Lucroy, Parra among Gold Glove Award finalists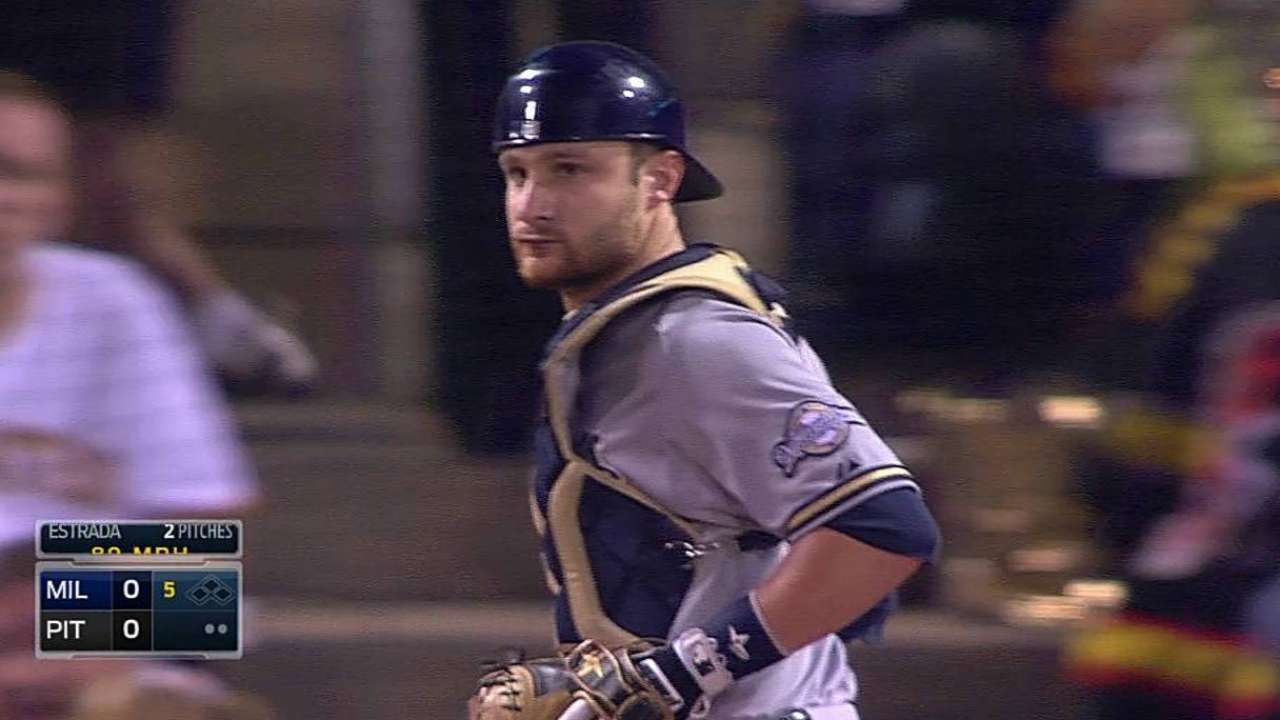 Jonathan Lucroy will hope to become the first Brewers' catcher to win a Gold Glove Award when the winners are announced in a few weeks.
Lucroy is one the team's two finalists for the annual award given out by Rawlings for outstanding glovework, along with right fielder Gerardo Parra. Center fielder Carlos Gomez got the nod last year. Gold Glove Award nominations are based 75 percent on voting by AL coaches and managers and 25 percent on defensive metrics.
The winners will be revealed live on Nov. 4 during ESPN2's announcement show at 6 p.m. CT.
The other National League finalists at catcher are Pittsburgh's Russell Martin and St. Louis' Yadier Molina. The Cardinals' backstop has won the last six awards.
Lucroy, an All-Star this year for the first time in his career, has been lauded for his pitch-framing skills and made just four errors in 136 games (1,182 1/3 innings) behind the plate. He caught 26 percent of attempted base stealers.
According to FanGraphs.com, Lucroy saved 11 defensive runs this year, second among NL catchers behind Martin's 12.
While Lucroy is aiming for his first Gold Glove, Parra is looking to take home his third. The 27-year-old outfielder, acquired from the D-backs at the July 31 Trade Deadline, was previously recognized for his work in left field in 2011 and in right field last season. This year, he's up against Braves right fielder Jason Heyward and Marlins slugger Giancarlo Stanton.
Parra played 109 games in right field this season, only seven of them with the Brewers. He played 27 games in left, 18 of them with Milwaukee. Parra committed a career-high seven errors, finishing the year with a .974 fielding percentage overall.
Joey Nowak is a reporter for MLB.com. Follow him on Twitter at @joeynowak. This story was not subject to the approval of Major League Baseball or its clubs.