Inbox: What offseason decisions are looming?
Beat reporter T.R. Sullivan answers questions from Rangers fans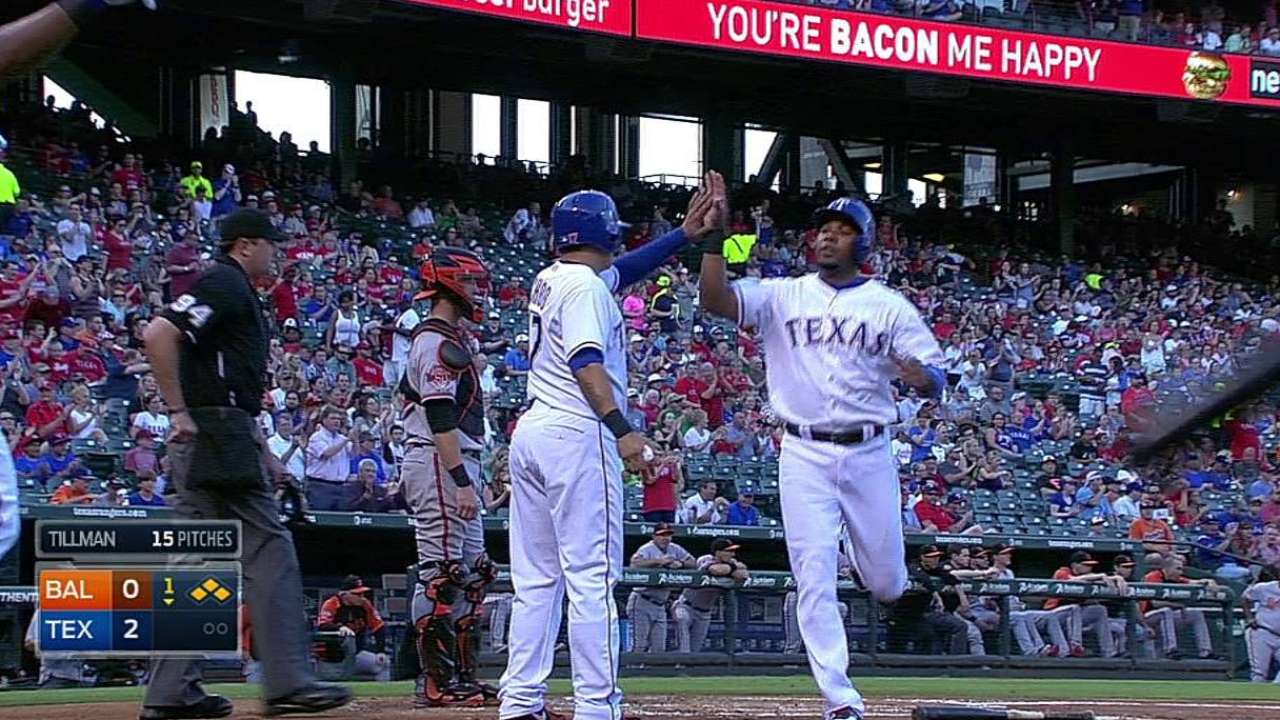 Submit your questions to Rangers beat reporter T.R. Sullivan for future Inbox consideration.
Do you think the Rangers will be in the market for the big free agents now that the new television contract starts in 2015?
-- Chris M., Lubbock, Texas
The Rangers have shown in the past they are always candidates to compete for big free agents despite the inherent risks involved. But the word is the TV money is already spoken for with Shin-Soo Choo and others. One of the Rangers goals this offseason needs to be elevating the floor of their ballclub, meaning adding depth as much as big name players. If you look at Tigers outfielder J.D. Martinez, Orioles infielder Steve Pearce and Mariners pitcher Chris Young, sometimes the players who have significant impact are the ones found on the discard pile.
Do you see Mitch Moreland having a future with the Rangers after all his injuries?
-- Denise P., Dallas
It's interesting that Moreland and Royals first baseman Eric Hosmer have almost the same career OPS. Hosmer has a .747 OPS in 570 career games while Moreland has a .746. Hosmer strikes out a little less than Moreland and is four years younger, but their numbers are similar. Moreland just hasn't stayed healthy like Hosmer has in his career. But if the Rangers are focusing on pitching this offseason, then they'll need to strongly consider what role Moreland could play on next year's team, perhaps in a platoon DH arrangement with Ryan Rua.
Do you think Joey Gallo has a chance to be on the Opening Day roster as the designated hitter or even as the third baseman with Adrian Beltre at DH?
-- Sandy A., Oklahoma City, Okla.
Gallo has tremendous power potential but he also struck out 115 times in 291 plate appearances at Double A Frisco. This is not a player the Rangers can afford to make a mistake with; it has been a long time since they had a Minor League player with his sheer power numbers. It would seem wise to give Gallo more time in the Minors to complete his development rather than prematurely starting his service clock and having to learn by trial and error at the Major League level.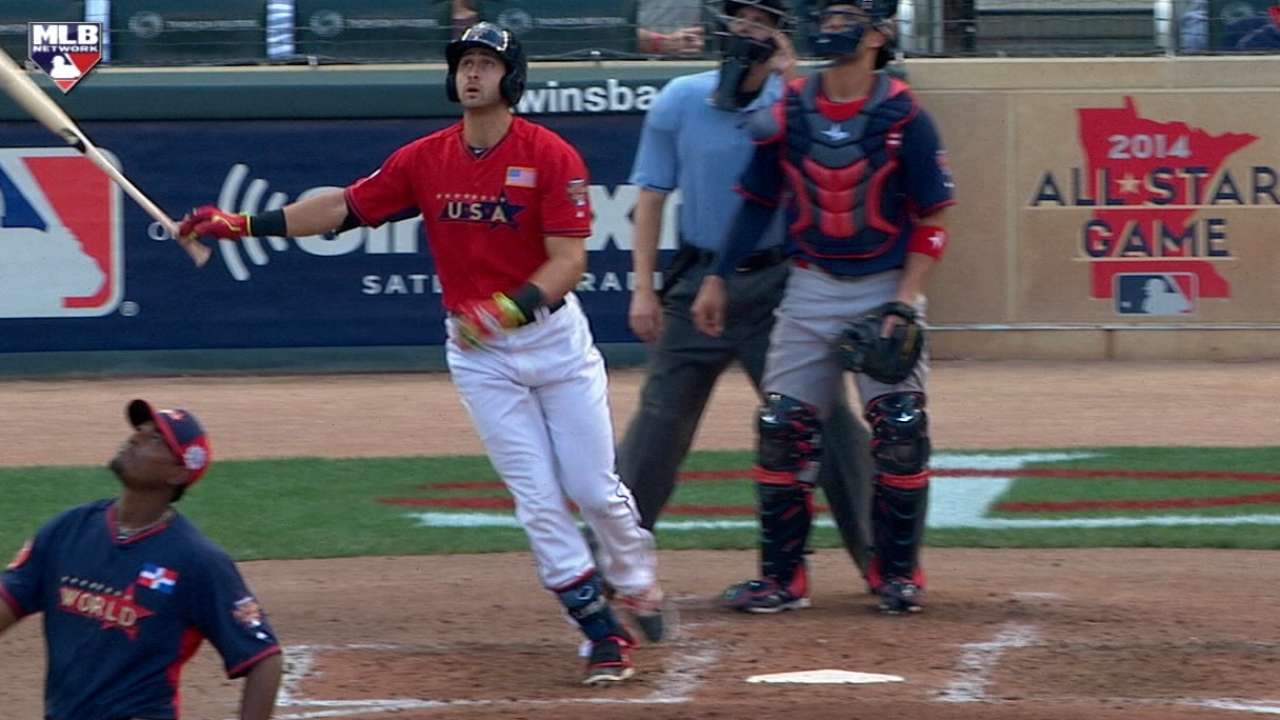 Will Nelson Cruz be back with the Rangers next season? The Rangers really missed him last season.
-- Kelly V., Houston
No doubt about it, as Cruz did demonstrate what he is capable of doing by staying healthy for a full season. That was one concern clubs had about him going into last season and explains the relative lack of overall interest in him during the winter. Those reservations won't be as pronounced this offseason, but there is a much better chance of Cruz returning to Baltimore rather than Arlington, especially if the Rangers are intent on adding pitching. But it is a conversation the Rangers will have at some point.
Do you think Colby Lewis and Matt Harrison will be in the Rangers' rotation next season?
-- John M., Wichita Falls, Texas
The Rangers are interested in Lewis returning, and he wants to come back. Lewis is also hoping for a quick resolution to his situation soon after the World Series, but it is rarely in the Rangers' nature to make precipitous moves in the offseason. Their timetable may not match Lewis' expectations. Harrison still has a long odyssey to overcome his back issues and isn't expected to start throwing again until January. Even if he does pitch again, it's hard to see him even remotely close to being ready by Opening Day.
Does Jurickson Profar get his job back at second base, or do the Rangers need to trade him and keep Rougned Odor there?
-- Steve W., Tulsa, Okla.
Profar is still having issues in his right shoulder, and it doesn't look like he'll be able to play winter ball. Once he is healthy -- an unknown proposition at this point -- he'll need to take several steps back and get more time in the Minor Leagues. Odor should be the second baseman.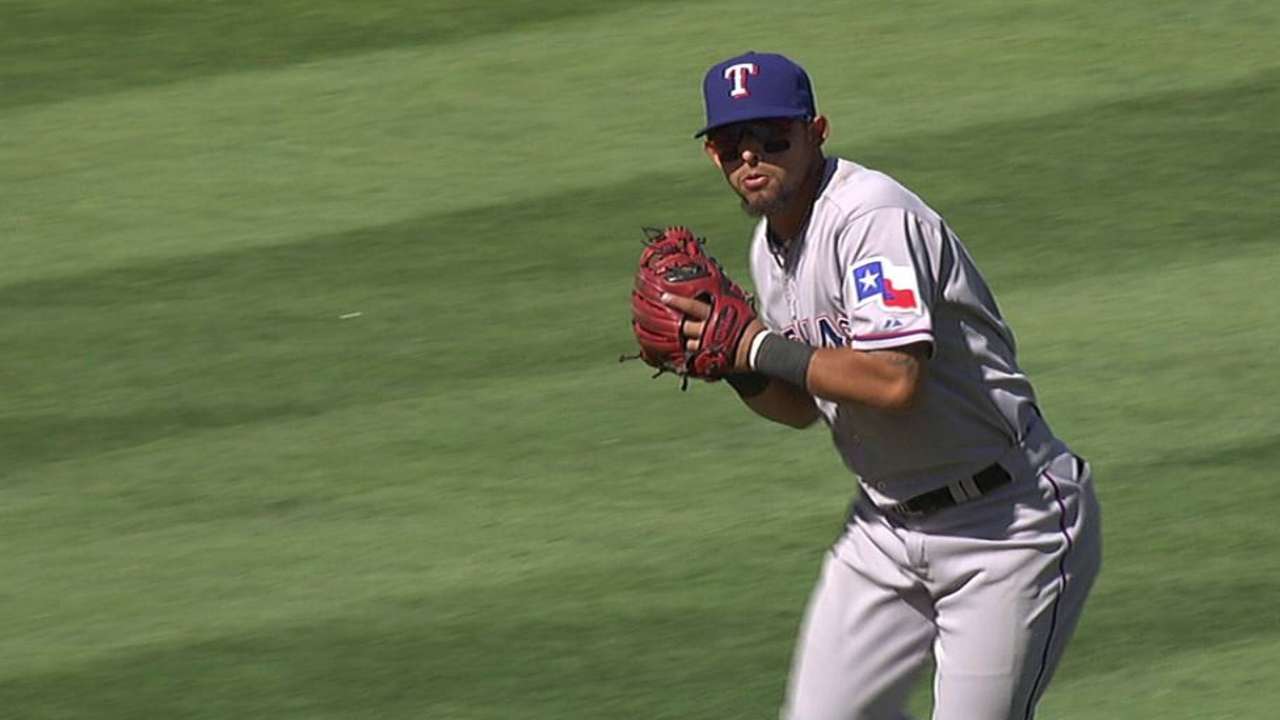 Since new manager Jeff Banister spent all those years in Pittsburgh, do you think the Rangers will become more like the Pirates, and if so, what does that mean?
-- David K., Fort Worth
It would mean emulating a team that ended two decades of disappointment by making the playoffs two straight seasons as a National League Wild Card team.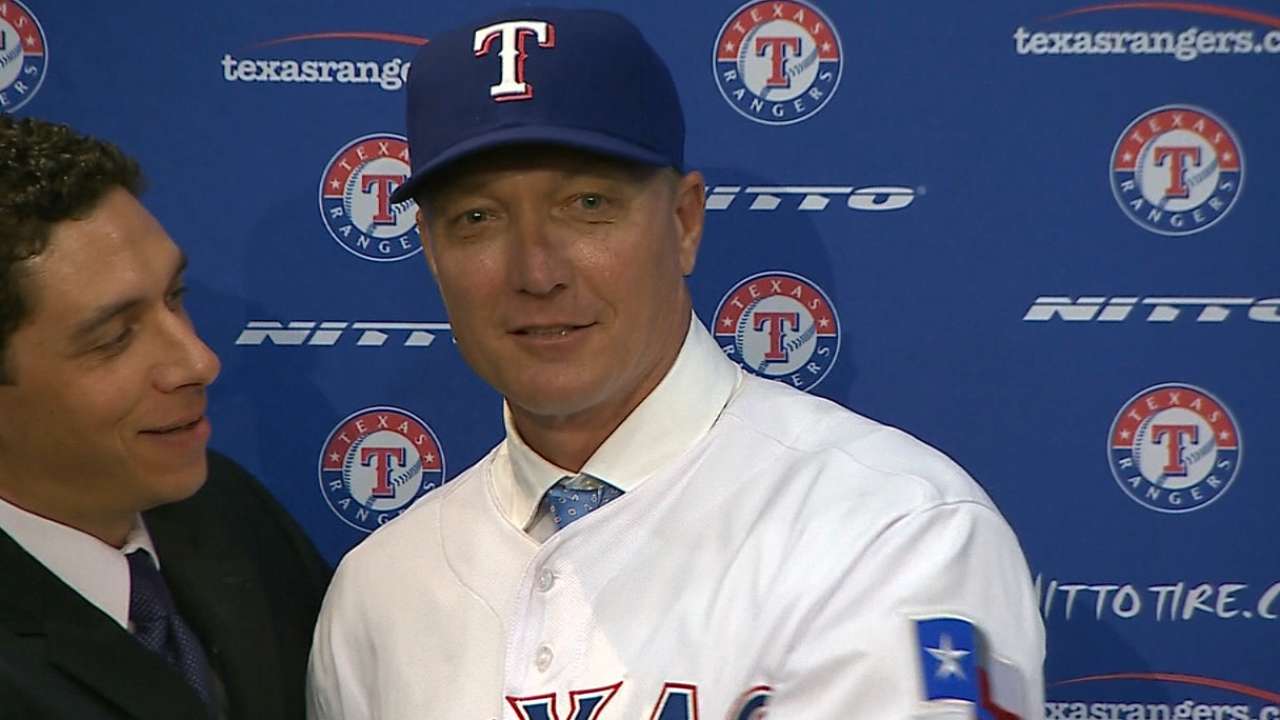 The Rangers must have been doing something right to have had four straight 90-win seasons. No team has a monopoly doing things the right way or being far ahead of the curve over everybody else. It just goes back to making good baseball decisions and not trying to cut any corners in a premature attempt to arrive at the destination.
Over the course of time, technology has changed how we learn about our favorite pastime, from TV to internet to blogs to cell phones. And now your Twitter feed is appearing in the Gameday App as color commentary. In the future, when games are broadcast directly into our brains, will we be able to upload your articles directly into our brains as well? I'm looking forward to that day.
-- Bill F., Arlington
Maybe that could be coming on the next MLB At-Bat App.
T.R. Sullivan is a reporter for MLB.com. Read his blog, Postcards from Elysian Fields, and follow him on Twitter @Sullivan_Ranger This story was not subject to the approval of Major League Baseball or its clubs.