Oct. 22 Salvador Perez postgame interview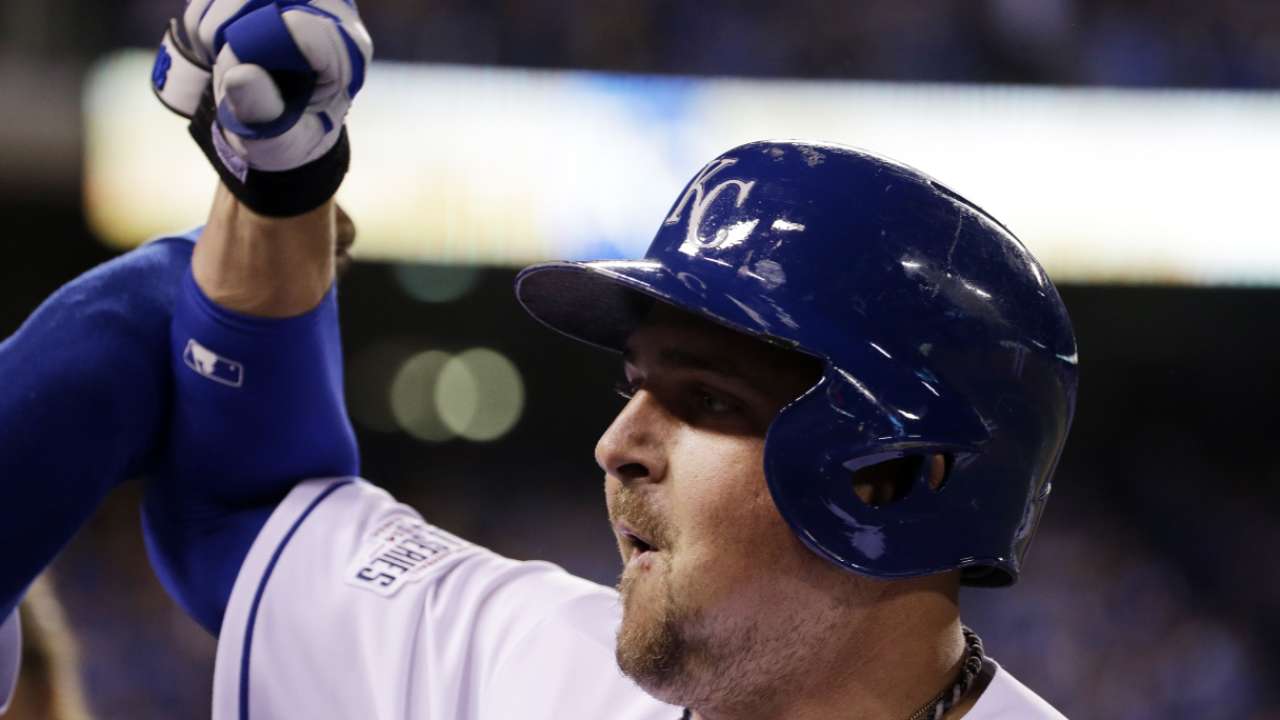 Q. Mathematically this wasn't a must‑win, but the way the Giants beat you in Game 1, the possibility of going down 0‑2 going back to California, did you feel this was sort of a must‑win for your team?
SALVADOR PEREZ: I think every win is important for the team, you know? Going to San Francisco with the series tied is important after the loss the first day.
Q. Can you just tell us what happened there with Strickland after Infante's homer there?
SALVADOR PEREZ: After I hit the double, I think maybe he liked to lose, you know, the hitter like, "oh, I'm the man" or something on the mound. But after I hit the double, he started looking at me on second base. So I just wanted to, you know, forget about that. We winning the game in that moment, you know.
So after Omar hit the bomb, and I get close to home plate. He start to look at me, so I asked him like "Hey, why you look at me?" So he was telling me "Get out of here, whatever." So I don't know. "You don't have to treat me like that. Look at Omar. Omar hit a bomb. I didn't hit a bomb. I hit a double."
So I don't know what happened with that guy. But the last thing, we don't want to fight on the field. I'm not that kind of person, that kind of player. I just like to play hard, enjoy the game, and try to get a "W" for my team.
Q. Early in the postseason you guys were scoring a lot of runs and getting a lot of big hits, but the last two or three games not so much. How big was Billy's two‑out hit in the first inning to kind of get you going? What's it been like to play with Billy for these two years?
SALVADOR PEREZ: First thing, we faced some good pitching from Bumgarner. He's pretty good in the postseason. He threw like 28 or 29 innings in a row. So that kind of pitcher doesn't leave too many pitches in the middle to hit, you know?
But good for Billy, he did that base hit and tied the game in the first inning right away after Gregor hit a bomb.
So we'll continue to play hard and we'll see what happens.