Tale of the tape: Royals-Giants, Game 3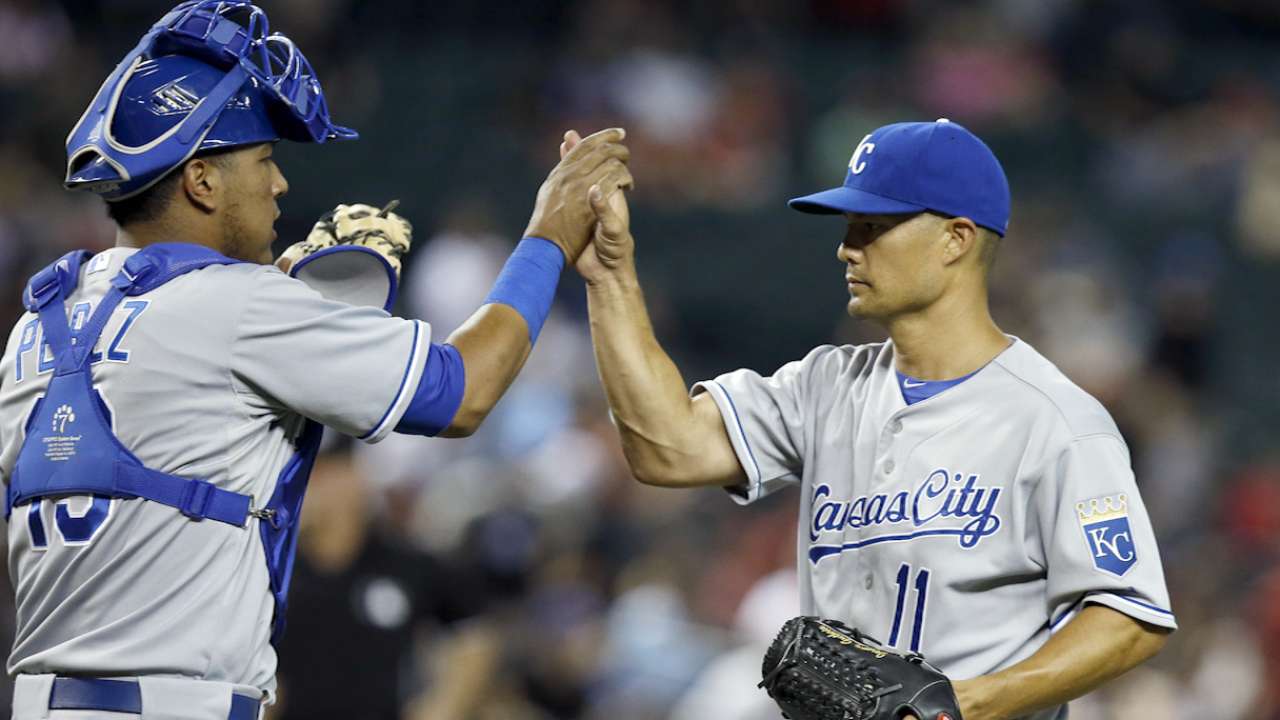 Jeremy Guthrie, Royals
Against the Giants
2014: Did not face San Francisco this season.
Career: 3 GS, 0-1, 6.14 ERA
Loves to face: Hunter Pence, 1-for-7, 3 K
Hates to face: Brandon Crawford, 4-for-4, HR, RBI
Game breakdown
Why he'll win: Because the crafty veteran has pitched his best baseball of late, as he has cut down on the home runs allowed. The Giants' offense isn't the most powerful, and AT&T Park isn't exactly a hitter's paradise.
Pitcher beware:
The Giants' offense is the deepest it's been this season, and most mistakes have been punished. Guthrie has long been susceptible to the big inning.
Bottom line: The 11-year veteran excelled in his first career postseason start (five innings of one-run ball in the American League Championship Series against the Orioles) and he had an 0.44 ERA over his final three regular-season starts, so he's in the midst of his season's best streak.
Tim Hudson, Giants
Against the Royals
2014: 1 GS, 0-1, 4.50 ERA
Career: 11 GS, 3-4, 4.12 ERA
Loves to face: Omar Infante, 6-for-26, 2 RBIs, 4 K
Hates to face: Alex Gordon, 2-for-3, HR, RBI
Game breakdown
Why he'll win: Because he is a sinkerballer, and when he keeps the ball down, the ball stays in the park, which is good news against a Royals offense that can put up big numbers in a hurry. The accomplished 16-year veteran should be able to handle the nerves surrounding his first World Series start.
Pitcher beware: Hudson pitches to contact, and the Royals are an excellent contact hitting bunch. Also, basestealers have been successful on 22 of 26 attempts over the last two seasons against Hudson.
Bottom line: Extended rest between postseason starts has helped ail Hudson's bothersome hip and allowed him to more closely resemble his All-Star form from the season's first half.
Ryan Hood is an associate reporter for MLB.com. Follow him on Twitter @ryanhood19. This story was not subject to the approval of Major League Baseball or its clubs.