Kimbrel named Trevor Hoffman NL Reliever of the Year
Braves closer led league in saves; Royals' Holland wins AL version of award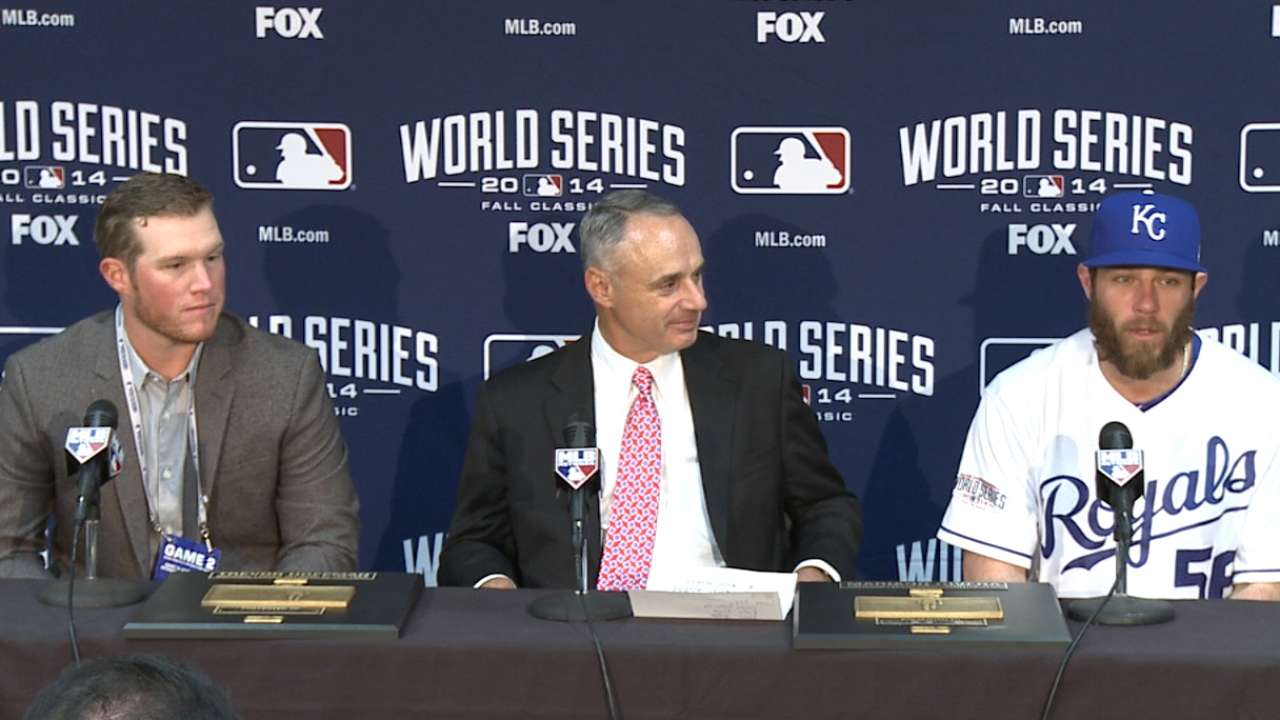 ATLANTA -- While he would have much rather been participating, Braves closer Craig Kimbrel went to the World Series to be recognized as the National League's top relief pitcher.
Major League Baseball Commissioner-elect Rob Manfred presented Kimbrel with the Trevor Hoffman Award as the NL's Reliever of the Year and Royals closer Greg Holland with the Mariano Rivera Award as the American League's Reliever of the Year before the Royals and Giants played Game 2 of the World Series on Wednesday night at Kauffman Stadium.
This marks the first year these awards have been presented in honor of two of the greatest closers in baseball history. Hoffman, Rivera, Dennis Eckersley, Rollie Fingers, Goose Gossage, Bruce Sutter, Lee Smith, Billy Wagner and John Franco comprised the nine-man committee that determined the winners.
Kimbrel also gained this honor in 2012, when it was recognized as the Rolaids Relief Man Award. He has led the NL in saves during each of his first four full seasons.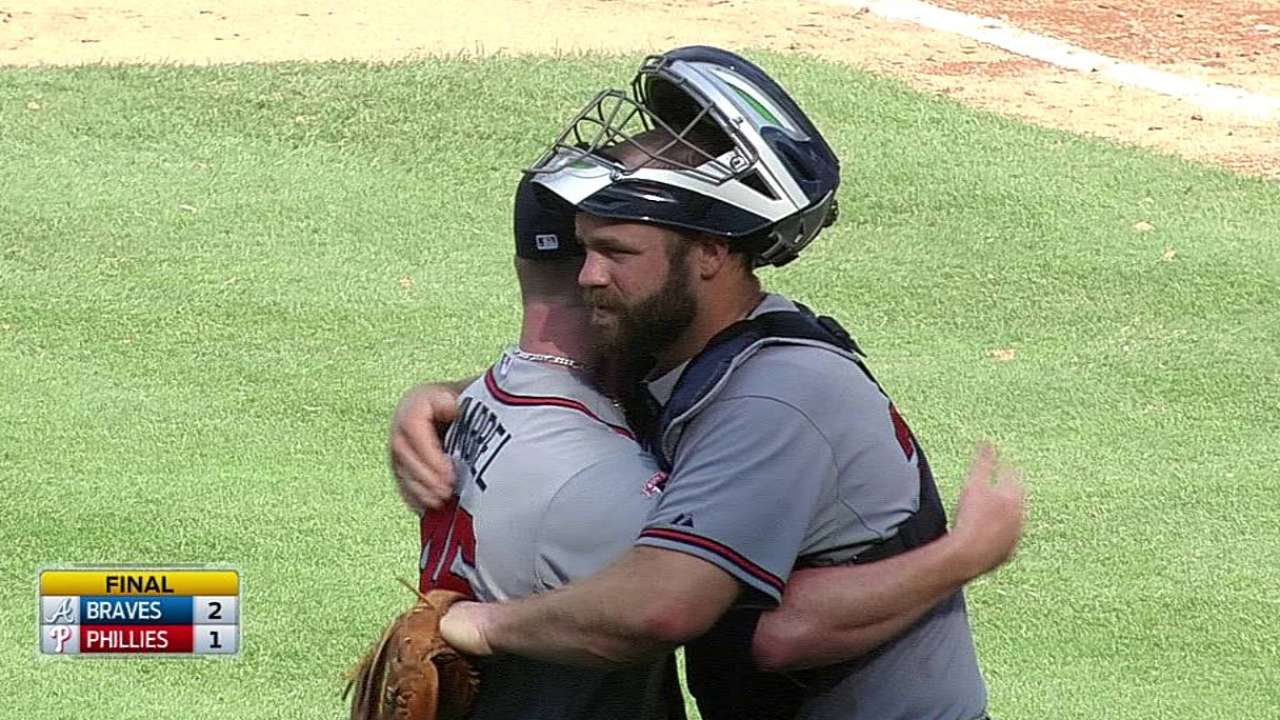 "I was kind of iffy about attending a World Series I wasn't a part of, but in respect to Trevor Hoffman and Mariano Rivera, the awards being named after them, I felt like I needed to be here to accept the award," Kimbrel said. "I'm very humbled, and grateful to have this opportunity."
Further cementing his place as one of the game's most dominant closers, Kimbrel converted 47 of his 51 save opportunities, while recording a 1.61 ERA over 61 2/3 innings. The hard-throwing right-hander limited opponents to a .142 batting average and struck out 95 of the 244 batters (38.9 percent) that he faced.
Kimbrel converted each of his last 26 save opportunities this season. In the 32 1/3 innings that encompassed a stretch that began on June 24, he surrendered just three earned runs (0.84 ERA) and 14 hits (.131 opponents batting average).
Despite the fact that he made his Major League debut just three months after Kimbrel, Holland provided indication of the level of respect Kimbrel has from his peers.
"I think [Kimbrel has] been doing it for so long, you've got to respect that," Holland said. "Being on the mound in the ninth inning is not easy a lot of times. I think as someone who does it, he makes it look too easy sometimes."
Mark Bowman is a reporter for MLB.com. This story was not subject to the approval of Major League Baseball or its clubs.