Tale of the tape: Giants-Royals, Game 2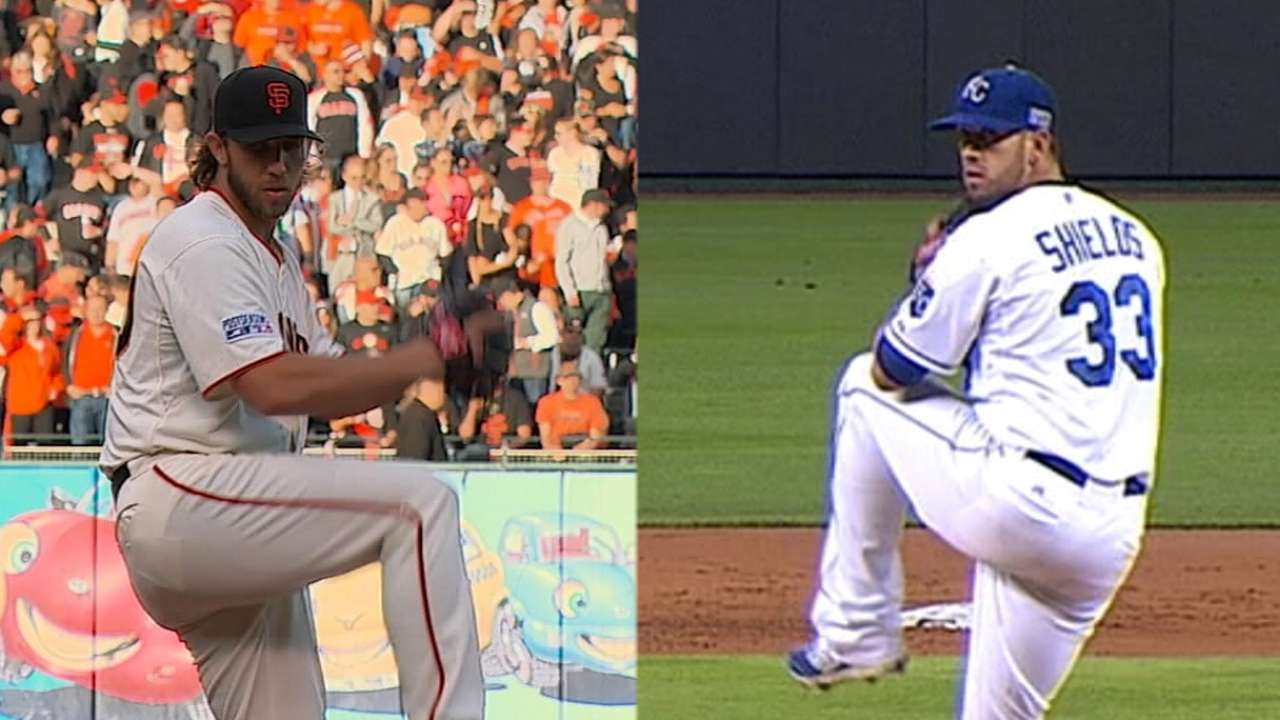 Jake Peavy, Giants
Against the Royals
2014: Did not face Kansas City this season.
Career: 14 GS, 5-7, 4.97 ERA
Loves to face: Eric Hosmer, 4-for-21, HR, RBI, 4 K
Hates to face: Billy Butler, 14-for-33, 3 HR, 8 RBIs, 3 BB
Game breakdown
Why he'll win: Though he did not pitch against the Royals this season, the veteran Peavy has faced them previously and is familiar with their tendencies. Adjustments made by the Giants' coaching staff drastically turned around his season and could alter his performances against the Royals, too.
Pitcher beware: Peavy doesn't record nearly as many strikeouts as he used to, and the Royals are an excellent contact team. That makes for a risky combo with the Giants' questionable outfield defense playing in Kauffman Stadium's vast outfield.
Bottom line: Kansas City's hitters hit Peavy well in the past, and Peavy's career postseason numbers aren't pretty -- he's 1-3 with a 7.03 ERA. In his lone National League Championship Series start, he lasted four innings and allowed two runs before being removed for a pinch-hitter.
Yordano Ventura, Royals
Against the Giants
2014: Did not face San Francisco in 2014.
Career: Ventura has never faced the Giants.
Loves to face: N/A
Hates to face: N/A
Game breakdown
Why he'll win: Because he has electric stuff. The hope is that he can carry over the success from his most recent postseason outing, which was his best, a seven-inning start against the Angels in which he gave up one run on five hits.
Pitcher beware: Ventura is a flamethrower, and the Giants had the highest batting average as a team against 95-mph-plus fastballs, as they hit .275.
Bottom line: Through three postseason appearances (two starts), Ventura has been inconsistent. His dependency on the fastball, combined with the Giants' acumen at hitting fastballs, doesn't make for a favorable matchup.
Ryan Hood is an associate reporter for MLB.com. This story was not subject to the approval of Major League Baseball or its clubs.