Venezuela well represented in World Series
Giants third baseman Sandoval and Royals catcher Perez are longtime friends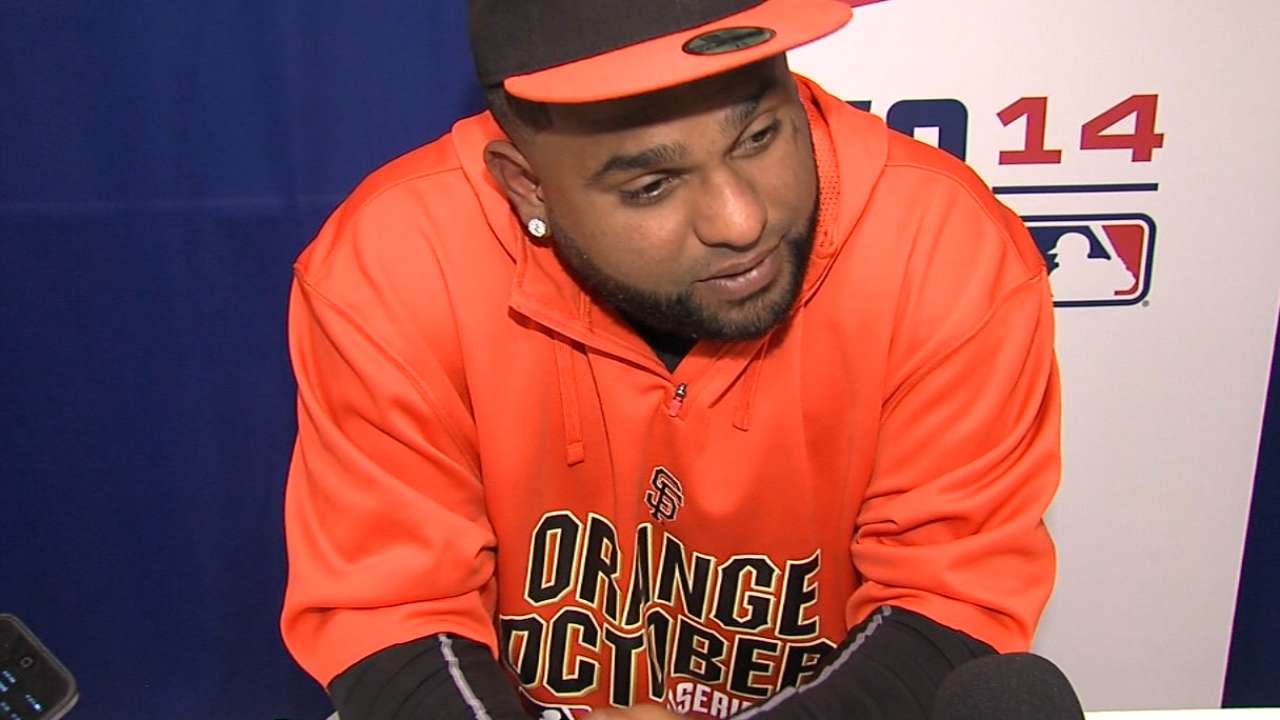 KANSAS CITY -- Giants third baseman Pablo Sandoval and Royals catcher Salvador Perez are longtime friends from their days playing baseball together in Carabobo state in Venezuela in their early teens. Never in their wildest dreams could they have imagined facing each other in the World Series.
But that's precisely what has happened in 2014, with Sandoval starring for the San Francisco Giants and Perez for the Kansas City Royals in the 2014 Fall Classic, set to start today at Kauffman Stadium (7:30 p.m. ET airtime/8:07 ET first pitch, FOX).
Sandoval and Perez are two of seven Venezuelan players on the active rosters for the Giants and Royals in this year's World Series.
"It never, ever crossed my mind that we would be playing together in a World Series … of course, against each other here," said Perez.
The rise in Venezuelan players on big league rosters has been steady in the last few years, with increasing scouting and resources being allocated by Major League clubs to the South American country since the mid 1990s.
This season, the Giants were involved in another landmark for Venezuelan baseball, when on two separate occasions San Francisco and the Arizona Diamondbacks combined to put 10 Venezuelan players on the field -- including nine starters in their June 20 game at Chase Field.
On the Royals' side, Omar Infante is playing in his third World Series, having participated in the 2006 and '12 editions for the Tigers. But for his countrymen Perez and Alcides Escobar, it's a new experience.
"I'm really happy, especially for the other guys because it's their first time in a World Series," Infante said. The second baseman, in his first year in Kansas City, has become somewhat of a mentor to Perez and Escobar, especially in October.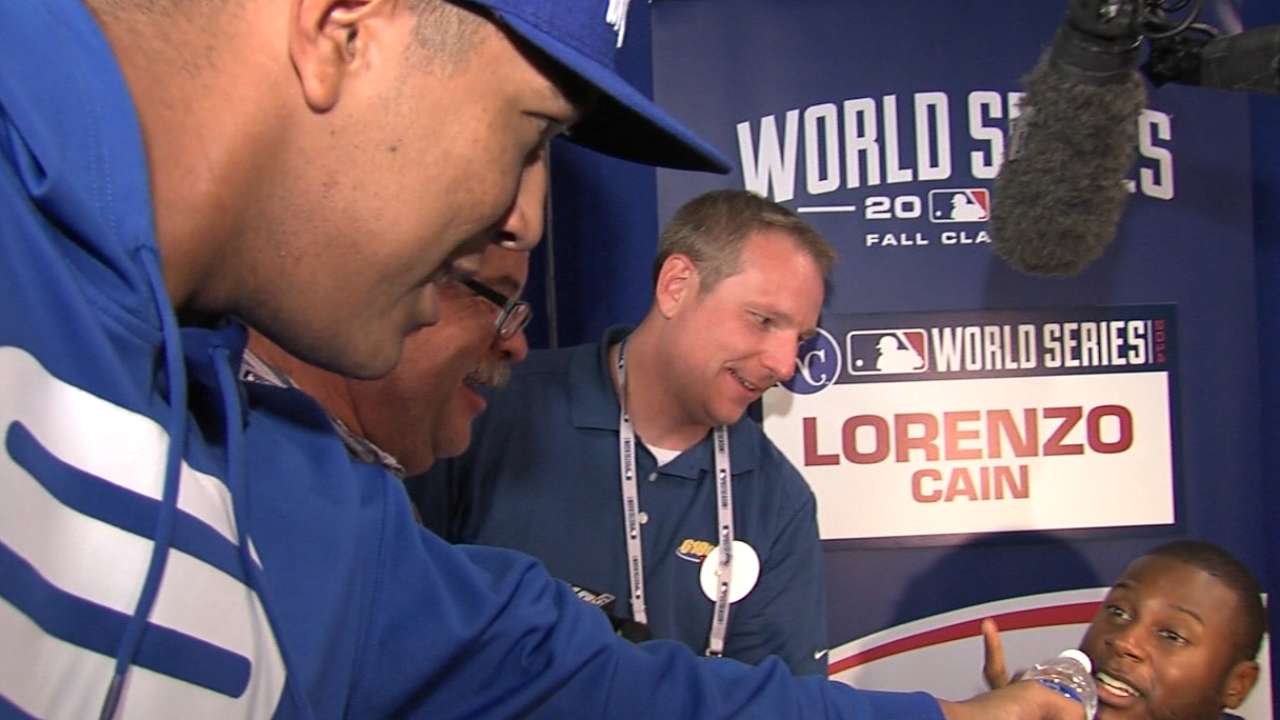 "He's always helped us since he got here, talking to us," shortstop Escobar said of his middle-infield partner. "We talk about double plays and we really have a rapport. We're always together at the ballpark."
As for the Giants, Sandoval is in his third World Series and Gregor Blanco in his second, while fellow Venezuelans Yusmeiro Petit and Jean Machi are in their first Fall Classic.
"So many Venezuelans playing among two teams is a real feat. It isn't easy," said Blanco after the record-setting games between the Giants and D-backs this summer. "It's indescribable."
The competition now is between the Giants and Royals, of course. But there are also Venezuelan League allegiances below the surface, with players having played in recent years on such traditional teams as Navegantes del Magallanes (Sandoval, Machi and Petit), Cardenales de Lara (Escobar) and Tiburones de la Guaira (Blanco and Perez). Between Venezuelan League teammates Blanco and Perez, one of them will finish off 2014 with a World Series championship ring.
"Now I want to know which Tiburon [Shark] will win," said Blanco.
David Venn is lead editor of MLB.com's Spanish site, LasMayores.com. This story was not subject to the approval of Major League Baseball or its clubs.