Mattingly embraces big picture of recent shakeup
Dodgers manager not wondering about job security after front-office changes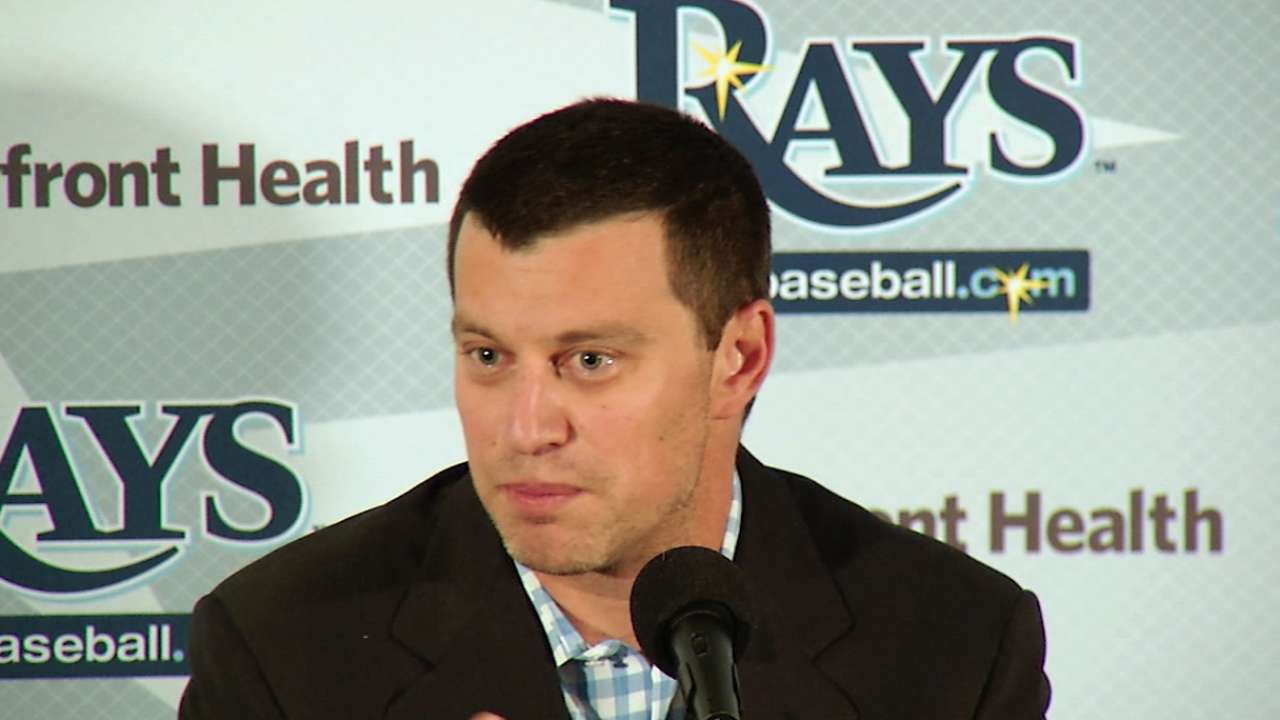 LOS ANGELES -- Dodgers manager Don Mattingly said that last week's front-office shakeup hasn't threatened his job security or shaken his belief in the organization's future.
"L.A. is a big city, and if you don't win or don't move forward fast enough, there's always someone that has to pay -- the assumption is, somebody's going," Mattingly said by phone a week after the club hired Andrew Friedman to be president of baseball operations and moved Ned Colletti to the role of senior advisor.
Mattingly confirmed he has spoken to Colletti, but would not go into detail, other than to say he was "surprised." He said he has talked to Friedman -- giving his opinion on topics ranging from philosophy to player evaluation to the coaching staff. Mattingly said he will remain home in Indiana with wife Lori, awaiting the birth of their child, as he planned before the changes.
Friedman last week said that Mattingly, who has two years remaining on his contract, would "definitely" return for 2015. Friedman went further, saying he has the intention "of working with Donnie for a very long time." The comments were in response to speculation that Friedman's close friend and Tampa Bay manager, Joe Maddon, would follow him to the Dodgers.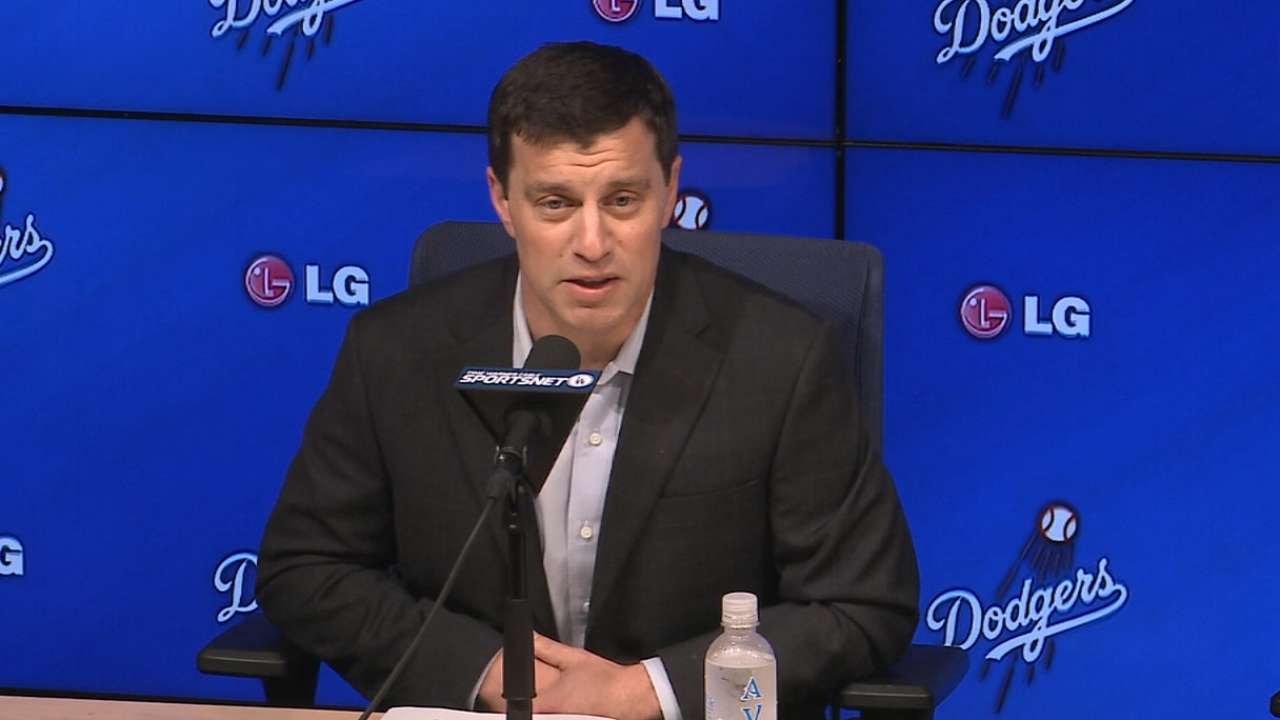 Mattingly said such speculation didn't bother him, because he knows if his club doesn't succeed, somebody would replace him regardless who it is.
"For me, it's not something I worry about," he said. "It's like I talk to the club, just take care of our business. I focus on putting the best club on the field as prepared as possible and just go about our business. This year is no different than any year. If the bosses don't like the job you're doing, they'll look for someone else."
Mattingly, however, emphasized that his club's first-round elimination from the playoffs shouldn't obscure the positives.
"I never felt we didn't do a good job this year," he said. "Winning the division is no easy task. It gets thrown off to the side when you don't win a world championship, because that's the final goal. But I take some pride over the work of a long season. I'm proud of the staff."
Mattingly said he embraces a philosophy of developing from within, which is how Friedman achieved his wunderkind reputation with the Rays.
"I like the young guys and building something that's sustainable year in and year out," he said. "There's no reason in the world why the Dodgers shouldn't be that, with everything at our disposal."
Mattingly said from a big-picture perspective, the most recent changes appear to align with the mission stated when Guggenheim Baseball Management bought the club in 2012.
"I always remember Mark [Walter, chairman], Magic [Johnson, partner] and Stan [Kasten, president] in the very beginning saying they wanted to put a team together quick with a chance to win so the fans wouldn't have to wait five years while the kids on the farm matured, while at the same time, build the Minor League system to sustain the success year in and year out without bringing in a bunch of guys from somewhere else," he said.
"So it's part of what they were talking about from the very beginning. Everything they said -- upgrading the stadium, the locker rooms -- everything they said they are continuing to do and this just seems like part of it."
Mattingly said he gave Friedman his input on the coaching staff, but didn't know when decisions would be made, because he said Friedman "has a lot to do right now, a lot of things to put together." Friedman is looking to hire a general manager and farm director, among other positions.
Mattingly said he welcomes the use of advanced analytics, which the Dodgers have been using increasingly in recent years.
"We all know what we hear about Tampa Bay and what they're able to do and we've been using them, too," he said. "I'd like to see if we're close to what they've been doing or not close or where we are."
That said, Mattingly doesn't want to play general manager. He'll give his opinion, let the front office put a roster together and take what he's given.
"I've never been the guy that wants to run the whole thing," he said. "That's never been my style. I want to collaborate, to discuss back and forth. I feel like our staff has a lot to offer. Management, Andrew and Ned, also have a lot to offer. You have to be willing to continue to grow. To me, everything is continuing to change in this game -- dealing with the players, their personalities, their likes and dislikes. If you're not willing to deal with that change, you'll be left behind."
Mattingly said he remains unwilling to address pending issues like Hanley Ramirez's free agency, options at shortstop if Ramirez leaves, the crowded outfield, Yasiel Puig's future in center field or the readiness of Joc Pederson.
"This is their time of year," Mattingly said of the front office. "This is when the club is built. Anything I say just gets in the way of what they're trying to do."
Ken Gurnick is a reporter for MLB.com. This story was not subject to the approval of Major League Baseball or its clubs.