Howser's daughter is with Kansas City all the way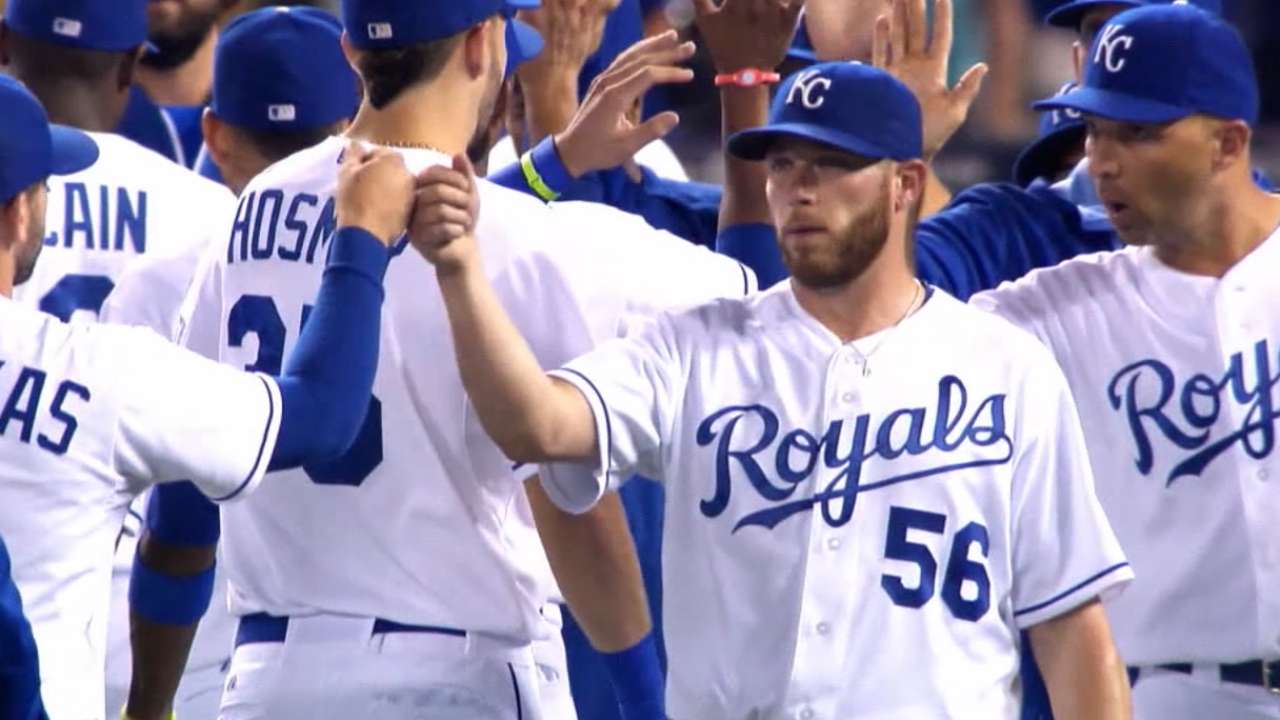 Jana Howser's father, the late Dick Howser, was manager of the 1985 World Series-champion Royals.
"When will you be here?" a lifelong friend asked. No matter that he was based in New York, was calling me in Dallas, from Kansas City. As soon as possible, in a few hours, was my answer.
The occasion of the first postseason game, the American League Wild Card Game in Kansas City, was here, nearly three decades since we watched my dad carefully tuck his hat under his jacket as he ran to the mound to celebrate becoming champions.
I was 20 in the fall of 1985, and from the moment of that World Series championship to this day, all seven 1985 World Series tickets are where I can see them.
They remind me of family. They remind me of excellence and focus. They remind me that against any adversity, we can succeed and do succeed, that regardless of any odds and if committed to what is most important, good results come. And they also remind me that sometimes extraordinary results happen, even if no one thinks it possible.
Those were the 1985 Royals and all they symbolized in that achievement. Kansas City has not forgotten.
I arrived at Kauffman Stadium for the Wild Card game, wearing, for the first time in my life, my father's No. 10 on a Royals jersey.
I did so to honor this team's legacy, yes -- including my dad and the ever-smiling Buck O'Neil, and so many others. I did so to honor the fans and also the Glass family, owners who have stayed the course for this day to come, and in honor of you, the 2014 American League champions, the Kansas City Royals.
You are a team that does not give in. You are here because you never give in and are a team that understands the importance of playing as one.
You have shown us this again and again, and Kansas City supports and celebrates you.
Adjacent to those seven World Series tickets is a framed headshot of my dad, the only one he ever wrote on. It says, "Dear Jana, Always 100%. Love, Dad."
Coming back from two games down to start the Series in '85 required 100 percent. They never gave in from that time on, and look what happened. You are the Kansas City Royals. You are strong, talented, and anything is possible.
Play your kind of baseball, Royals -- unrelenting, always ready, and capable. Know we are with you, support you and appreciate you. A lifetime of gratitude extended to our family assures that Kansas City understands and appreciates the quality of what you do. And, enjoy.
So when my friend asked the question, "When will you be here?" The answer could have also been, "I have never left."
By the looks of our Royal Blue Kansas City, neither has anyone else.
Jana Howser is the daughter of the late Dick Howser, manager of the 1985 World Series-champion Royals. This story was not subject to the approval of Major League Baseball or its clubs.