Zimmer injures shoulder pitching in AFL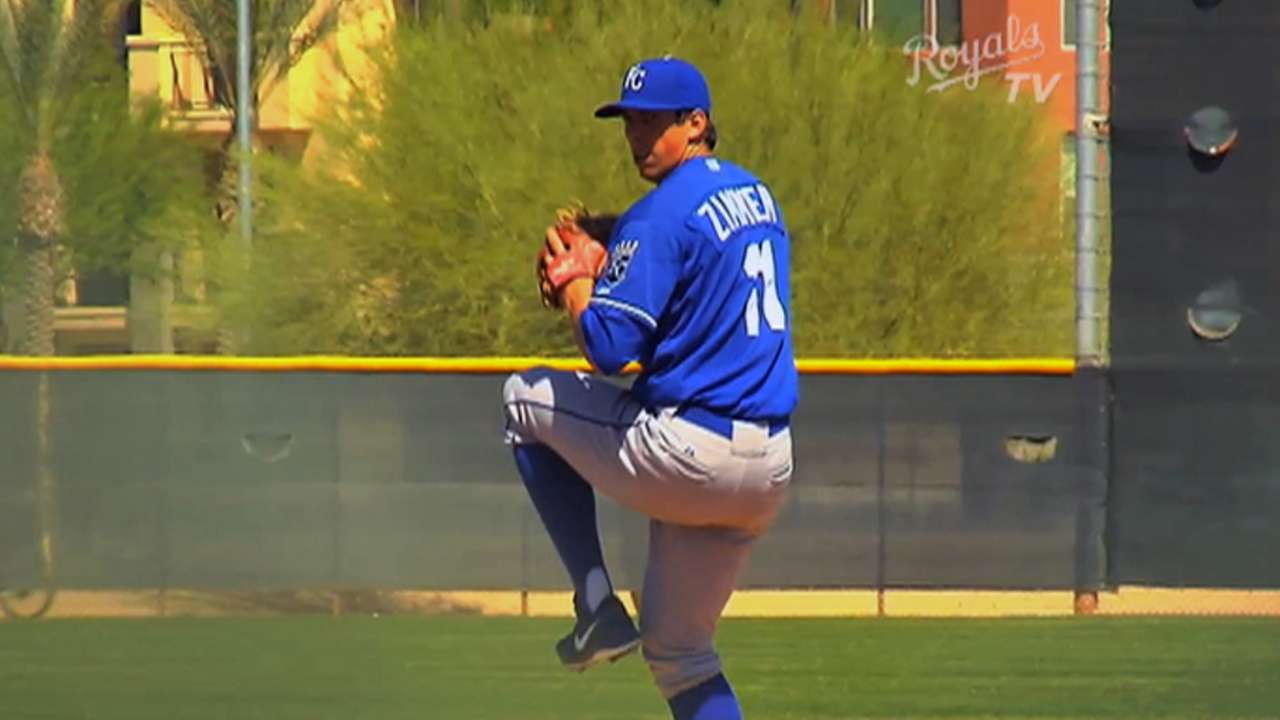 KANSAS CITY -- A slight hitch in an otherwise joyous October came on Saturday, when right-hander Kyle Zimmer, the Royals No. 2 prospect, injured his right shoulder in the Arizona Fall League.
The fear is that Zimmer, the Royals' first-round Draft pick in 2012, sustained the same injury that limited him to 4 2/3 innings in the Minors this season.
Zimmer started on Saturday for the Peoria Javelinas, Kansas City's AFL team, but exited after one scoreless inning.
"He had some soreness in his shoulder, and rather than let him pitch through it, we just took him out of the game," said assistant general manager J.J. Picollo.
Picollo added that Zimmer, who is no longer listed on the Javelinas' roster, might be shut down.
"More than likely, we're not going to push it any further this fall and just try to get this under control," he said.
What the club is attempting to get under control, and how concerned it should be, is unclear.
"It's hard to answer. I think it's more disappointment in the sense that we know how hard Kyle's worked," Picollo said. "We don't have any images or anything like that right now. We think it's very similar to what he's been battling, and we've just got to keep working to figure it out."
The organization is particularly dismayed about the injury because it came on the heels of a five-inning, 11-strikeout performance.
Jackson Alexander is an associate reporter for MLB.com. This story was not subject to the approval of Major League Baseball or its clubs.